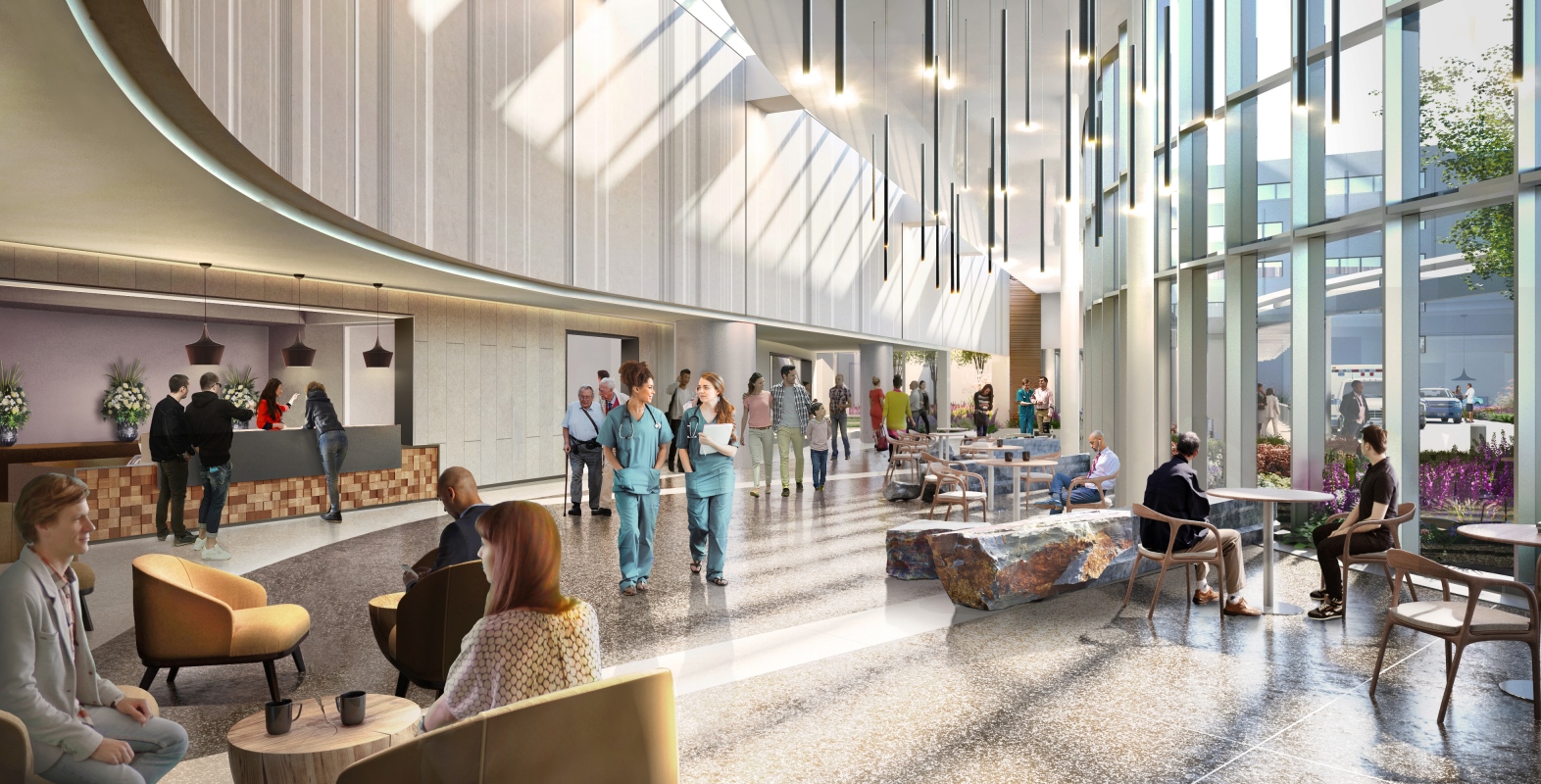 Our Investment in Our Community
World-class healthcare close to home.
Overview

Project FutureCare is Overlake Medical Center's $250 million, six-year campus renewal project.
This project continues Overlake's investment in first-class medical facilities that helps fulfill our promise to meet and exceed the needs and expectations of a vibrant Eastside community.
Project FutureCare has reached a significant milestone—the completion of design development.
As the Eastside grows and medical technology advances, Overlake is committed to continually enhancing and expanding our services to ensure that the care available to our community is second to none.
Project FutureCare is a campus modernization plan in three construction phases as well as support for continued reinvestment in innovative patient services. The renewed hospital campus will support state-of-the-art care in an environment that improves safety and quality while enhancing patient and family experience. The support of our generous community will play a critical role in making Project FutureCare happen. Please visit overlakehospital.org/campaignfuturecare to learn how you can support world-class healthcare.
The project will grow our campus and service offerings in several significant ways, including:
A new, 5-story inpatient tower featuring a new Childbirth Center and Mom/Baby Center
Two new operating room (OR) suites – one with hybrid OR technology and one state-of-the-art cardiac suite
An expanded Behavioral Health Unit
A new circle drive and marquee entrance with enhanced way finding and intuitive patient flow Improved ancillary and support services: laboratory, pharmacy, respiratory care
Enhanced patient and family experience