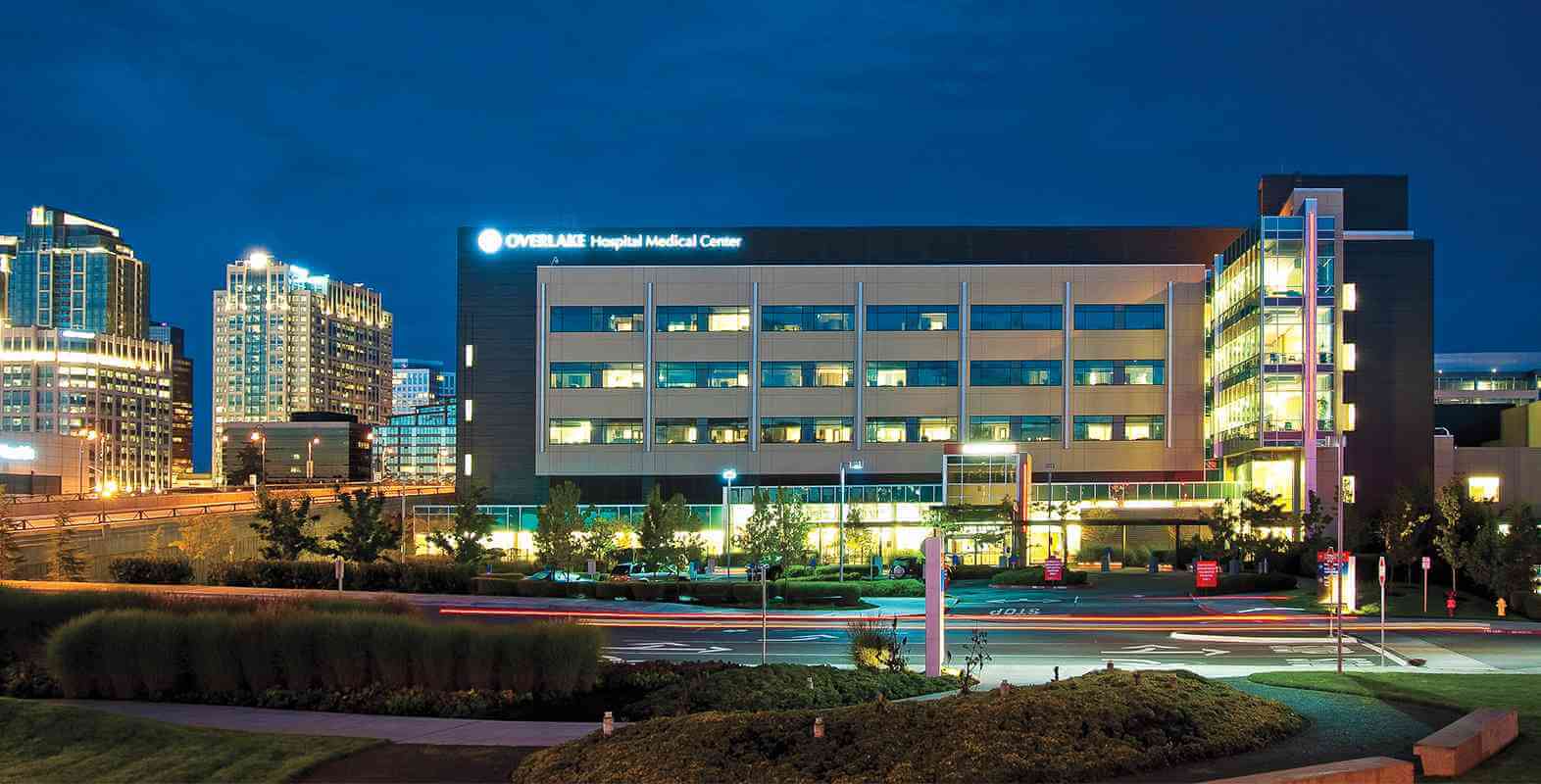 Emergency Care at Overlake
We know that time is valuable and that's why our team works against the clock to get you the care you need.
Overview
Emergency Department at Overlake Medical Center
Time is often critical in the event of an emergency. Every day, Overlake's Emergency Department treats approximately 150 people with potentially serious or life-threatening conditions. We know that your time is valuable and that's why our team works against the clock to get you the care you need.
If you are experiencing a new or worsening medical problem we are here to helpright away. And, if you have questions about your medical condition we can provide answers.
In 2007 we moved into a new, state-of-the-art facility in the South Tower on the Overlake campus. We have private rooms, X-ray, CT scanning (sometimes called CAT scanning) and MRI capabilities in the ER. We are also one of a handful of hospitals in the country using the iRhythm recording device for patients with cardiac symptoms - giving patients continuous data about their heart rhythm for up to 14 days. iRhythm helps cardiologists quickly diagnose and treat cardiac patients when they come in for a follow up exam after they've been seen in the ED.
Specialists Available
Our ER physicians have a wide range of specialists available to them 24 hours a day including:
Cardiologists
Surgeons
Neurologists
Orthopedists
Intensivists
Additional experts
In addition, the ER is staffed by highly trained medical professionals and 100 percent of our trauma nurses are certified for pediatric and adult care.
We are very proud of our patient satisfaction score which is consistently in the 99% range. We aim to give you the very best care in a very timely manner.
Quick Access to Your Medical History
If you've been treated in our ER before, we can pull up your past records with a click of the mouse. Our ER has used an electronic medical record (EMR) since 2005. For return patients this means you can sign-in faster. The EMR also helps our staff work more efficiently and treat you quickly, enhances the safety of prescribing and dosing medications and improves communication with follow-up doctors.
Level III Trauma Center
Overlake was the first Level III Trauma Center on the Eastside and serves as the back-up hospital to Harborview Medical Center in the event of a large-scale emergency or regional disaster. Our rooftop helicopter landing pad offers rescue teams and first responders in East King County access to our Emergency and Trauma Center. In addition, AirLift Northwest transports patients to Overlake's ER from sites throughout the state of Washington.
Whether treating your inconsolable crying child, your father with chest pain, your neighbor who fainted, or your broken leg, Overlake's ER is committed to providing prompt, compassionate and comprehensive care to our community.
Emergency vs. Urgent Care
The Emergency & Trauma Center at our main hospital campus in Bellevue and our 24-Hour Urgent Care Clinic in Issaquah were designed to serve very different needs, but they often work together to ensure patients receive the right level of treatment at the right time. 
Emergency care should be used for matters of life or death or accidents or illnesses not treatable at your physician's office. Urgent Care specializes in treating illnesses and injuries that aren't life threatening but still require immediate attention. Review the chart on the right to learn more about when to visit the Emergency Department versus Urgent Care.
When to visit the Emergency Department vs Urgent Care (printable PDF chart)
If you think you have a medical emergency, you should always call 9-1-1.
Tips for Emergency Situations
More than 50,000 patients come to Overlake's Emergency Department every year for urgent and acute emergency medical care. These visits are unplanned. It is important to be prepared when the unexpected happens. Here are some tips to prepare for emergency room visit if time allows.
Bring the following:
Keep a list of your medications in your wallet. 
Keep a list of, or know the details of, recent illnesses, symptoms and allergies.
Bring identification, insurance and Social Security cards.
Bring physician and employer phone numbers and addresses with you.
Leave valuables at home or with a family member.
General Emergency Preparedness & Prevention
Learn CPR, the Heimlich maneuver and basic first aid through community classes, the Red Cross or Overlake's safety classes.
Carry or wear a medical emergency identification tag, bracelet or card that identifies special medical conditions. 
Make sure your house number is clearly visible from the street in the event you need to call an ambulance. 
When driving, ALWAYS wear a seat belt to prevent an emergency.
Remember, in an emergency medical situation, call 911.
YOUR ER VISIT
What Patients Can Expect in the ER
We understand a visit to the hospital ER can be a stressful situation. Rest assured, our nurses, physicians and staff will provide the expert emergency care you or your loved one need. We want to make your stay here as swift and pleasant as possible.
Triage
A registered nurse will greet you and determine the severity of your illness or injury.
Patients are not seen on a "first come, first served" basis in the ER. Instead, they are triaged based on the severity of illness.
Patients enter the ER from the front door or an ambulance entrance. Patients arriving via ambulance will be seen first if their condition is more severe.
We've designed ambulatory care area in the ER for people with minor or rapidly treatable health conditions. This separate area is staffed by physician assistants and nurse practitioners. This helps speed the flow through the department for everyone.
We know that situations can change quickly in the ER, so it's difficult to accurately estimate your time to treatment, but we try and make it as short as possible.
Assessment + Treatment
You'll be taken to a treatment room where a nurse and ER physician will conduct a more in-depth health assessment.
Tests may be ordered. The tests must be interpreted before the physician can make an informed diagnosis. Typically, it takes a minimum of two hours for testing.
If you need to see a specialist physician for your care there may be a delay if the specialist is with another patient, in surgery or being called in from home.
If someone critically ill arrives while the physician is treating you, he or she may be called away to treat that patient. The physician will return to you as soon as possible.
Admission
If you need to be admitted to the hospital for inpatient care, you'll be admitted as soon as a bed is available and made ready for you.
Discharge
If you are discharged from the ER after your care, you'll receive follow-up instructions. 
If you don't understand the instructions or need clarification, ask your nurse or physician before you leave.