Whether through our state-of-the-art metabolic and bariatric surgery options or our medical weight management program, Overlake has the tools to help you reach your ideal weight. When deciding which option is best for you, start by learning about body mass index (BMI), and calculating your measurement. After you've calculated your BMI, use the chart below to identify which option(s) best fit your weight loss goals.
What is the Body Mass Index (BMI)?
Body mass index (BMI) is a measure of body fat based on height and weight that applies to both adult men and women. BMI does not differentiate between body fat and muscle mass. Therefore, body builders and people who have a lot of muscle bulk will have a high BMI, but are not overweight or obese.
Fat predominantly distributed around the waist is also a risk factor for health complications such as cardiovascular disease and type 2 diabetes. Fat predominantly deposited around the hips and buttocks does not have this same risk.
Calculate Your BMI
Body mass index (BMI) is a person's weight in kilograms divided by the square of height in meters. BMI is a simple way to screen for weight category: underweight, normal or healthy weight, overweight and obesity. Visit the Centers for Disease Control and Prevention site to calculate your BMI.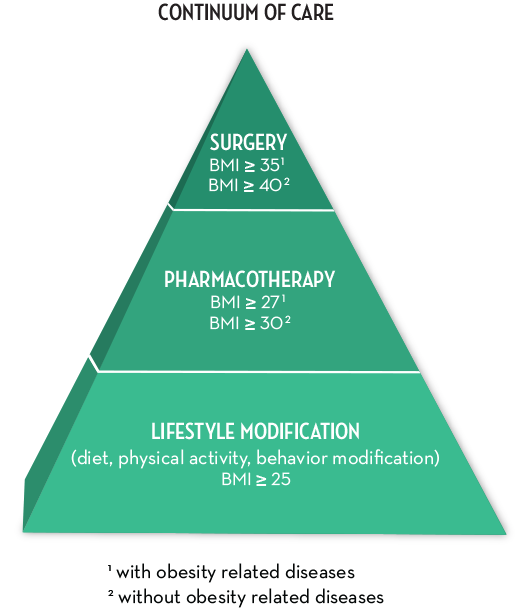 Medical Weight Management Guidelines
Medical weight management is an effective option for people of any size who have a weight-related health issue, and for those who are obese but either do not wish to undergo surgery or do not qualify for it. Through lifestyle modification, physical activity, and behavior modification we will work with you to create a personalized plan that will improve your overall health and well-being. Learn more about our comprehensive medical weight management program. 
Metabolic & Bariatric Surgery Guidelines
For those who qualify, bariatric surgery is a successful treatment for severe obesity. The surgeons with Overlake's comprehensive weight loss surgery program perform the three most common types of surgeries: gastric bypass, adjustable gastric banding and sleeve gastrectomy. All three procedures are performed laparoscopically, a minimally invasive surgery technique in which the surgeon makes small "keyhole" incisions.
Determining the best surgical option for a patient is dependent on how much weight they need to lose, along with the patient's individual medical conditions and goals. All surgical procedures performed at Overlake reduce baseline hunger so the patient is satisfied with a small, healthy meal. Some of the operations have an immediate effect on diabetes, leading to decreased usage of insulin or oral medications within days after surgery.
The National Institutes of Health has provided requirements for bariatric surgery, which include:
Body mass index (BMI) of 40 or greater

Body mass index (BMI) of greater than 35 with an obesity related health problem

Dietary attempts at weight control have been ineffective

Psychological stability

Knowledge about the operation (risks, benefits, long-term consequences)

Motivated

Existing medical problems do not preclude likely survival from surgery
Visit the Metabolic & Bariatric Surgery page for more information. 
Medical Weight Management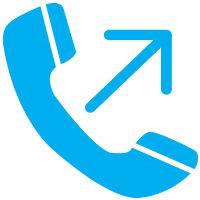 425.467.3957
Metabolic & Bariatric Surgery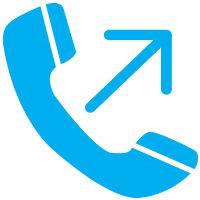 425.467.3957