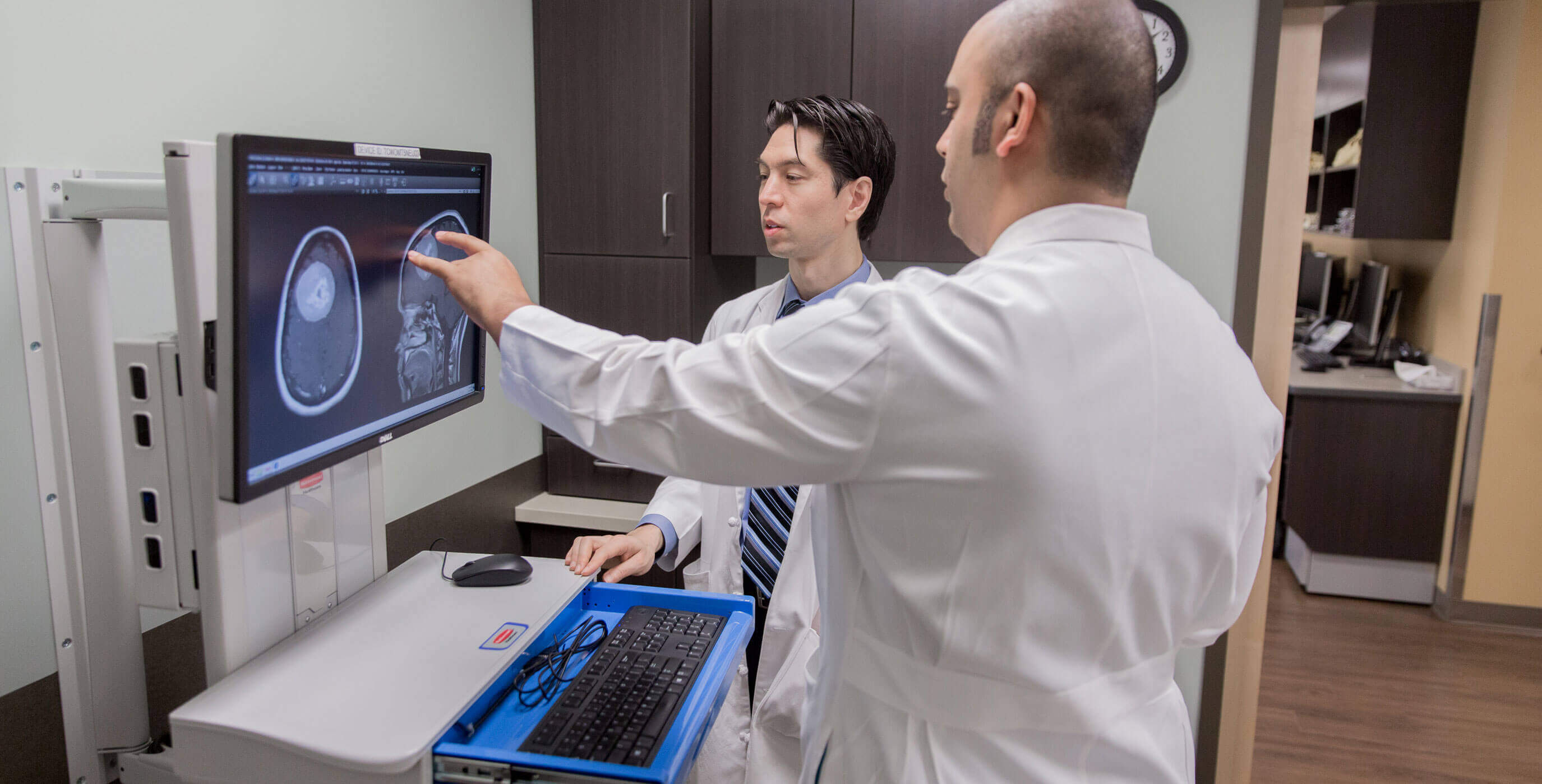 The Institute
The Overlake Neuroscience Institute is dedicated to advancing the field of neurosurgery and neurology, providing leading-edge, compassionate clinical care and conducting unparalleled research for the full range of neurological conditions.
Overview
Overlake Neuroscience Institute
The Overlake Neuroscience Institute is dedicated to advancing the field of neurosurgery and neurology, providing leading-edge, compassionate clinical care and conducting unparalleled research for the full range of neurological conditions and brain diseases. The institute's multifaceted programs encompass brain tumors, neurovascular diseases, pain, trauma and other complex conditions requiring neurosurgical intervention for adults.
We offer the full spectrum of treatment options and are developing promising protocols for neurological diseases that are extremely difficult to treat with conventional therapies. Our goal is to deliver personalized care to each patient to maximize their results.
Overlake has achieved the following recognition by Healthgrades for its stroke care:
Recipient of Healthgrades America's 100 Best for Stroke Award™ in 2018
Recipient of the Healthgrades Stroke Care Excellence Award™ in 2016 - 2019
Named Among the Top 10% in the Nation for Treatment of Stroke in 2016 - 2019
Neurology Specialty Programs
Overlake Brain Tumor Program - Diagnosis and treatment of malignant and benign brain, skull base, pituitary, spinal cord tumors and metastatic lesions, stereotactic radiosurgery.
Overlake Concussion Program - Diagnosis, treatment and rehabilitation for mild traumatic brain injury, commonly referred to as a concussion.
Overlake Minimally Invasive Spine and Scoliosis Program - Lumbar and cervical spine pain management and rehabilitation, surgery, minimally invasive spine treatments and surgery, complex deformity.
Overlake Headache Program - Recognized experts in the diagnosis and treatment of headaches and neurological conditions including the care of persistent post-concussive headaches.
Overlake Neuroscience Research - Clinical and translational research.
Overlake Stroke and Neurovascular Program - Diagnosis, treatment and rehabilitation for patients dealing with stroke, aneurysms and AVMs, endovascular and cerebrovascular surgery.
Overlake Normal Pressure Hydrocephalus Program
Overlake Neuroscience Institute proudly offers some of the region's finest specialists in the diagnosis, treatment and research of a wide range of complex neurological conditions involving the brain, spine and nervous system.
Patient Information
What to Bring to Your Appointment
Your insurance card
Physician referral forms if required by insurance
A list of current prescription or over-the-counter medications you are taking, including dose and frequency
Pertinent information about your medical and surgical history
Any recent medical imaging or appropriate records you may have
Conditions Treated
Alzheimer's Disease
Angioplasty
Botulinum Toxin Injections, EMG Guided
Brain Aneurysm
Brain Tumor
Carotid Stenosis
Cerebrovascular Malformation
Cervical Dystonia
Chemotherapy
Concussion
Dementia
Dystonia
Embolization
Endovascular Treatments
Epilepsy
Epilepsy Monitoring Unit
Epilepsy Surgical Options
Essential tremor
Gamma Knife
Gait Abnormalities
Guillain-Barre Syndrome
Hypervascular Tumor
Memory Loss
MERCI, TREVO, SOLITAIRE, PENUMBRA Devices (mechanical thrombolysis and clot retrieval)
Multiple Sclerosis
Neurocritical Care
Neuropsychology
Neurotrauma
Orbital Tumor
Pain
Parkinson's Disease and other Parkinsonisms (MSA, PSP, CBD)
Peripheral Nerve Damage
Pituitary Tumor
Radiation Therapy
Rehabilitation
Skull Base Tumor
Sleep Disorders
Spinal Cord Tumor
Spine Pain
Stenting
Stereotactic Radiosurgery
Stroke
Surgery
Syringomyelia
tPA
Transient Ischemic Attack (TIA)
Traumatic Brain Injury
Vagus Nerve Stimulation
Vasospasm
Vertebral Compression Fracture
Vertebroplasty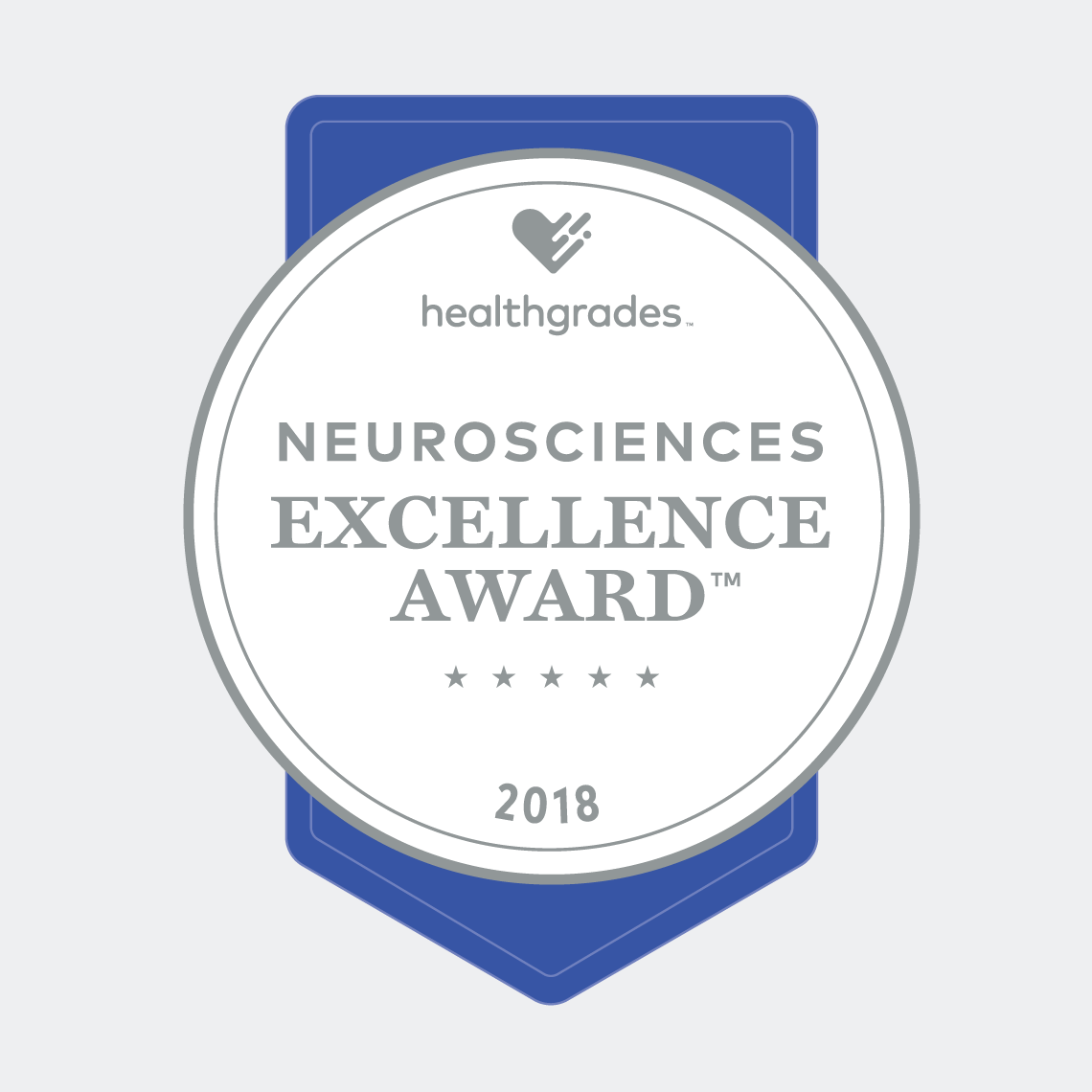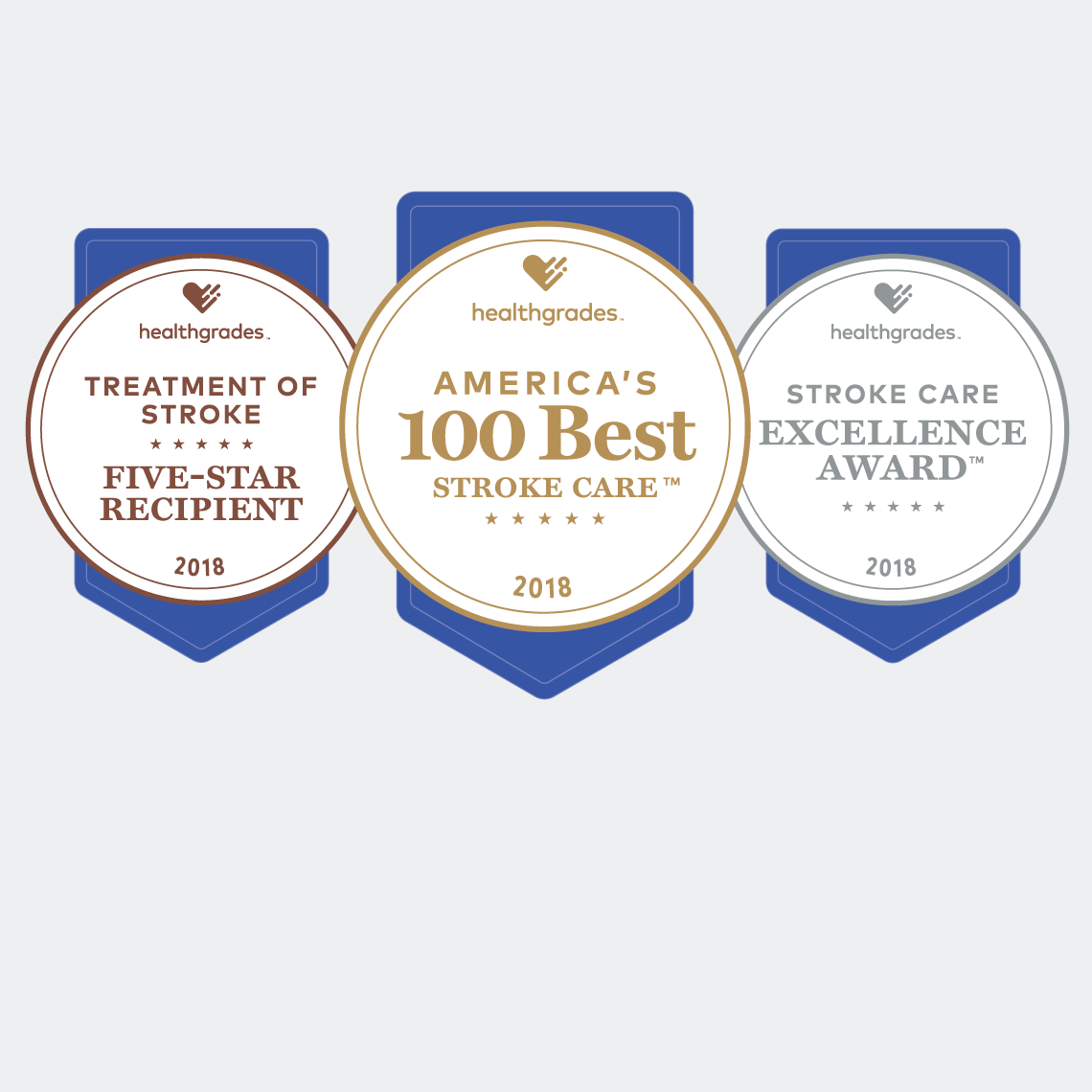 Diagnostic Tests Offered
Diagnostic Tests Offered
Learn about the state-of-the-art medical diagnostic tests patients receive as part of their multidisciplinary care program at the Overlake Neuroscience Institute.
For more in-depth medical information about these and other tests, visit Medical & Diagnostic Imaging at Overlake.
3D Angiography
3D Angiography
Visualizes blood flow throughout the body to diagnose blockages, narrowing, or other defects of the arteries. Angiography can be done using rapid X-rays or magnetic resonance technology (called an MRA). The Overlake Neuroscience Institute offers access to the only Biplane Angiography Suite on the Eastside. This allows for clearer pictures, less radiation and safer treatment when compared to conventional machines.
Biopsy of Tumor 
Biopsy of Tumor 
A biopsy is a procedure during which a sample of tissue is collected to be examined under a microscope.
Computed Tomography (CT)
Computed Tomography (CT)
A CT is a diagnostic imaging procedure that uses a combination of X-rays and computer technology to produce both horizontal and vertical cross-sectional images (often called slices) of the body. A CT scan shows detailed images of the body, including bones, muscles, fat, and organs, such as the brain.
Electroencephalogram (EEG)
Electroencephalogram (EEG)
EEG records the brain's continuous electrical activity by means of electrodes attached to the scalp.
Electromyography (EMG)
Electromyography (EMG)
An EMG measures muscle response or electrical activity in response to a nerve's stimulation of the muscle. The test is used to help detect neuromuscular abnormalities.
Magnetic Resonance Imaging (MRI)
Magnetic Resonance Imaging (MRI)
MRI uses a combination of large magnets, radio frequencies and a computer to produce detailed images of organs and structures within the body. An MRI is very helpful for providing detailed images of the brain and spinal cord.  We offer three different types of MRI scanning capabilities including a 3T magnet (for higher resolution), a wide bore magnet (for those who do are afraid of tight spaces), and the ability to offer anesthesia for those who are unable to get an MRI due to severe claustrophobia.
Magnetic Resonance Spectroscopy (MRS)
Magnetic Resonance Spectroscopy (MRS)
MRS is a procedure generally used in conjunction with MRI to determine function rather than shape. This highly specialized testing capability is not available at all hospitals. Overlake Neurosicence Institute is proud to offer MRS services.
Myelogram
Myelogram
Myelogram is a procedure that uses a contrast substance injected into the spinal canal to make the spinal cord, spinal nerve roots and other structures clearly visible on X-rays or CT scans.
Nuclear Medicine SPECT Scan
Nuclear Medicine SPECT Scan
A single-photon emission computerized tomography (SPECT) scan lets your doctor analyze the function of some of your internal organs. A SPECT scan is a type of nuclear imaging test, which means it uses a radioactive substance and a special camera to create 3D pictures. The most common uses of SPECT are to help diagnose or monitor brain disorders and bone disorders.
Neuronavigation
Neuronavigation
In computer-assisted brain surgery, your Overlake Neuroscience Institute Neurosurgeons use 3D models of your brain to make surgery safer, less invasive and more effective. This model allows your brain surgeon (neurosurgeon) to plan the safest way to treat your condition. During your surgery, the computer system precisely guides your surgeon to the area(s) of your brain requiring treatment. If you have a brain tumor, your surgeon may combine computer-assisted surgery with awake brain surgery. If you have epilepsy, computer-assisted surgery may involve deep brain stimulation. Overlake neurosurgeons use computer-assisted techniques to treat brain tumors, arteriovenous malformations and other lesions with precisely focused beams of radiation using stereotactic radiosurgery.
Positron Emission Tomography (PET) 
Positron Emission Tomography (PET) 
PET is a nuclear medicine procedure that produces highly detailed information. A tiny amount of a radioactive substance, called a radionuclide (radiopharmaceutical or radioactive tracer), is injected into a vein during the procedure to assist in the examination of the tissue being studied. Specifically, PET studies evaluate the metabolism of a particular organ or tissue so that information about the physiology (functionality) and anatomy (structure) of the organ or tissue is evaluated, as well as its biochemical properties. PET may detect biochemical changes in an organ or tissue that can identify the onset of a disease process before anatomical changes related to the disease can be seen with other imaging processes such as computed tomography (CT) or magnetic resonance imaging (MRI).
Spinal Tap (Lumbar Puncture)
Spinal Tap (Lumbar Puncture)
During a spinal tap, a special needle is placed into the lower back until it reaches the spinal canal (the area surrounding the spinal cord). The pressure in the spinal canal and brain can then be measured. A small amount of cerebral spinal fluid, the fluid that bathes the brain and spinal cord, can also be removed and sent for testing to determine if there are any infections or other problems.
X-ray
X-ray
X-ray is a diagnostic test which uses invisible electromagnetic energy beams to produces images of internal tissues, bones and organs.