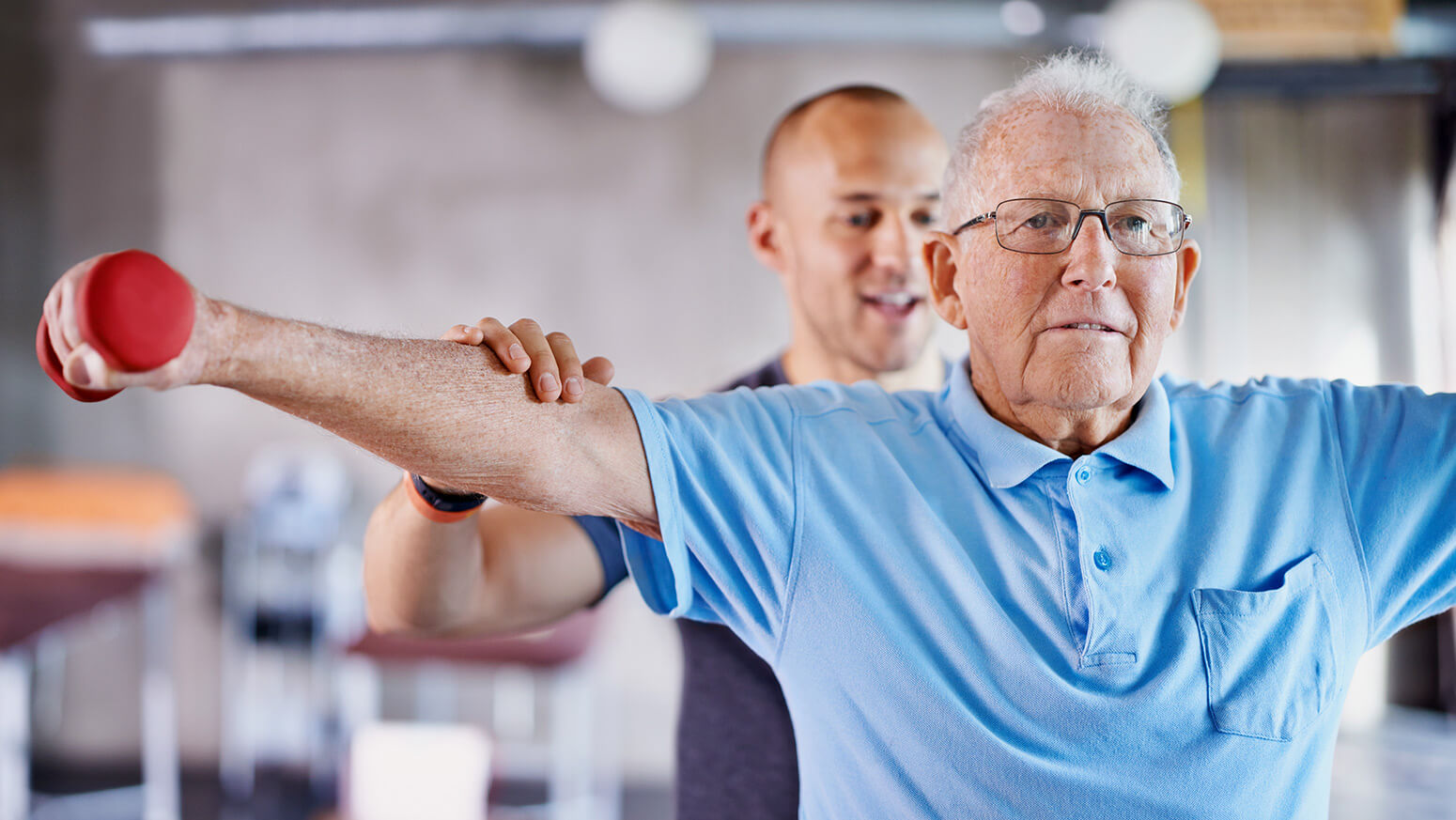 We Keep You Moving
Our Physical Therapy department focuses on increasing independence and improving wellness and overall fitness following injury, surgery, disease or the onset of pain.
Overview
Physical Therapy at Overlake Medical Clinics 
Our physical therapists focus on improving your quality of life with a focused plan to reduce pain and restore movement and function. We are conveniently located with free parking and a single access phone number.
A physician's referral is required. For more information call 425.688.5900 or view the How to Participate tab below.
Our Services
All services include a comprehensive evaluation, patient education and family education as needed.
Aquatic therapy

Arthritis and fibromyalgia therapy

Gait training

Musculoskeletal rehabilitation

Joint and soft-tissue trauma

Back and neck pain

Knee and hip replacements

Tendonitis and bursitis

Fractures

Post-surgical conditioning

Sports injury rehabilitation

Neurological rehabilitation
- Stroke
- Parkinson's Disease
- Multiple sclerosis

Pelvic floor function
- Urinary and fecal incontinence
- Pelvic pain
- Pre- and post-natal musculoskeletal dysfunction

Vestibular rehabilitation
- Balance and dizziness program

Oncology rehabilitation

Orthopedic surgery rehabilitation

Lymphedema treatment
Specialty Services: LSVT®-BIG
The LSVT®-BIG program is an intensive, amplitude focused occupational and physical therapy approach developed from the principles of the effective Parkinson's specific speech treatment LSVT®-LOUD.
LSVT®-BIG is a standardized treatment protocol customized to the unique goals of each patient to include both gross and fine motor skills. It's a time-intensive but simple program consisting of 16 one-hour sessions scheduled over the course of one month.
Research has documented improved ratings on tests of motor functioning in people with Parkinson's Disease following treatment including:
Faster walking with bigger steps
Improved balance
Increased trunk rotation
Improvement in activities of daily living
Improved Unified Parkinson's Disease Rating Scale Motor Score
A physician's referral for occupational therapy and physical therapy is required prior to seeing clients, and all services include a comprehensive evaluation with patient and family education as needed. All treatment is performed by an occupational therapist or physical therapist licensed in Washington and certified in LSVT(R)-BIG.
How to Participate
If you are interested in our Physical Therapy program, please do the following:
Obtain a doctor's referral for therapy, which can be faxed to 425.688.5912
Call the Overlake Outpatient Rehabilitation Center to schedule an appointment at 425.688.5900
Bring a list of medications you are taking
Bring your pertinent medical history
The clinic is located in the Washington Park business complex just north of the hospital at:
Outpatient Rehabilitation Services
Washington Park Complex
1417 116th Avenue NE
Suite 110
Bellevue, WA 98004
Free parking is available in a level surface parking lot directly in front of the clinic.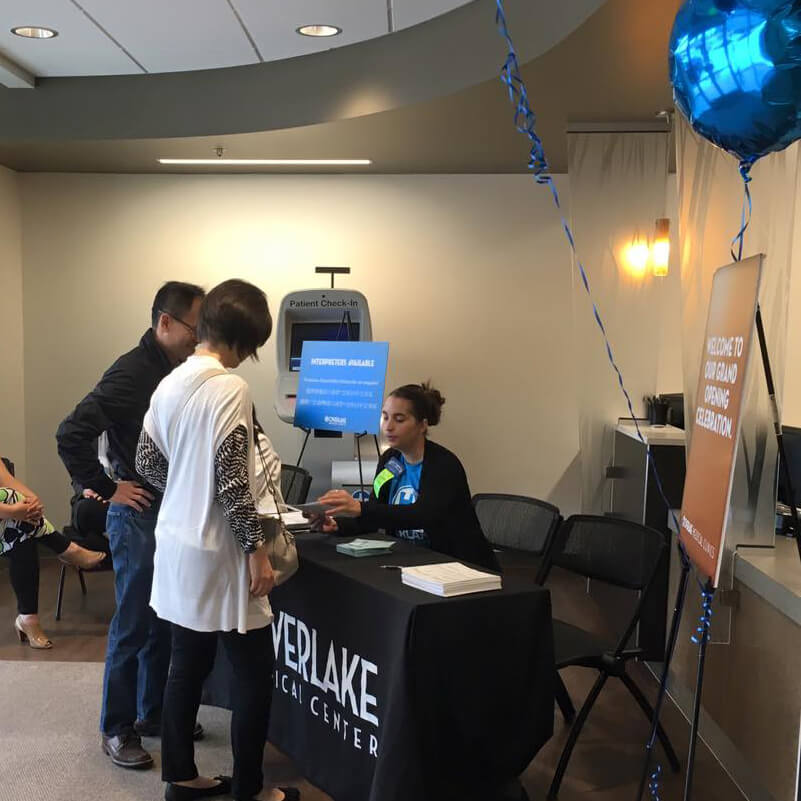 HOURS + LOCATIONS
Primary Care and Urgent Care Clinics Now in Lake Hills
The family medicine physicians at our Lake Hills Clinic — which opened in August 2016 — provide care for you and your family through every stage of life. Their broad experience in pediatrics, women's health and chronic disease management allows our providers to offer truly exceptional, patient-centered care.
The primary care clinic offers same-day appointments and is conveniently located in the heart of the Lake Hills community of Bellevue.
Hours & Location
619 156th Ave SE
Bellevue, WA 98007
Monday - Friday
7 a.m. to 5 p.m.
After Hours: 425.637.3270 — Our answering service will page the doctor on call to answer your question.