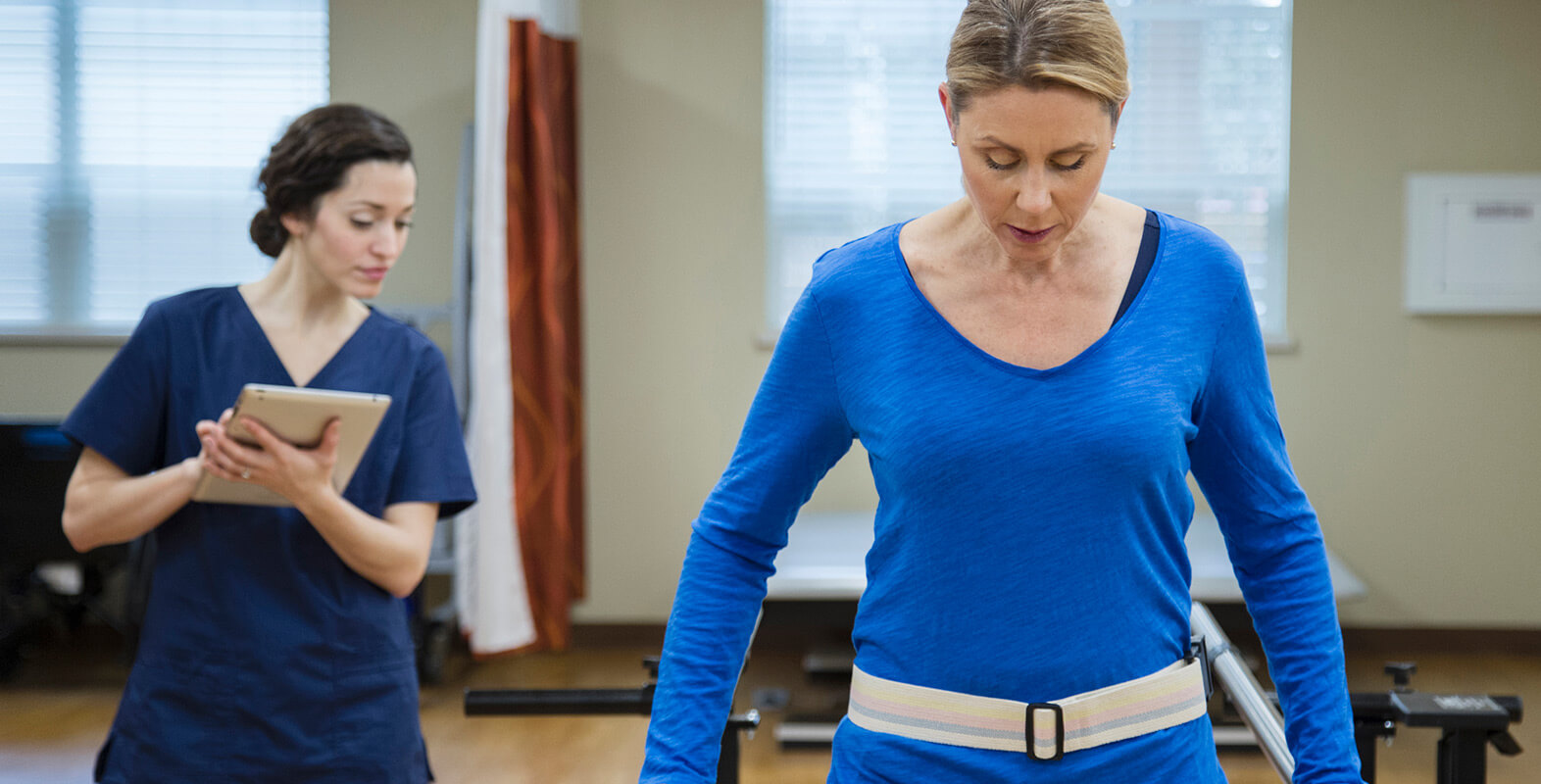 Comprehensive Care
Convenient access to physical therapy, occupational therapy and speech therapy in a multi-disciplinary center.
Overview
Outpatient Rehabilitation Services at Overlake Medical Clinics
This convenient clinic provides physical therapy, occupational therapy, and speech therapy in one destination with a single access phone number at 425.688.5900.
On-site patient service representatives coordinate your care, complete all registration, scheduling and insurance pre-authorization needs.
How to Participate
If you are interested in our Outpatient Rehabilitation Services program, please do the following:
Obtain a doctor's referral which can be faxed to 425.688.5912
Call the Overlake Outpatient Rehabilitation Center to schedule an appointment at 425.688.5900
Bring a list of medications you are taking
Bring your pertinent medical history
Physical Therapy
Our Physical Therapy department focuses on increasing independence and improving wellness and overall fitness following injury, surgery, disease or the onset of pain.
Occupational Therapy
The Overlake Outpatient Occupational Therapy department helps you reach maximum functional independence in activities of daily living through instruction and training, muscle re-education and adaptive equipment.
Speech Therapy
Speech Pathology at Overlake provides a comprehensive program of speech-language evaluation and treatment for communication and swallowing disorders.