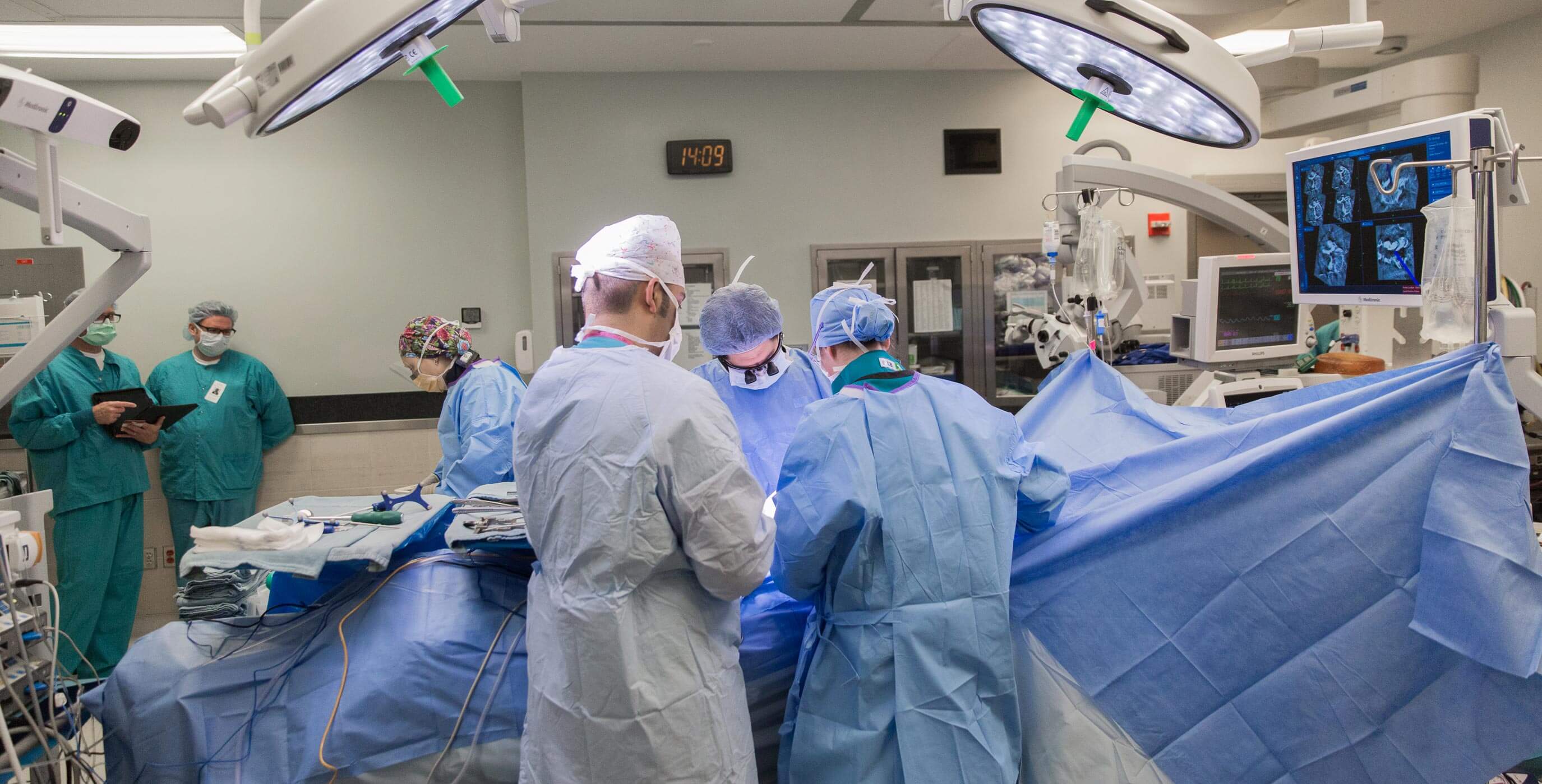 Caring For You
There is no such thing as a routine surgery for you or a loved one. These are important and serious events, for which the best minds and best technology are paramount.
Overview
Surgery at Overlake Medical Center
Eastside residents turn to Overlake for the highest quality medical care available. Our state-of-the-art center accommodates a full range of services, from minimally invasive, robotic-assisted procedures to complex open-heart surgery. In addition to general surgery, we offer several specialty programs including joint replacement, vascular and weight loss surgeries.
Overlake's surgical services have received numerous awards, including the Qualis Award for Excellence in Health Care Quality and the Surgical Infection Prevention Collaborative Regional Award.
Surgical Services Team
Your surgery involves many more people than just your surgeon. You will interact with volunteers, be served by anesthesiologists and helped by many other people along the way.
The surgical staff at Overlake embraces a philosophy of respect, compassion, advocacy and integrity. Our experienced and caring surgical teams work hard to create a harmonious, therapeutic and technologically advanced environment for all patients and their families throughout the surgical process.
Types of Surgery Performed at Overlake
Here is a partial list of types of surgeries performed through our Surgical Services Department
Anticoagulation Therapy
After surgery, your doctor may prescribe anticoagulation medication, also called blood thinners, to help prevent blood clots from forming while you are less active and recovering. Our Anticoagulation Clinic in Bellevue and Issaquah ensures you get your blood checked regularly without having to schedule a doctor's appointment.
Advance Directives Resource
You may find it helpful to complete Advance Directives before your surgery. The packet includes forms for values statements, living wills and durable power of attorney for healthcare.
Advance Directives Forms (PDF)
Patient Information
Visit our Surgical Pre-Admission Center page for information on preparing for your visit and surgery frequently asked questions.
Visitor Information
Visit our Visitors' Guide page for information visiting hours, waiting areas, and dining services.