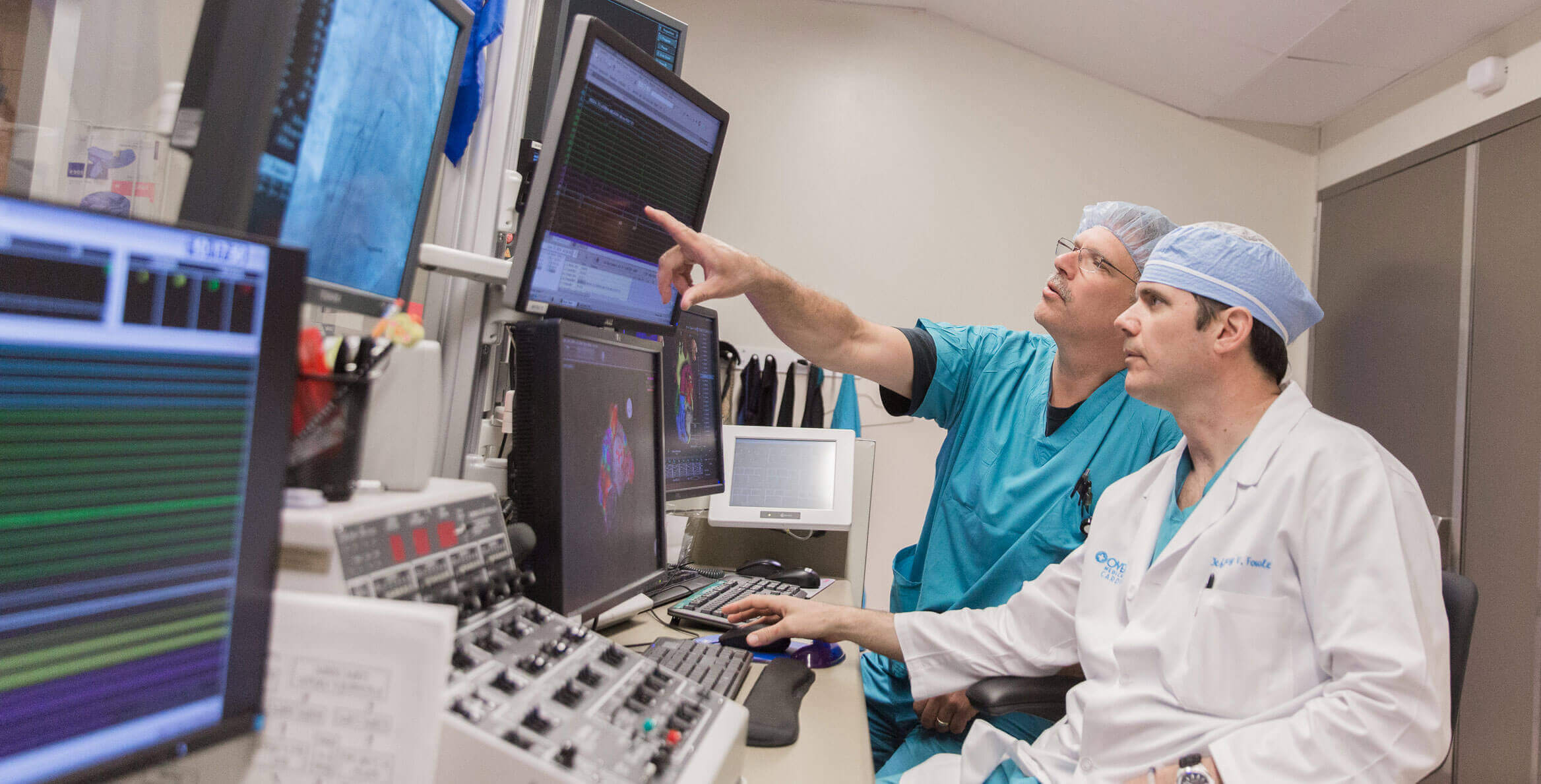 Winning the Race Against Time
In those critical moments that count the most, Overlake's ER provides rapid access to leading-edge cardiac and stroke care.
Overview
Cardiac & Stroke Emergency Care
In those critical moments that count the most, Overlake's Emergency Room provides rapid access to leading-edge cardiac and stroke care.
Quick Intervention Saves Lives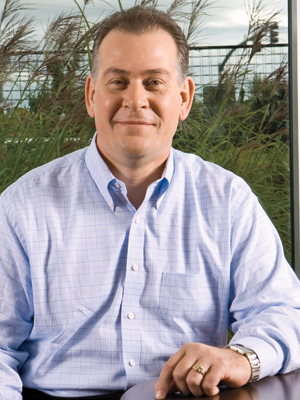 On July 19, 2010, Mark Hornberger came home from work, sat down to write an expense report and was jolted by chest pain. Even though Mark admits the pain was "like getting hit in the chest with a ball," he dismissed the warning signs, as many heart attack victims do. "I thought it would go away — I just didn't have time. I took a few aspirin."
Mark, 53, was having a heart attack, and he later learned the delay could have cost him his life. He waited 30 minutes before calling a neighbor, who called 9-1-1.
Mark's blocked artery was opened just 22 minutes after he arrived at Overlake's ER.
Known regionally for our advanced cardiac care program, we have one of the longest track records in the country for providing primary angioplasty procedures for heart attack patients.
Door-to-Balloon
We are also known for the speed of our "door-to-balloon" time for heart attack patients. "Door-to-balloon" is the interval between a heart attack patient's arrival at the ER and the inflation of a balloon-tipped catheter to open a blocked artery. The national goal is under 90 minutes. However the team at Overlake has completed it in 22 minutes and typically gets the job done within 60 minutes.
Emergency vs. Urgent Care
The Emergency & Trauma Center at our main hospital campus in Bellevue and our 24-Hour Urgent Care Clinic in Issaquah were designed to serve very different needs, but they often work together to ensure patients receive the right level of treatment at the right time. 
Emergency care should be used for matters of life or death or accidents or illnesses not treatable at your physician's office. Urgent Care specializes in treating illnesses and injuries that aren't life threatening but still require immediate attention. Review the chart on the right to learn more about when to visit the Emergency Department versus Urgent Care.
View or print this chart with more information about when to visit the Emergency Room vs. Urgent Care.
If you think you have a medical emergency, you should always call 9-1-1.
Tips for Emergency Situations
More than 50,000 patients come to Overlake's Emergency Room every year for urgent and acute emergency medical care. These visits are unplanned. It is important to be prepared when the unexpected happens. Here are some tips to prepare for emergency room visit if time allows.
Bring the following:
Keep a list of your medications in your wallet. 
Keep a list of, or know the details of, recent illnesses, symptoms and allergies.
Bring identification, insurance and Social Security cards.
Bring physician and employer phone numbers and addresses with you.
Leave valuables at home or with a family member.
General Emergency Preparedness & Prevention
Learn CPR, the Heimlich maneuver and basic first aid through community classes, the Red Cross or Overlake's safety classes.
Carry or wear a medical emergency identification tag, bracelet or card that identifies special medical conditions. 
Make sure your house number is clearly visible from the street in the event you need to call an ambulance. 
When driving, ALWAYS wear a seat belt to prevent an emergency.
Remember, in an emergency medical situation, call 9-1-1.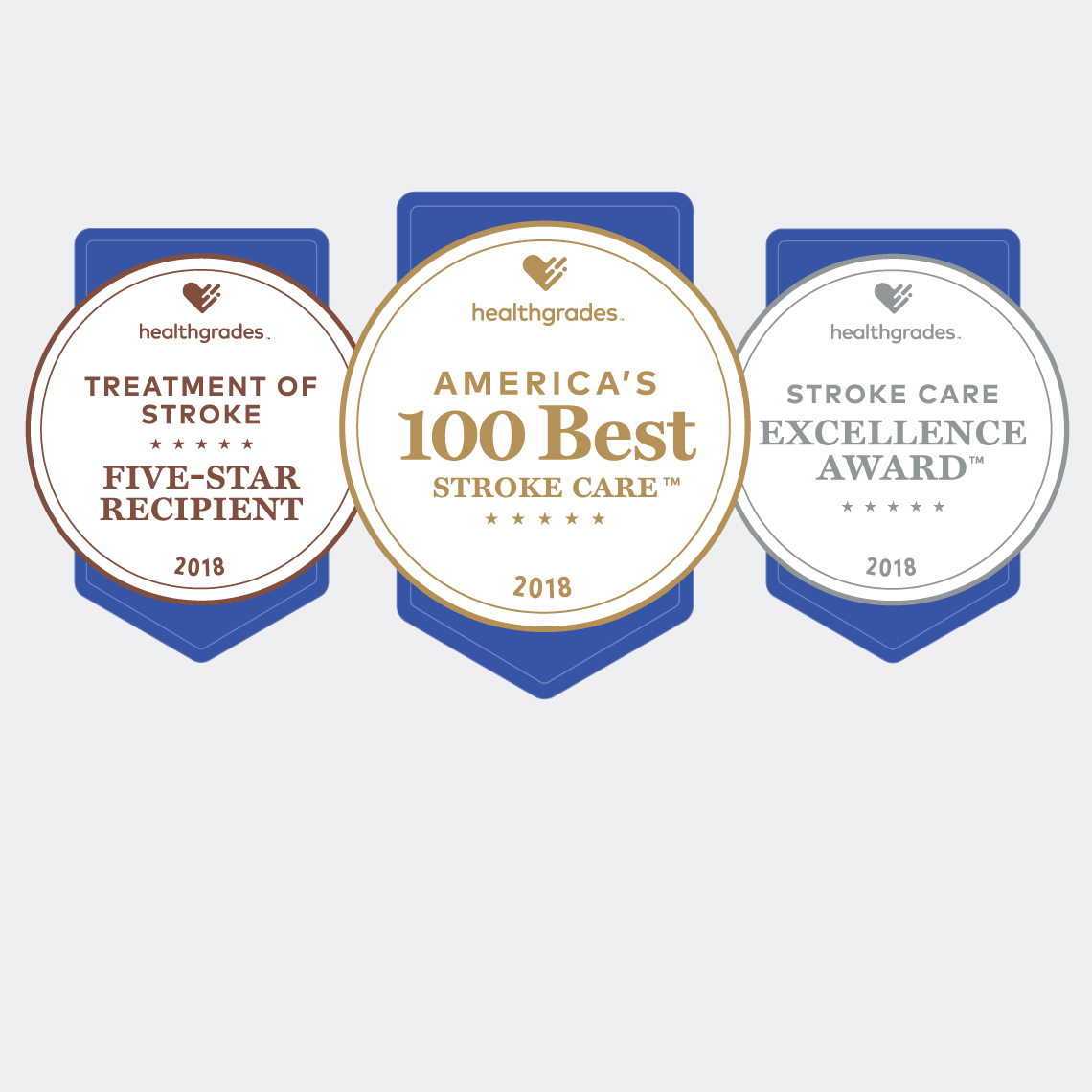 Awards & Recognition
Overlake has received numerous awards and designations for high quality care, including these 2018 Healthgrades awards:
Stroke Care Excellence Award™ for three consecutive years
Among the Top 5% in the Nation for Treatment of Stroke
Five-Star Recipient for Treatment of Stroke for three consecutive years
Overlake was also awarded the American Heart Association & American Stroke Association's Get With the Guidelines program for excellence in improving quality of patient care and outcomes.
Quick Intervention
Link text
The human heart beats 2.5 billion times on average during a person's lifetime. This organ's strong and constant pace sustains life yet it is highly vulnerable, with coronary heart disease being America's number one killer. That is why it is vitally important to keep your heart healthy, and to receive exceptional care when you experience any type of problem with your heart.
There are many resources available to you online. To learn more about heart disease, prevention or heart procedures view any of the helpful links below.