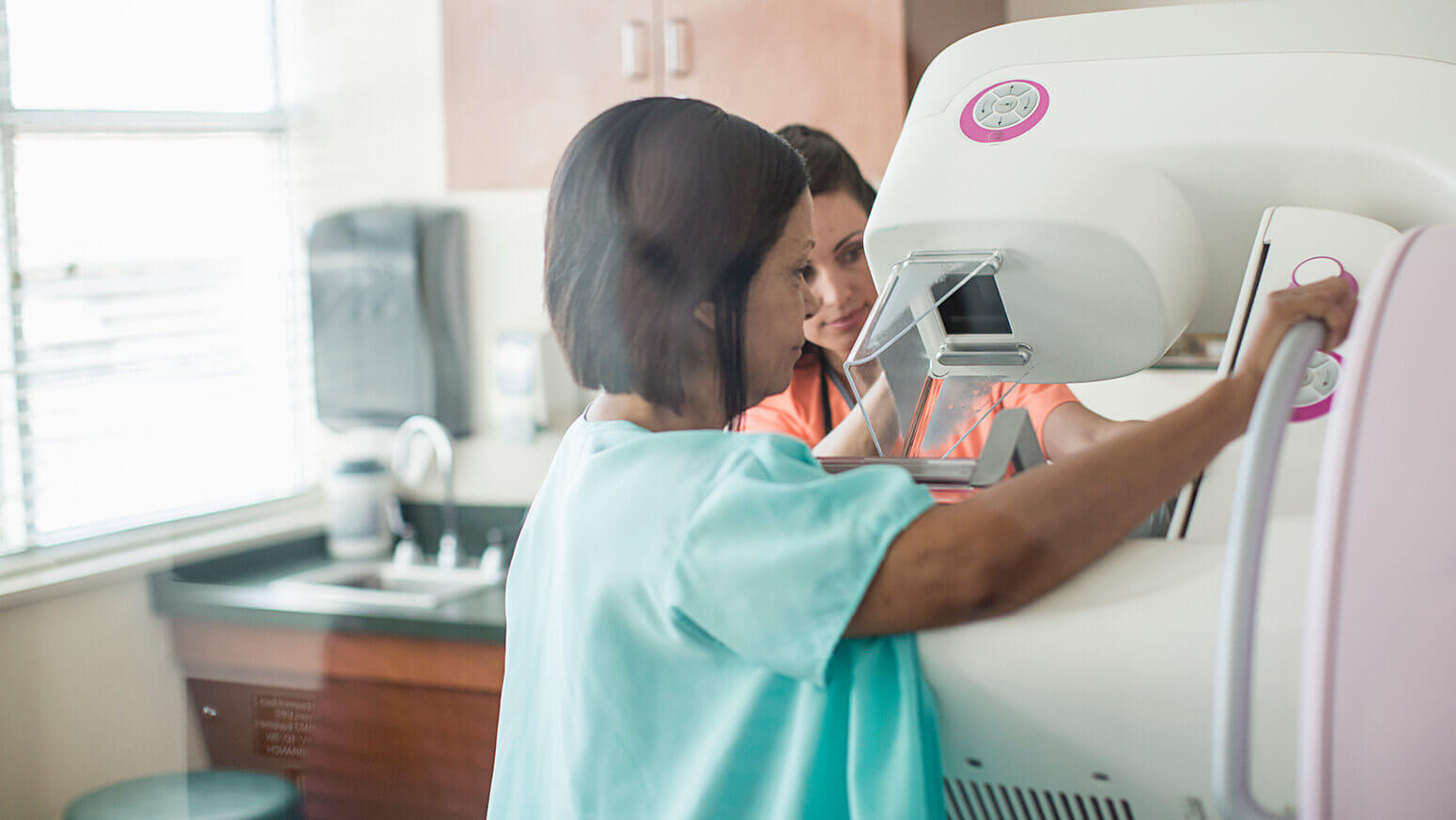 Accurate, Timely Care
Our digital mammography provides the most accurate imaging for women.
Overview
Benefits of Digital Mammography Include:
Shorter exam times
Fewer repeat images
Physicians can view images online and / or store them on CD-ROM
If your doctor recommends additional diagnostic procedures, Overlake offers state-of-the-art testing, including ultrasound imaging, advanced breast biopsy techniques, along with access to breast magnetic resonance imaging (MRI) — the most sophisticated breast imaging available.
3D Digital Mammography (Tomosynthesis)
3D Digital Mammography (Tomosynthesis)
Overlake Medical Center is one of the first healthcare providers in the United States — and the only location in Bellevue — to offer the Selenia® Dimensions® 3D digital mammography system by Hologic. Alongside other traditional mammography imaging procedures, Overlake can now provide breast tomosynthesis, a breakthrough technology that is revolutionizing how breast cancer is detected today.
Overlake selected the Selenia Dimensions® system based on its excellent image quality, patient safety and a number of unique features that distinguish it from other digital systems, such as:
An ergonomic design to ensure a more comfortable patient experience.
Exceptional diagnostic tools for the radiologists which support more confident diagnoses, saves valuable time, and reduces the need for follow-up imaging that allows patients to get answers they need and deserve faster.
For more information read our breast tomosynthesis FAQs.
To schedule your mammogram, call 425.688.5985.
If You Have a Cancer Diagnosis
If You Have a Cancer Diagnosis
Breast cancer patients have more treatment options than ever before. Our Radiation Oncology services provide the full realm of breast radiation, including both external beam therapy and breast brachytherapy, an innovative breast cancer therapy that condenses radiation treatment into five days for qualified patients.
Should you need surgery, our breast surgeons provide individualized care, and focus on educating you about your options and resources available to you. If you need hospitalization or chemotherapy, you will receive additional, advanced treatment through Overlake's designated inpatient oncology unit.
Awards + Recognition
Breast Imaging Center of Excellence
---
The American College of Radiology (ACR) recognized Overlake's breast imaging center for earning accreditation in mammography, stereotactic breast biopsy, and breast ultrasound (including ultrasound-guided breast biopsy).
Schedule a Mammogram Party
Read more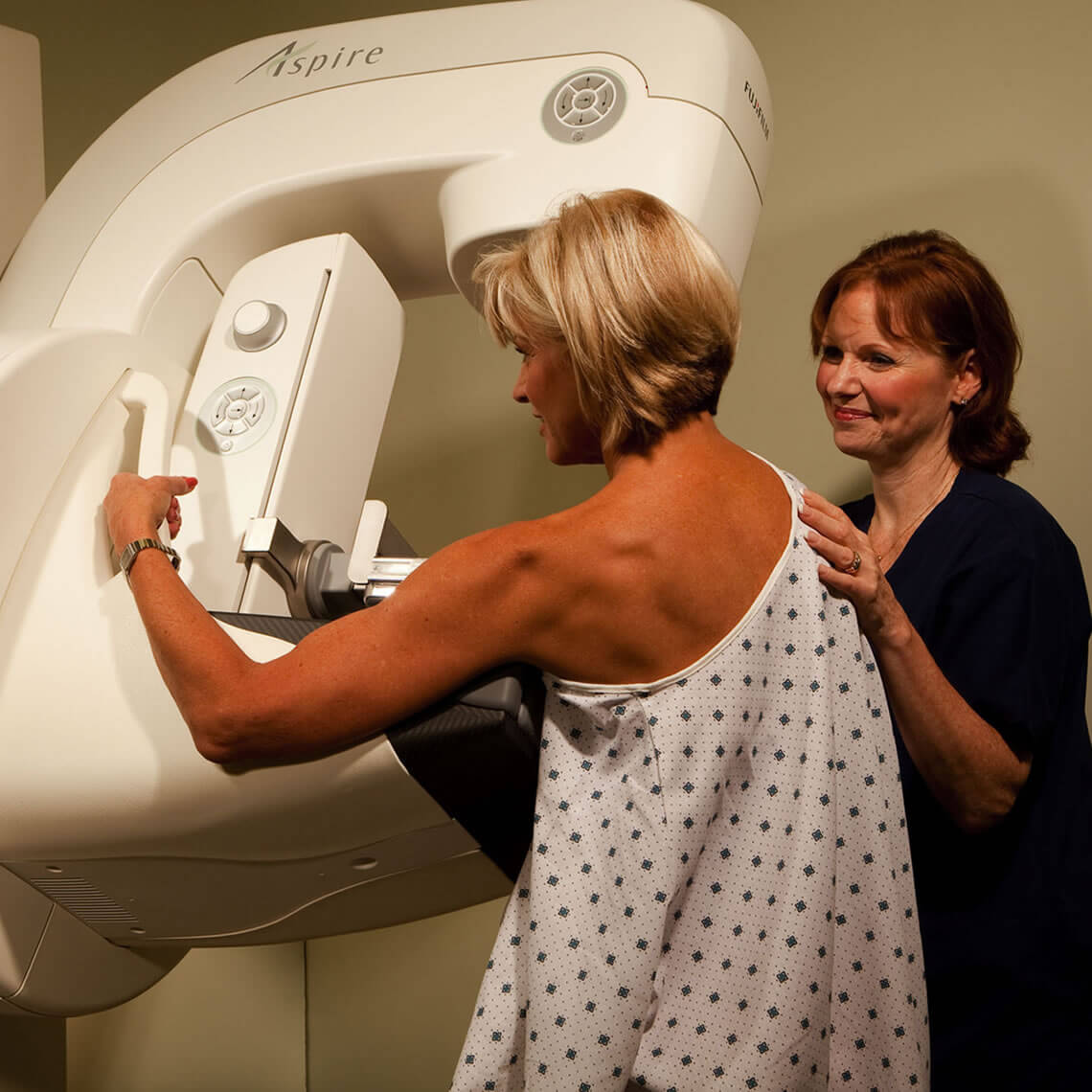 Proven to Assist in Early Cancer Detection
To ensure your peace of mind, the Overlake Breast Center has invested in the latest technology in computer-aided detection. We proudly offer the innovative MammoReader, a powerful, intelligent computer-aided detection system that searches for all primary signs of breast cancer.
The MammoReader is similar to having a "second set of eyes" that reviews your mammogram. After your mammogram is performed, a radiologist reviews and interprets the images that were taken. Then, the MammoReader scans your films digitally, and a computer analyzes the images for signs of breast cancer. Areas that the MammoReader identifies as suspicious are highlighted for the radiologist to review.
Insurance Coverage
Insurance Coverage
The American Cancer Society recommends a screening mammogram annually starting at age 40. Since January 1998, Medicare has covered screening mammograms once every 12 months. Please understand that these recommendations may not necessarily be reflected in the reimbursement guidelines from your insurance company. If you are concerned about your coverage, we suggest you call your carrier before scheduling an appointment.
Getting Your Results
Accessing Exam Results
After your mammogram is performed, a radiologist reviews the images that were taken and creates a report. The images are also analyzed by the intelligent computer-aided detection system (ICAD), which is similar to having a "second set of eyes" review your mammogram. Studies show that this process will lead to the detection of five to 15 percent more cancers.
Your Bill
Your Bill
Mammograms involve both professional and technical fees. Please understand that you (or your insurance company) will get two bills: one from the Breast Center for the procedure itself and one from the physicians who read the films.
Early detection saves lives. Please talk to your primary care physician about when you should first schedule a baseline screening mammogram. Read more about the American Cancer Society screening guidelines.