Overview
Nuclear medicine is a subspecialty within the field of medical imaging. It comprises diagnostic examinations that result in images of body anatomy and function. The images are developed based on the detection of energy emitted from a radioactive substance given to the patient, either intravenously or by mouth. Generally, radiation to the patient is similar to that resulting from standard X-ray examinations.
The patient is given a small dose of radioactive material, usually intravenously but sometimes orally, that localizes in specific body organ systems. This compound, called a radiopharmaceutical agent or tracer, eventually collects in the organ and gives off energy as gamma rays. The gamma camera detects the rays and works with a computer to produce images and measurements of organs and tissues.
While the images are being obtained, the patient must remain as still as possible. This is especially true when a series of images is obtained to show how an organ functions over time.
A physician who has specialized training in nuclear medicine will interpret the images and forward a report to your physician. It usually takes about a day to interpret images, report and deliver the results.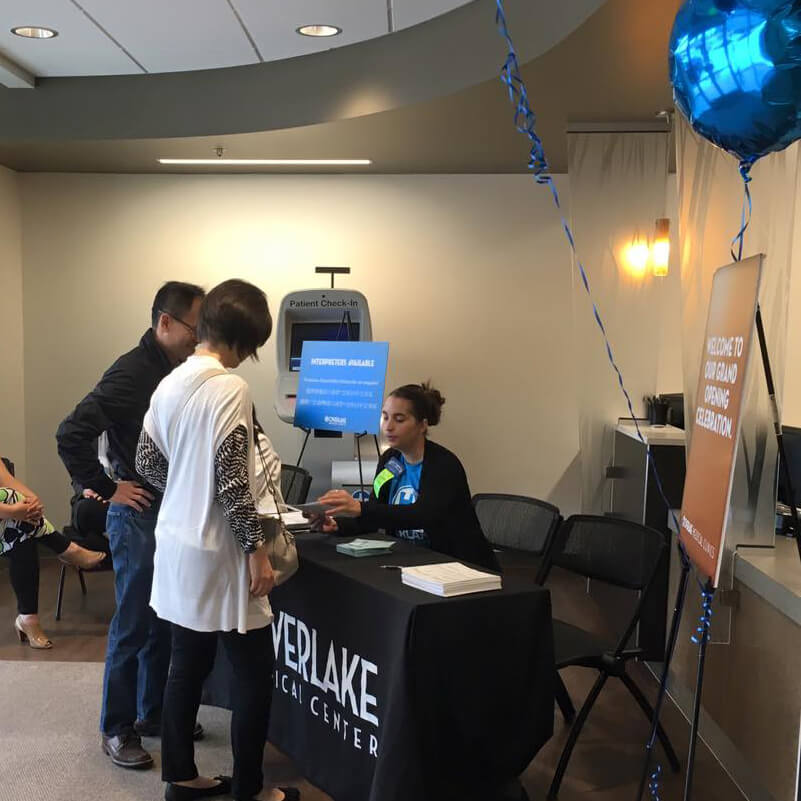 HOURS + LOCATIONS
Primary Care and Urgent Care Clinics Now in Lake Hills
The family medicine physicians at our Lake Hills Clinic — which opened in August 2016 — provide care for you and your family through every stage of life. Their broad experience in pediatrics, women's health and chronic disease management allows our providers to offer truly exceptional, patient-centered care.
The primary care clinic offers same-day appointments and is conveniently located in the heart of the Lake Hills community of Bellevue.
Hours & Location
619 156th Ave SE
Bellevue, WA 98007
Monday - Friday
7 a.m. to 5 p.m.
After Hours: 425.637.3270 — Our answering service will page the doctor on call to answer your question.