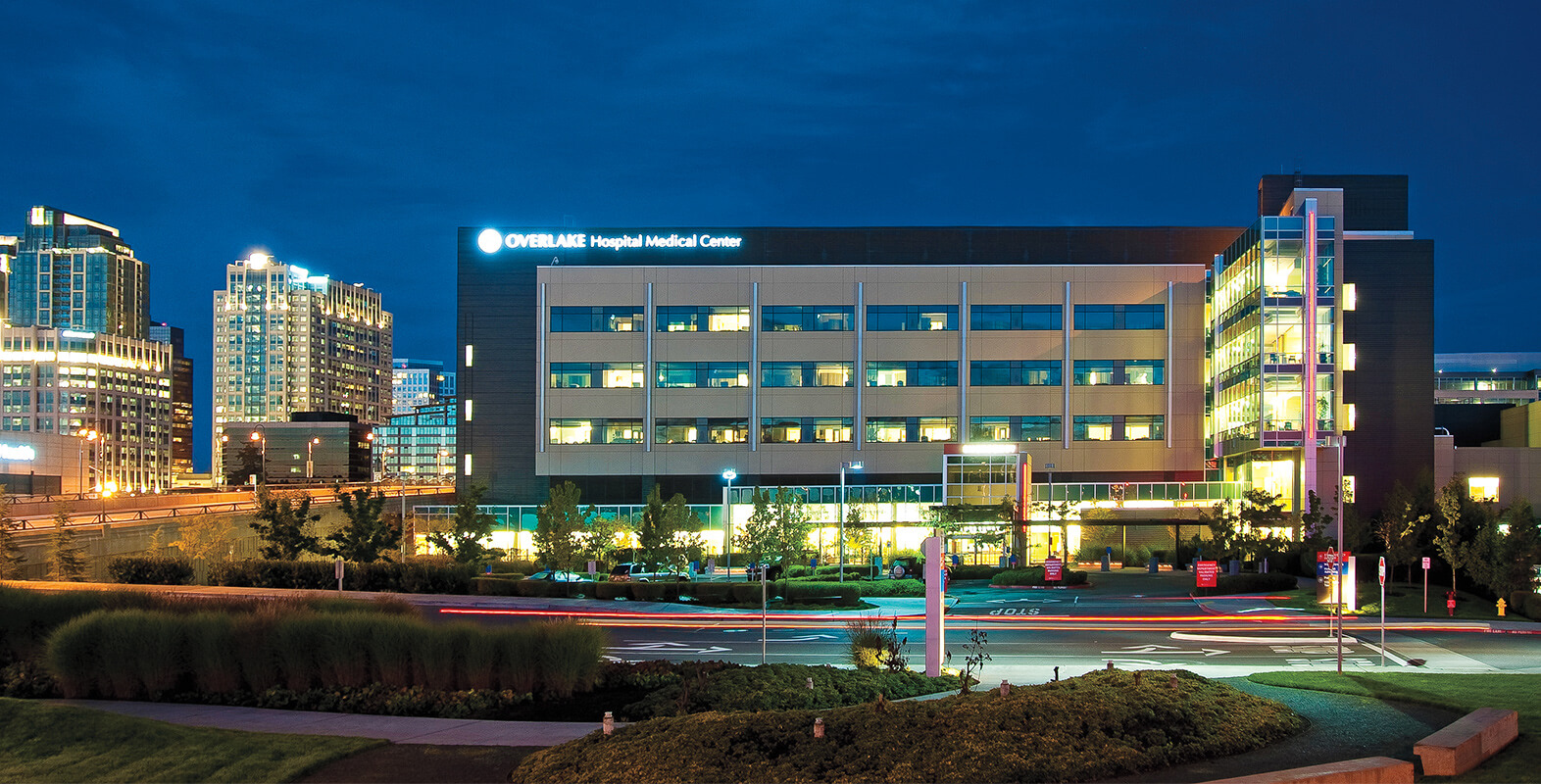 Comprehensive Care
Overlake's Prostate Cancer Program offers comprehensive care for prostate cancer patients before, during and after treatment.
Overview
Providing expert care in a supportive environment
After skin cancer, prostate cancer is the most common form of cancer among men. Fortunately, prostate cancer is highly treatable, and often curable, especially when caught early before it has spread to other parts of the body.
Overlake's Prostate Cancer Program offers comprehensive care for prostate cancer patients before, during and after treatment. Overlake has an experienced team of specialist physicians that make up the Prostate Cancer Program. The team stays abreast of the latest research and newest therapies to provide patients with exceptional care, including the da Vinci® robotic-assisted Surgical System, a minimally invasive surgical technique.
If you need to schedule a screening, contact your physician. To find an Overlake urologist search our online physician directory, or call our physician referral line at 425.688.5211.
Diagnosis
Screening Recommendations
The American Cancer Society recommends that at age 50, you talk with your healthcare provider about beginning prostate-specific (PSA) blood testing and digital rectal exams (DRE) of the prostate gland. Factors to consider include your overall health and life expectancy. Some men at higher risk should begin testing at age 45. High risk categories include African American men and men who have a first-degree relative who was diagnosed with prostate cancer at a young age.
Treatment
If you are diagnosed with prostate cancer, a range of treatments is available to cure or control the disease. Prostate cancer therapies can cause side effects, but these are most often temporary and can be controlled with medication. Your integrated care team will work with you to determine the best treatment approach for you.
Options typically involve one or more treatments, including surgery, chemotherapy, radiation therapy or targeted drug therapy.
Active Surveillance
In some cases, it's best to avoid or delay more aggressive treatments. Active surveillance may be recommended when tumors are slow growing and when patients have other more serious health conditions. Careful monitoring with regular doctor visits, blood tests and imaging studies allow ongoing evaluation of your health and to determine if additional treatments are needed.
Hormone Therapy
Hormone therapy may be recommended to shrink a tumor before surgery or radiation. Hormone therapy decreases the level of male hormones in your body called androgens that can cause prostate cancer to grow and spread. Hormone therapy doesn't provide a cure, but can effectively limit the growth of a tumor.
Surgery
Overlake's surgery program continues to rank among the best in the area. Surgery is the most common form of treatment for prostate cancer that has not spread to other parts of the body. The most common procedure is a radical prostatectomy. Many men are eligible for a new surgical option using the da Vinci Surgical System, a state-of-the-art robotics-assisted system that is less invasive and enables surgeons to make smaller incisions and highly precise movements that can better target cancer. Many patients experience less pain and discomfort, shorter hospital stays and a faster return to daily activities.
The surgical staff at Overlake embraces a philosophy of respect, compassion, advocacy and integrity. Our experienced and caring surgical teams work hard to create a harmonious, therapeutic and technologically advanced environment for all patients and their families throughout the surgical process.
Chemotherapy
Chemotherapy may be recommended for more advanced cancers that have spread to other parts of the body or for recurring prostate cancer. Chemotherapy uses anti-cancer medications, or vaccine-types of agents to disrupt cancer cells from growing and multiplying. The medications seek out and destroy cancer cells in different parts of the body. Chemotherapy agents can reach cancers that cannot be reached by surgery or radiation. Occasionally chemotherapy is given prior to surgery to decrease the size of a large tumor to obtain better surgical results.
Factors such as the type of cancer and the stage of the disease are used to determine how and when chemotherapy agents should be given. Depending on these factors, your medication may be given either intravenously, intramuscularly or orally, and the frequency can range from daily, to weekly or monthly.
Side Effects
Chemotherapy is targeted toward destruction of cancer cells, but it also affects other rapidly growing cells, including hair cells and cells that line the digestive tract. As a result, you may experience hair loss, nausea and vomiting. Most chemotherapy drugs also affect bone marrow, decreasing its ability to produce blood cells. Therefore, you may have a higher risk of infection, due to a decrease in white blood cells, or less energy due to a decrease in red blood cells. Be sure to speak with your physician about possible side effects and symptom management.
Radiation Therapy
One of the most common treatments in cancer, radiation therapy is used in more than half of all cancer cases. It is the primary treatment for many kinds of cancer and, for many patients, the only treatment needed beyond surgery.
The type of radiation and the length of treatment vary according to the type of tumor, location of the cancer, your overall health and the stage of your disease.
Overlake Radiation Oncology has state-of-the art equipment providing you with the most recent advances in radiation therapy.
Radiation is often used in combination with other treatments like chemotherapy and surgery. Depending on the type of tumor and the location, radiation may be used as the primary, secondary or supplementary method of treatment. Since radiation stops cancer from growing, it may also be used to relieve pain and other symptoms, or to reduce the size of a tumor before surgery.
Side Effects
Depending on the area being treated with radiation therapy, you can have side effects that, though unpleasant, are not permanent. The most common are:
Unusual tiredness
Skin reactions (such as rash or red areas)
Hair loss
A decrease in the number of white blood cells
Learn more about the Overlake Radiation Oncology Clinic.
Clinical Trials
Overlake Medical Center is home to a number of clinical trials in collaboration with other first-rate institutions such as the University of Washington and the Fred Hutchinson Cancer Research Center. Many of today's most effective treatments in healthcare are based on previous study results. Because of progress made through clinical trials, many people are living longer.
Trials are designed to help determine the safety and effectiveness of new treatments, and represent new possibilities for patients facing a medical illness. Other studies are designed to improve comfort and quality-of-life for people who have been diagnosed with a disease such as cancer, heart disease or diabetes. These types of trials may study the impact of treatment or services on patients, their family members, or the healthcare providers caring for these individuals.
Complementary and Alternative Therapies
Complementary and Alternative Medicine (CAM) is a group of diverse medical and healthcare systems, practices and products that are not presently considered part of conventional medicine. CAM includes such products and practices as herbal supplements, meditation, chiropractic manipulation and acupuncture.
Complementary medicine is used together with conventional medicine. An example of a complementary therapy is using aromatherapy to help lessen a patient's discomfort following surgery.
Support
Overlake has a wealth of information to help you understand your cancer diagnosis, learn about the treatment types available and know what to expect in managing the disease. Our staff works together in attending to your emotional and social needs, along with your physical well-being. This holistic approach allows you to concentrate on healing.
Support Groups
Prostate Cancer Support Group (Bellevue)
Meetings are held on the first Wednesday of each month, from 7 - 9 p.m. at the First Presbyterian Church of Bellevue. To register, call 425.454.3082, and dial extension 3320.
General Cancer Support + Wellness Group
Meetings are held on the second and fourth Tuesday of each month, from 6:30 - 8:30 p.m. To register, or for more information call 206.709.1400.
Caregiver Support Groups
Meetings are held second and fourth Tuesday of each month, from 6:30 - 8:30 p.m. To register, or for more information call 206.709.1400.
Our Team
Because each patient is unique, so is each treatment plan, taking into consideration your health, your lifestyle and your personal and family needs. Overlake's Prostate Cancer Program is led by Program Director Thomas Takayama, MD, and Radiation Oncology Medical Director William Brent Reece, MD.
Using a team approach, Overlake brings together urologists, radiation oncologists, medical oncologists and nurses to collaborate and develop a treatment plan to achieve the best-possible outcome for you. Weekly case conferences allow the team to review each prostate cancer patient's care and progress. And a wide range of support services are available to complement your treatment plan. These include:
Oncology Social Workers as Patient Navigators

Our oncology social workers provide you with the support you need and can connect you with community resources. Email the team at: oncologysocialwork@overlakehospital.org

Outpatient Rehabilitation Services

Overlake's Outpatient Rehabilitation Clinic can provide follow-up physical therapy for incontinence, voiding dysfunction, pelvic pain and sexual dysfunction. A variety of treatment types are used including manual therapy, neuromuscular re-education techniques, biofeedback and behavior training.

Nutritional Consults

Private consultations are available with a registered dietitian to address dietary recommendations or nutritional concerns during and after treatment.