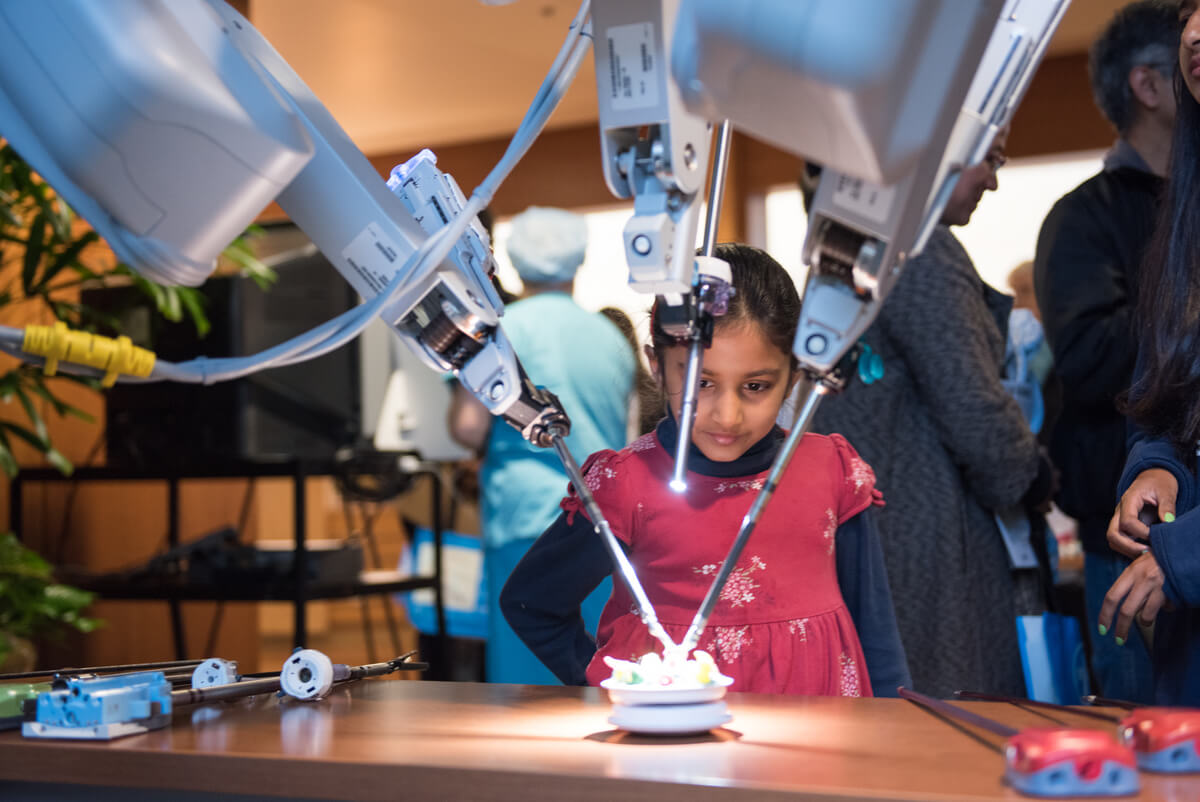 State-of-the-Art Surgery
The da Vinci® Surgical System provides Overlake surgeons with an alternative to both traditional open surgery and conventional laparoscopy, putting a surgeon's hands at the controls of a state-of-the-art robotic platform.
Robotic Surgery Overview
Robotic Surgical Services at Overlake
The da Vinci® robotic-assisted system is essentially a "surgical assistant" that consists of a console and four interactive robotic arms equipped with surgical instruments. The technology offers far greater flexibility, improved vision and increased accuracy over laparoscopic and open surgery through:
High-quality 3D images that magnify the surgical field.
Surgical instruments that increase accuracy and functionality.
Range of motion surpassing the abilities of the human hand.
Motion scaled to enable more exacting precision and eliminate tremors.
Although referred to as the "da Vinci robot," the system does not function independently. It is a highly sophisticated tool that is under the complete control of the surgeon at all times, while eliminating many of the drawbacks of laparoscopy, such as limited field of vision and restricted range of motion.
Patient Benefits
da Vinci's technological advances offer dramatic advantages to patients over traditional open surgery and laparoscopic procedures, including:
Smaller incisions
Less scarring
Less blood loss
Less pain
Fewer complications
Shorter length of hospital stay
Faster recovery time
All of this translates to a vastly improved experience for patients undergoing surgery. da Vinci considerably reduces the physical and emotional impact of surgery and allows patients to return to their normal activities more quickly, often in a matter of days.
Types of Surgery
With the da Vinci system, Overlake offers the most technologically advanced care to patients on the Eastside. Our robotic-assisted surgical program is currently being used for many types of surgeries.
da Vinci Surgeons
The following Overlake-affiliated surgeons are credentialed on the da Vinci:
In the News
Surgery for the 21st Century  |  Healthy Outlook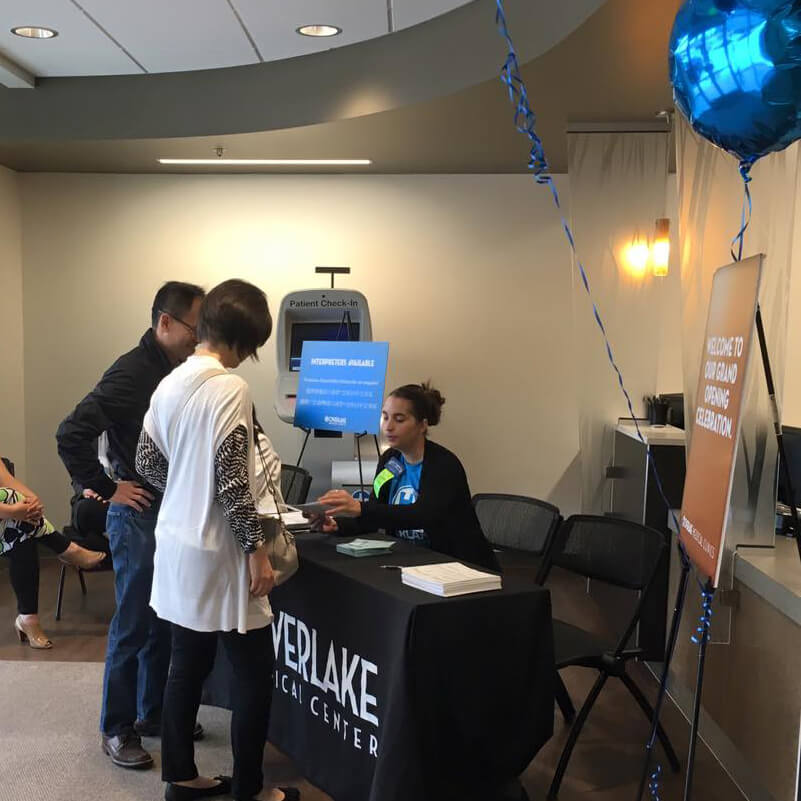 HOURS + LOCATIONS
Primary Care and Urgent Care Clinics Now in Lake Hills
The family medicine physicians at our Lake Hills Clinic — which opened in August 2016 — provide care for you and your family through every stage of life. Their broad experience in pediatrics, women's health and chronic disease management allows our providers to offer truly exceptional, patient-centered care.
The primary care clinic offers same-day appointments and is conveniently located in the heart of the Lake Hills community of Bellevue.
Hours & Location
619 156th Ave SE
Bellevue, WA 98007
Monday - Friday
7 a.m. to 5 p.m.
After Hours: 425.637.3270 — Our answering service will page the doctor on call to answer your question.