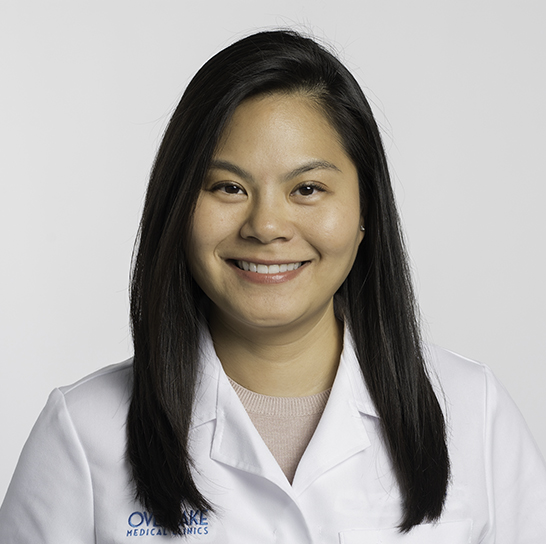 April Phantana-angkool, MD
Accepting new patients
Specializes in: Breast Surgery
Female | Speaks English, Thai
To schedule an appointment call
425.688.0212
Clinical Expertise
Services & Programs
Breast surgery

Breast surgical oncology


 
Clinical Interests
My clinical interests include treating all breast conditions ranging from benign to malignant disease in both women and men. I specialize in breast surgical oncology and offer surgical treatment options, including breast conservation surgery, nipple and skin sparing mastectomy, sentinel lymph node biopsy, and oncoplastic surgery. I utilize a multidisciplinary approach, which includes a team of physicians from medical oncology, radiation oncology, reconstructive plastic surgery, radiology, pathology and genetics. This allows us to provide individualized treatment options to address patient specific needs. I also have a focus on the evaluation and treatment of patients with hereditary breast cancer as well as those with a high-risk of developing breast cancer in the future.
Education and Training
Medical School
University of Alabama School of Medicine 
 
Internship
Residency
Fellowship
Levine Cancer Institute at Carolinas Medical Center - Breast Surgical Oncology
Honors, Achievements & Memberships
Board Certification
American Board of Surgery -

General Surgery

Memberships
Society of Surgical Oncology

American Society of Breast Surgeons

American College of Surgeons



Publications
Phantana-angkool A, Forster MR Warren YE, Livasy CA, Sobel AH, Beasley LM, Trufan SJ, Hadzikadic-Gusic L, Sarantou T, Voci AE, Sarma D, White RL Jr. Rate of radial scars by core biopsy and upgrading to malignancy or high-risk lesions before and after introduction of digital breast tomosynthesis. Breast Cancer Research and Treatment. 2019 Jan;173(1):23-29.

Phantana-angkool A, Voci AE, Warren YE, Livasy CA, Beasley LM, Robinson MM, Hadzikadic-Gusic L, Sarantou T, Forster MR, Sarma D, White RL Jr. Ductal carcinoma in situ with microinvasion on core biopsy: evaluating tumor upstaging rate, lymph node metastasis rate, and associated predictive variables. Annals of Surgical Oncology. 2019 Nov;26(12):3874-3882.