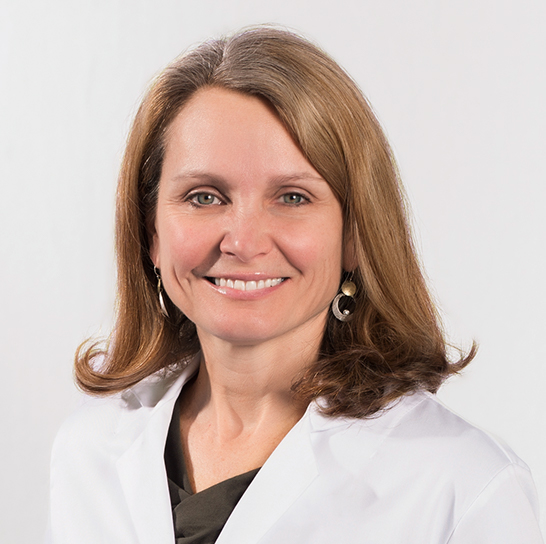 Elizabeth Miller, MD
Accepting new patients
Female | Speaks English
To schedule an appointment call
425.454.8016
Provider Overview
Dr. Elizabeth Miller has been in practice since 2001 after completing her fellowship in Female and Reconstructive Urology & Urodynamics at Duke University Medical Center. She served seven years as Clinical Instructor and Assistant Professor of Urology at the University of Washington School of Medicine, where she was instrumental in establishing the Urogynecology Clinic in the Surgery Pavilion and received the UWMC Service of Excellence Award.
She joined the Eastside Community in 2008, after deciding to pursue more clinical interests by joining her private practice group, Washington Urology and Urogynecology Associates. Dr. Miller's practice is focused on women's pelvic issues such as urinary incontinence, pelvic organ prolapse, pelvic pain and urinary tract infections. She also treats male patients with incontinence and urethral strictures, and treats men and women with urologic disease as the result of multiple sclerosis, spinal cord injury, stroke and other neurologic disease, as well as congenital anomalies of the urinary tract. 
Dr. Miller has also served as Medical Director and Head of Program Development for the Women's Continence Center at Overlake Medical Center, and is current President of Washington Urology and Urogynecology Associates in Bellevue/Kirkland/Issaquah. She help organized the Overlake Community Health Education Program on Women's Pelvic Medicine and continues to lecture regularly. She is recognized nationally as an expert on urinary incontinence and pelvic organ prolapse.
Clinical Expertise
Services + Programs
Clinical Interests
Bladder + Pelvic Floor Botox
Bladder Pain Syndromes
Bladder Reconstruction
Kidney Stones
Male Slings + Artificial Urinary Sphincters
Male Urethroplasty
Medications
Neuromodulation
Office Urethral Bulking Injections
Pelvic Floor Disorders
Pelvic Floor Muscle Rehabilitation
Pelvic Organ Prolapse
Percutaneous Tibial Nerve Stimulation
Robotic and Vaginal Approaches for the Correction of Female Pelvic Disorders
Urinary Incontinence
Urinary Tract Infections
Video Urodynamics
Practice Philosophy
Dr. Miller's patient care philosophy is to ensure all patients feel comfortable sharing their urologic concerns in a safe and caring environment. 
Education and Training
Medical School
Washington University School of Medicine, St. Louis, MO (1990-1994)
Residency
University of Washington School of Medicine, General Surgery Department (1994-1995)
University of Washington School of Medicine, Urology Department (1995-2000)
Fellowship
Duke University Medical Center, Department of Urology (2000-2001)
Honors, Achievements + Memberships
Board Certification
Female Pelvic Medicine & Reconstructive Surgery (FPMRS), 2013
American Board of Urology (ABU), 2003
Honors + Awards
Seattle Magazine Top Doctors: 2017, 2018