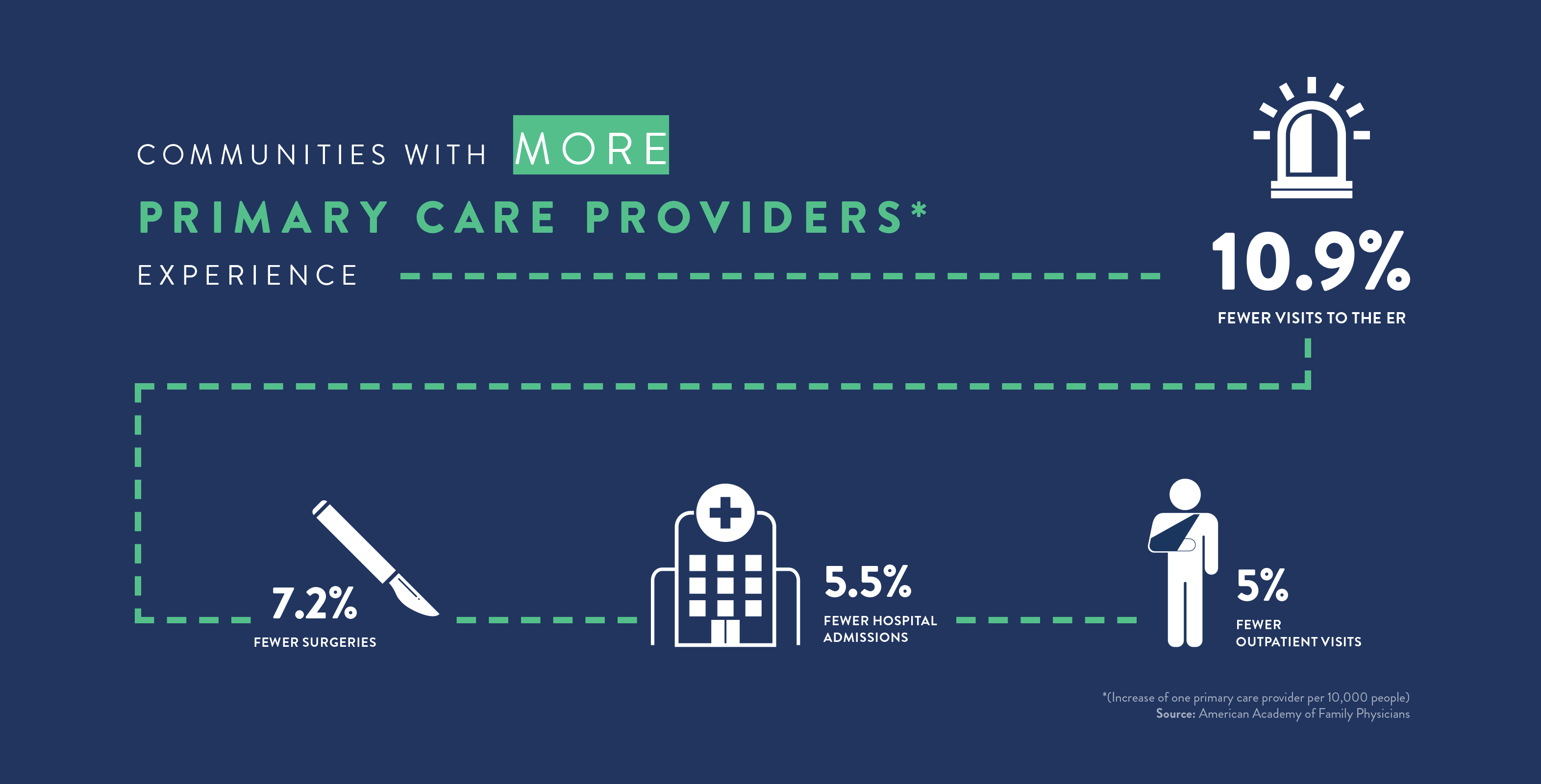 IMPROVE YOUR HEALTH WITH PREVENTIVE CARE
Studies show that having a primary care provider keeps you healthier.
Improve Your Health with Preventive Care
Regular preventive care helps you stay healthy and avoid disease and illness. By developing an ongoing relationship with a primary care provider (PCP) who knows your medical history, you can prevent medical problems or catch them early, before they get serious. In fact, research shows that people who have a PCP enjoy an overall better quality of life and are less likely to be hospitalized, visit the emergency room or need surgery.
According to a study by the American Academy of Family Physicians, communities with more primary care providers experience 10.9% fewer visits to the ER, 7.2% fewer surgeries, 5.5% fewer hospital visits and 5% fewer outpatient visits.*
*(Increase of one primary care provider per 10,000 people.)
Five Reasons You Need a Primary Care Provider
1. You have an advocate for your health who oversees and coordinates your care
2. They get to know you, which allows for better communication and trust
3. You stay current on checkups and screenings that keep you healthy and catch issues early
4. They help manage chronic conditions
5. If you need a specialist, they'll refer you to one who's right for you
Click here to learn more about primary care at Overlake.