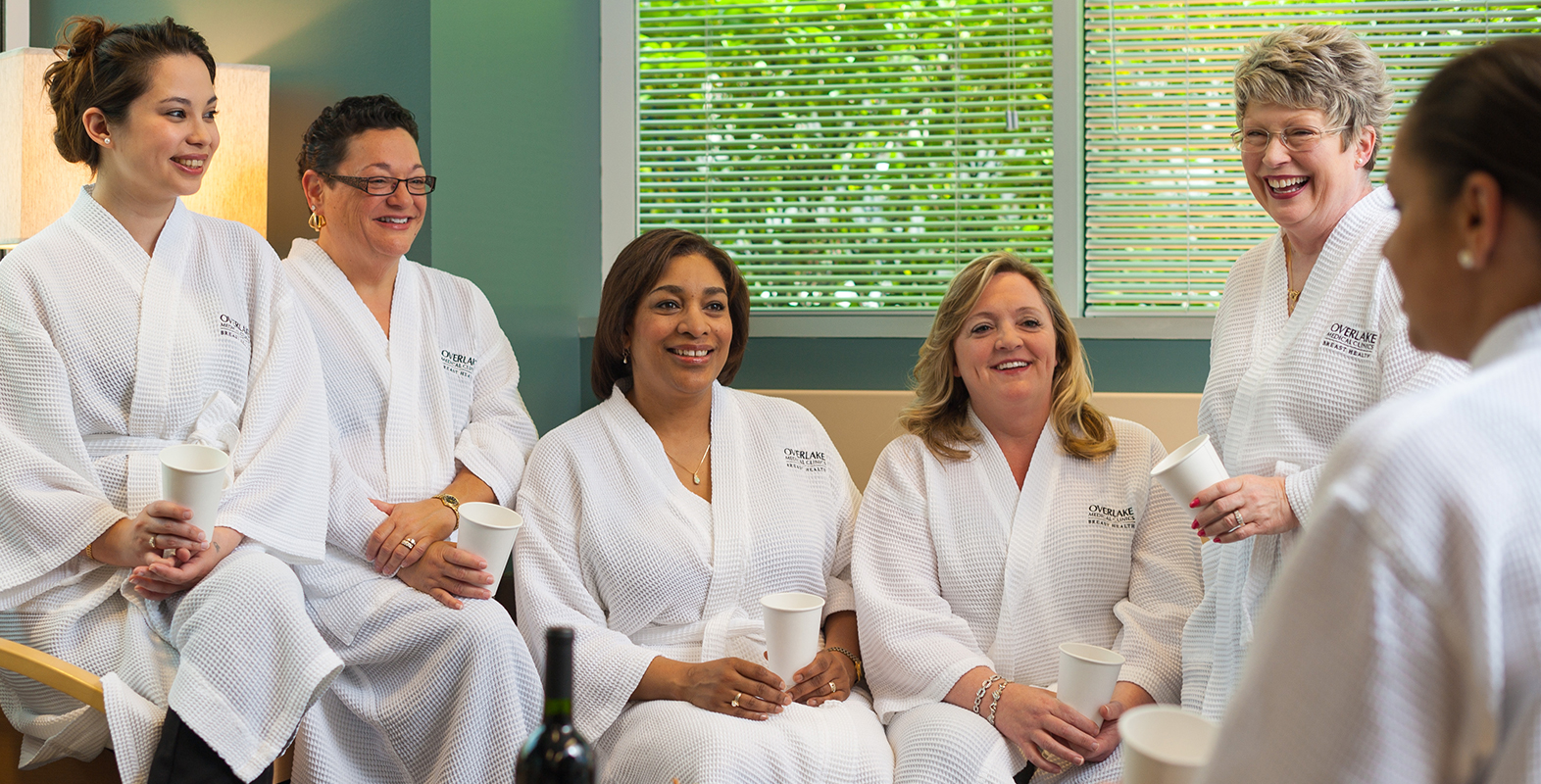 Making Breast Health a Positive Experience
An Overlake mammogram party with friends and families in a spa-like environment turns a chore into an event you can look forward to!
Overview
Most women consider annual screening mammograms an unpleasant, necessary chore.  Since early detection is critical to long term breast health, we want to make the patient experience an event to look forward to.
Each mammogram party includes a spa-like environment for a group of women (friends and family) to join together so that they may relax in fellowship; enjoy wine/cheese or tea/cookies while at the same time have their annual screening mammogram. 
To schedule your party:
Call 425.688.5985 or email mammoparty@overlakehospital.org and one of our mammography coordinators will be happy to schedule your party.
The hostess will schedule the time and location most convenient for her party. At the time of the party, the hostess will receive a gift.
The mammography coordinator will need the name and telephone number of each of the guests so that she may call and obtain the pertinent health information.
The hostess and her guests must be at least 40 years of age and have no current symptoms (no lumps, bumps, pain, etc).
Once your party is scheduled, there is nothing left to do but to arrive at the time of the party and enjoy.
The dedicated physicians and staff at the Overlake Breast Health Center want to partner with you and your physician in the early detection of breast cancer.  We look forward to hearing from you soon.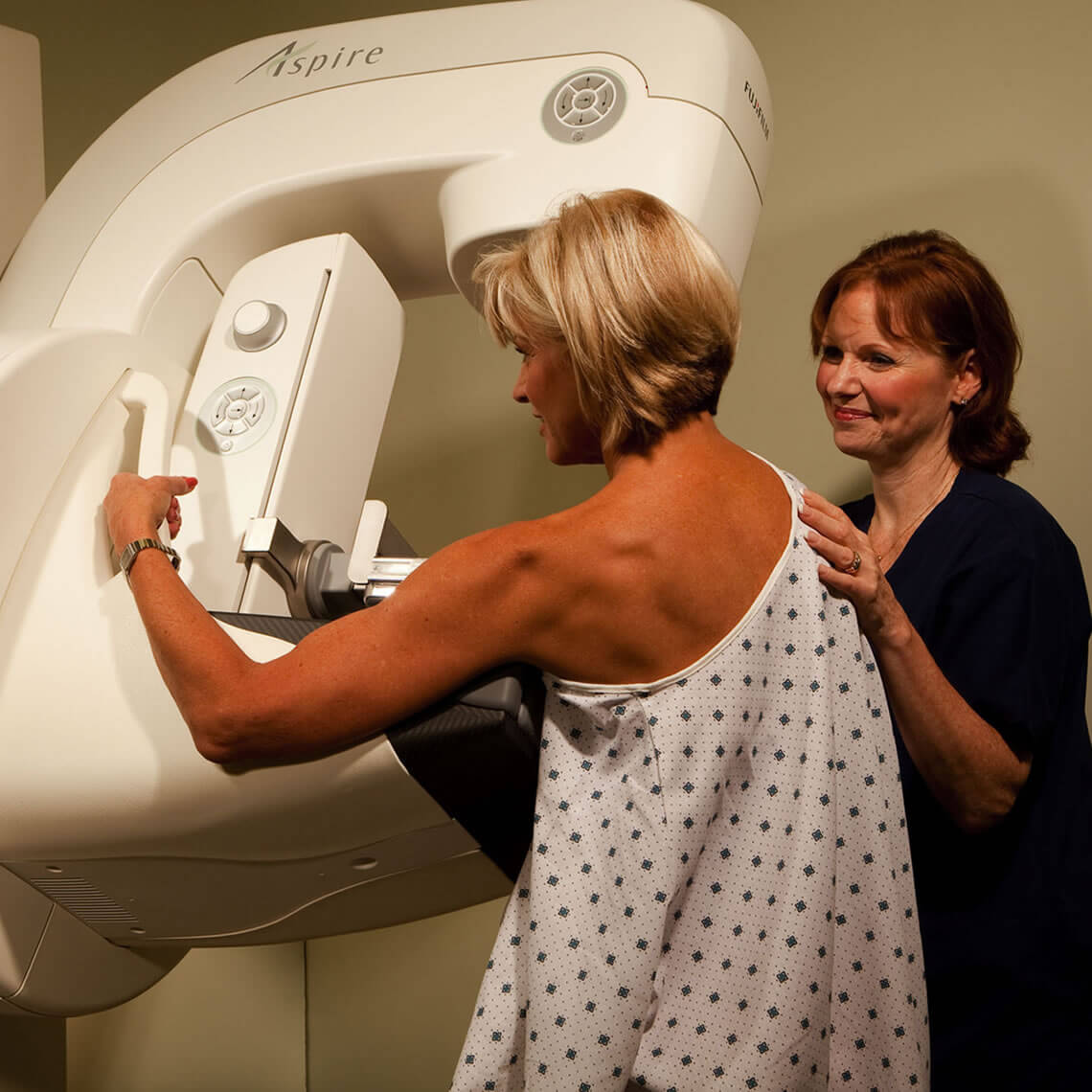 Proven to assist in early cancer detection
To ensure your peace of mind, the Overlake Breast Center has invested in the latest technology in computer-aided detection. We proudly offer the innovative MammoReader, a powerful, Intelligent Computer-aided Detection system that searches for all primary signs of breast cancer.
The MammoReader is similar to having a "second set of eyes" review your mammogram. After your mammogram is performed, a radiologist reviews your films. Then the MammoReader scans your films digitally. A computer analyzes the images for signs of breast cancer. Areas that the MammoReader identifies as suspicious are highlighted for the doctor to review.
Awards + Recognition
Breast Imaging Center of Excellence
---
The American College of Radiology (ACR) recognized Overlake's breast imaging center for earning accreditation in mammography, stereotactic breast biopsy, and breast ultrasound (including ultrasound-guided breast biopsy)
News + Media
Tour the new Overlake Cancer Center
September 13, 2017