Molly Stearns, Chief Development Officer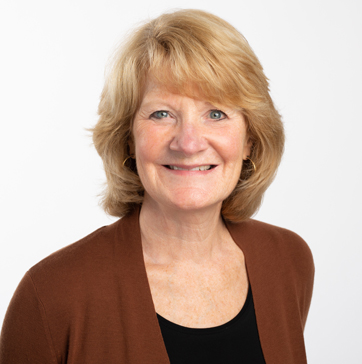 Molly Stearns joined Overlake in 2010 to lead philanthropic development for the hospital and help sustain and grow funding to support the only nonprofit, non-tax-supported hospital on the Eastside. Stearns came to Overlake from the Seattle Foundation, where she was instrumental in developing the organization into one of the nation's largest  community foundations. Stearns has more than 25 years of experience in philanthropy and fundraising. Before that, she worked in public affairs for Standard Oil and as a fundraising consultant for nonprofit organizations.
Stearns holds a B.A. in Political Science from Tufts University and an M.A. from the University of Chicago's School of Social Science Administration. Stearns is active in many community organizations including the YMCA of Greater Seattle Association Board, the Metropolitan Seattle Chamber of Commerce Board and Executive Committee and the Downtown Bellevue Rotary Club.