80 Overlake Medical Center Providers on Seattle Met Magazine's Top Doctors 2017 List
Bellevue, Wash. – (July 31, 2017) – Eighty Overlake Medical Center physicians, physician assistants, and nurse practitioners have received "Top Doctors 2017" recognition by Seattle Met Magazine. The publication's 12th annual list, excerpted in the August 2017 issue covers more than 100 specialties.   
Seattle Met's annual list includes a total of 791 providers. Overlake Medical Center providers are honored in a wide variety of fields ranging from emergency and trauma services to cardiology, oncology, neurosciences, and pulmonary medicine. With the highest circulation of any local magazine, more than 280,000 consumers are expected to see the Seattle Met list, according to the magazine. "We are proud to have such an extensive list of providers, all experts in their field, who are receiving this recognition from colleagues," said Overlake Chief Medical Officer David Knoepfler, MD. "Our providers are wholly committed to our patients and delivering the highest level of compassionate and high quality care to Eastside residents."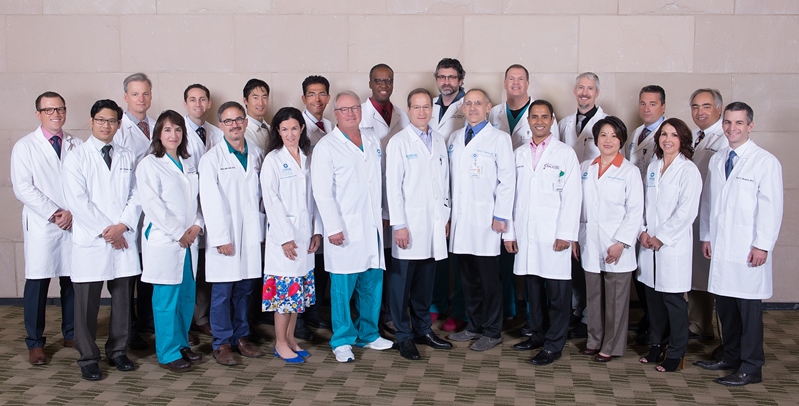 Seattle Met partnered with the Professional Research Services survey company to poll health care practitioners licensed by the Washington State Department of Health (DOH) in King, Snohomish, Kitsap, and Pierce Counties, asking, "If you or a loved one needed care, whom would you choose?" Voters nominated their most esteemed peers based on years of experience, competency, rapport with patients, patient satisfaction and compliance with care recommendations, and ability to work effectively with colleagues across specialties to deliver the best patient care. The top vote recipients were vetted with the DOH to ensure good standing before inclusion on the Seattle Met list.
Providers Employed by Overlake Medical Center
Radha Agrawal
Thomas M Amidon
Ronnier J. Aviles
Goldy Bansal
Robert S. Binford
Frank S. Bishop
Abhineet Chowdhary
James R. Copeland
Richard B. Clarfeld
Joseph Doucette
Mitra Ehsan
Mary M. Farnham
Daniel P. Fosmire
Todd D. Freudenberger
Kristi M. Harrington
Peter A. Hashisaki
Kelan R. Koenig
Peter R. Kures
Edward E. Leonard II
Amy Markezich
Marie Mercado
David W. Nelson
Overlake Medical Center Medical Staff Providers
Deepa G. Abraham
Jason G. Attaman
Michelle Benoit
Oliver R. Biggers
Scott T. Bonvallet
Christopher R. Boone
James T. Bruckner
Raj C. Butani
Thomas D. Chi
Gary P. Chimes
Sung W. Cho
Michael J. Corsilles
William B. Crenshaw
Antony S. Egnal
Adel G. El-Ghazzawy
Jill Enright
Brian L. Ferris
Allen J. Geltzer
Kathleen D. Gibson
Scott J. Haugen
Hyun J. Hong
Jonah B. Hulst
Garrett S. Hyman
Jennifer J. Lee
Thomas D. Lenart
Jason H. Kettler
Helen H. Kim
Thomas A. Knipe
Howard A. Krouse
Alice L. Kuntz
Christine M. Leafdale
Samson Lee
Grant R. Lohse
Peter R. Mandt
Silas T. Marshall
George G. Min
Renee C. Minjarez
Marc R. Mitchell
Tyler J. Nathe
Pamela J. Paley
Ashit C. Patel
Hubert H. Pham
Harold W. Prow
Steven S. Ratcliffe
Timothy S. Reinke
James M. Ridgway
Matthew J. Robon
Timothy P. Schweitzer
Chirag A. Shah
Daniel R. Seely
Eric R. Shipley
Randip Singh
Erik H. Suh
Anh Q. Truong
Kimberly A. Van Groos
Dan S. Veljovich
Michele B. Yingling
Roger S. Zundel