Caitlin Hillary Moulding, Chief Strategy Officer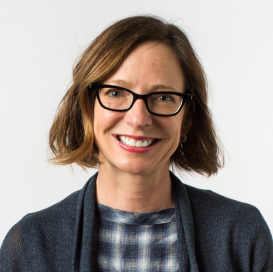 Caitlin Hillary Moulding joined Overlake Medical Center in May 2003. She is responsible for strategic planning, business development, marketing, public relations, community outreach and government affairs. She has been instrumental in the development and geographic expansion of Overlake Medical Clinics. Hillary Moulding has served on the boards of Downtown Bellevue Association and Lifewire (formerly Eastside Domestic Violence Program). Hillary Moulding is currently a member of the Washington State Hospital Association Public Policy Committee.
Prior to joining Overlake, Hillary Moulding served as a senior consultant at ECG Management Consultants in Seattle and Goodroe Healthcare Solutions in Atlanta. She has more than 16 years of health care experience.
Hillary Moulding has a master's degree in business administration and a master's in public health, both from Emory University in Atlanta, Georgia.