Check Out Our Progress!
It's an exciting time for Overlake as we transform our campus to expand and improve healthcare services for our community.
Access to our emergency room (ER) and hospital campus has changed. There no longer  is access to or our ER or main hospital campus from NE 10th Street. All patients will access the ER from 116th Avenue NE. Once on campus, follow signs to the P1 level of the South Tower, where Overlake staff will provide guidance for simple directions to the ER check-in desk.
See the map below showing the main entry points onto our hospital campus and the rendering showing the new ER vehicle entrance.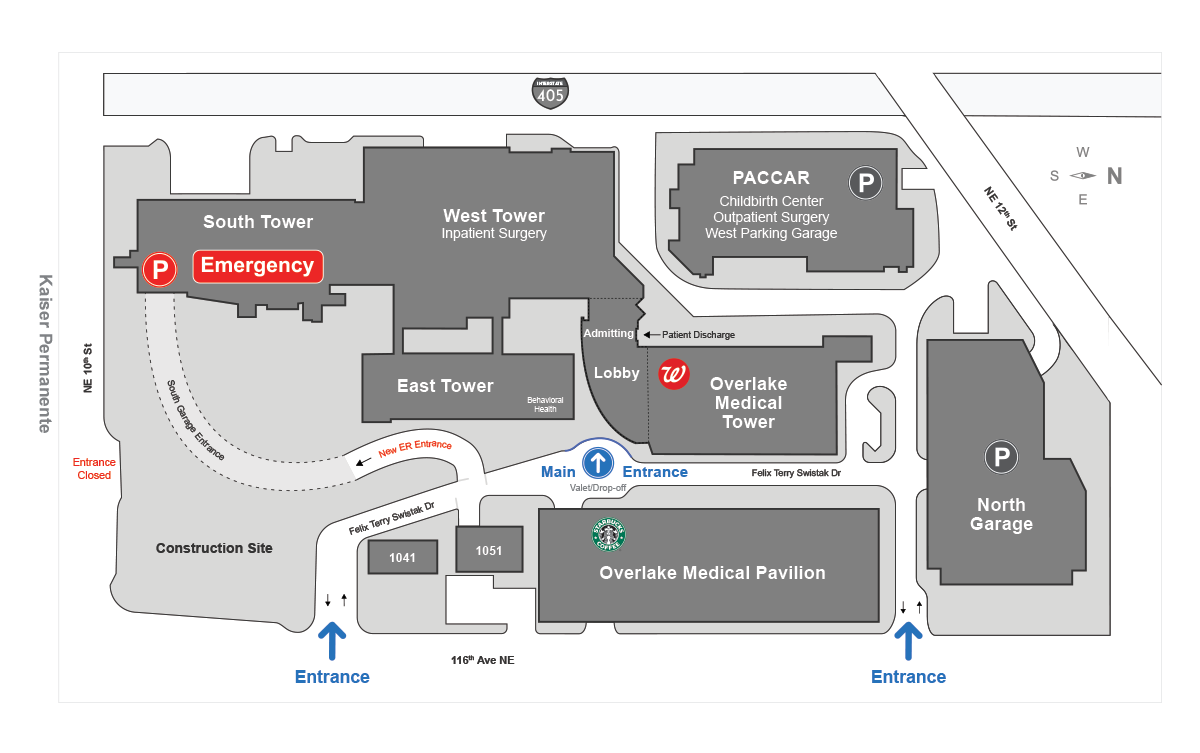 Find out more about Project FutureCare.