Overlake Network Exchange (ONE)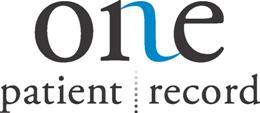 It is essential to connect Overlake healthcare providers across disparate care locations, both acute care and ambulatory, and enable the seamless exchange of health information. The end result is improved care coordination and collaboration across a community for patient-centric care with 360° view of patient's health. In order to achieve this, Overlake has several health information sharing solutions available to meet your clinics needs.
We are pleased to help the physician community get connected with Epic, Overlake's electronic health record (EHR). Overlake is implementing a Health Information Exchange (HIE) that is available for use by all Overlake community providers, as well as their clinical and administrative staff. There are several different HIE options available to you and your clinic.  We will help find the HIE solution most useful to your practice and will help streamline the process for you to get started with the HIE, making the transition go as smoothly as possible.
Please note that access to EpicLink or ProAccess will require completion of the standard Overlake System Access Agreement.
How It Works
Overlake Medical Center has the ability to share health information in a secure manner. We can distribute and exchange various types of health information – including orders, results, transcribed reports, problems, medications, allergies and demographic data – across acute and ambulatory care settings.
This technology has the ability to connect hospital systems to any EHR, hospital or ancillary system to help Overlake physician community. The Overlake Network Exchange's goals are to:
Improve the quality of care, patient safety and health care efficiency.
Improve care coordination and collaboration within the Overlake community of caring.
Integrate patient care services at all levels of delivery.
Comply with regulatory and accreditation agency reporting requirements.
Assist Overlake and community physicians in effectively delivering care and in the collection, storage, retrieval, and protection of patient care and related information.
Enable Overlake community to achieve meaningful use as quickly and cost effectively as possible.
Results and Report Types Available
Overlake's HIE solutions have the ability to share the following types of results and report types:
Patient Demographics
Laboratory: includes general lab, microbiology, blood bank, and pathology results and reports
Radiology Reports: includes mammography and cardiology reports
Other transcribed reports:  ED notes, Op notes, History & Physicals, Discharge summaries, etc.
For questions about HIE or ONE, please email: one@overlakehospital.org.
Overlake Epic Link
EpicLink is a web-based portal that provides community practice staff access to real-time patient information, so community providers can access patients' clinical data and communicate with Overlake to provide quality patient care.  Read more >
PDF Delivery
PDF Delivery is the delivery of fax-type data results to a designated network folder. It is best for practices wanting to remain on paper or practices wanting to attach results electronically to their exiting EHR patient chart. Read more >
EHR Integration
EHR Integration is a direct interface from the HIE to the practice's EHR. It is best for practices with an EHR and those who would like to integrate patient care data directly into the EHR without going to any other system or application to pull results. Read more >
ProAccess
Provides a web-based solution where users can retrieve and search for patient data from visits to Overlake Medical Center. It is best for practices with a Longitudinal record and use of bi-directional sharing of patient information with the community (CCD exchange). Read more >