"I'm a retired nurse so I'm comfortable with hospitals. My daughter isn't. That's why we needed to get a plan in place, and I made an appointment with the palliative care team," said Kay Miller, 85 of Bellevue.
One of the most important things is my life is my relationship with my daughter, Beth. We talk on the phone and get together regularly. One day, we were talking about what she will do when something happens to me. She was having trouble figuring out how she would handle an emergency with me as I get older.
I have experienced serious illnesses as a nurse, caretaker and as a patient. After experiencing what my husband went through with pancreatic cancer, I felt a real need to have a plan for myself and my daughter. My quality of life is what is most important to me, and my wish is to age at home.
I saw Dr. [Atul] Gawande on "Book TV," where he spoke about his book Being Mortal and talked about palliative care. This got me thinking about how I could use it. I had also seen flyers about Overlake palliative care in an Overlake clinic. This led me to making an appointment with Overlake's Palliative Care Services.
My appointment was with Dr. Jane Yeh, and Beth and I went in together. Dr. Yeh was a great listener, and we gave her the information she needed to help us put together a plan. It was very helpful and reassuring for my daughter to have all the information and instructions in place when an emergency comes up. It gives me peace of mind, too.
My first interaction with Overlake was when I volunteered when I first moved to the area in the 70s. Subsequent experiences at Overlake have been when I had a knee replacement in 2004, then I had breast cancer and two mastectomies in 2009. In 2012, I was diagnosed with Atrial fibrillation [a heart arrhythmia], which is managed with medications. I see Denise [LeDoux] and Dr. [Joseph] Doucette at Overlake Cardiology. Dr. [Chailin] Wey, my primary care doctor, has guided me through a lot of medical issues; she is a fabulous internist.
I have been very happy with the care I've received throughout the years at Overlake; that's why I was confident in receiving palliative care services, which I praise. It has really served my family well.
Palliative Care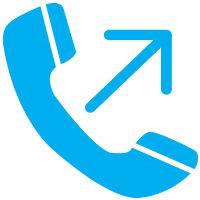 425.635.6393