Primary care is the starting point to a lifetime of good health. Our primary care providers look at your overall health to help you prevent medical problems or catch them early, before they get serious. Based on your family history and individual lifestyle, your primary care provider will put together a preventive care plan to keep you healthy. This is also helps establish a baseline in case a medical issue develops.
Wellness Visit
Scheduling regular, preventive care is vital to maintaining your overall health. Routine exams aren't just about checking your blood pressure and weight. Your provider will ask about your eating and exercise habits and emotional well-being, including work and family stress that might adversely affect your health.
During your appointment, your provider may ask you to fill out a health risk assessment. Your answers will help you and your provider make the most out of your visit.
At your visit, you can expect to:
Measure your height and weight.

Check your blood pressure.

Ensure your immunizations are up-to-date.

Review or update your medical and family history.

Review your current medication list and dosage.

Discuss visits with other providers you see.

Get advice to help you prevent disease, improve your health and stay well.
Same-Day Appointments
Overlake Clinics offer same-day appointments conveniently located in neighborhoods throughout the Eastside. Please call ahead as early as possible to alert our clinic staff that you need to see a healthcare provider today. Our clinics are also connected to Overlake's emergency services, outpatient imaging, lab and affiliated specialist physicians, offering patients a full spectrum of medical services.
Treatment for urgent, non-life-threatening health concerns is available at our urgent care locations. If you are experiencing a life-threatening emergency, call 9-1-1 or go to the nearest hospital emergency room immediately.
Overlake Clinics - Main Line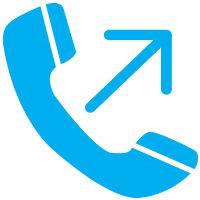 425.688.6600
Bellevue - Downtown: 425.635.6350
Bellevue - Lake Hills: 425.637.3270
Bellevue – Hospital Campus: 425.289.3100
Issaquah: 425.688.5488
Kirkland: 425.635.6470
Newcastle: 425.635.3010
Redmond: 425.635.6430
Sammamish: 425.635.3070
NEED URGENT CARE?