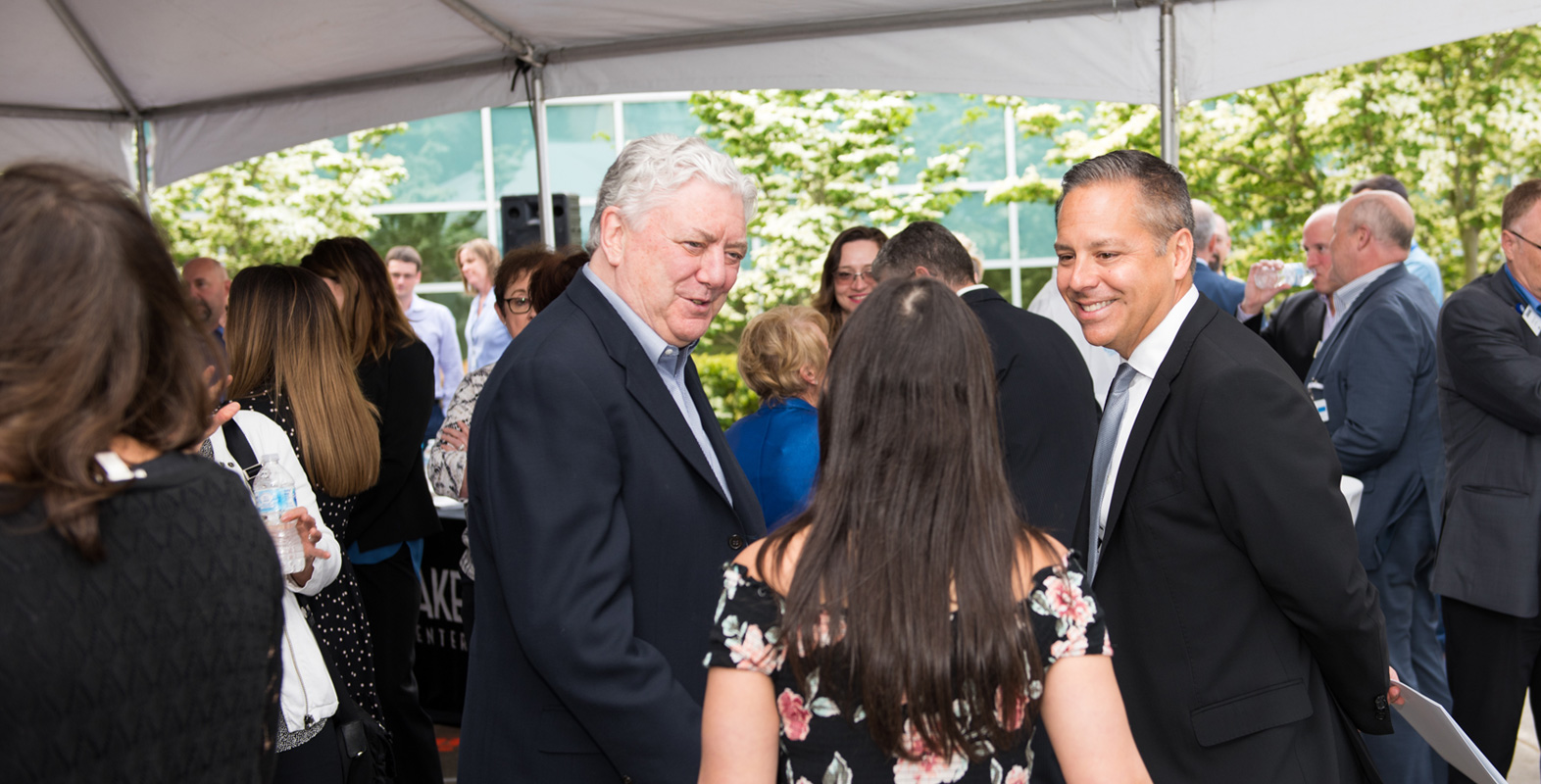 Sponsorship Requests
Overlake Medical Center and Clinics is pleased to partner with organizations working to support the needs in our Eastside community that are consistent with our mission, compassionate care for every life we touch, making our community a healthy, safe and enjoyable place to live.
We frequently participate in corporate sponsorships or community events. While we would like to take advantage of every opportunity to lend support to those around us, we receive a large number of requests for sponsorship and must carefully allocate our limited resources to best meet the needs of the organization.
Types of sponsorships we support    
Sponsorship proposals are based on several criteria that have been developed to ensure we establish sponsorship relationships that benefit our community.
We use the following criteria to evaluate requests for participation in all corporate programs. Proposals are evaluated for:
Organizations must have valid 501(c)(3) tax status or a non-profit civic organization focused on providing community benefit.
Organizations must fall within our Eastside service area (cities include: Bellevue, Issaquah, Kirkland, Newcastle, North Bend, Redmond, Sammamish and Snoqualmie.)
Align with the purpose of healthcare and wellness.
Build upon the positive Overlake Medical Center brand.
Leverage Overlake Medical Center expertise and resources.
*Requests for civic organization involvement, walks, runs and races must have an identified Overlake Medical Center and Clinics employee connection.
Overlake Medical Center will NOT provide funding for:
Events outside the Overlake Medical Center and Clinics service area.
Donations or support to general appeal campaigns, endowments or memorials.
Requests that benefit an individual or family.
Local sporting teams and events or travel expenses.
Religious activities for furthering religious doctrine.
General awareness campaigns.
Door prizes or raffles.
School-affiliated orchestras, bands, choirs, drama groups, yearbooks, class parties, or class/ team projects or travel.
Political candidates, activities or organizations.
Personal appeals for funding of individual medical care, insurance coverage for individuals, scholarships, tuition, educational expenses, conference registration, etc.
National conferences.
Membership fees or dues.
Pageants.
Advertising activities.
Organizations that do not comply with Overlake Medical Center's anti-discriminatory policy.
Application process and timing
Our fiscal year is July-June and we plan our community investment 12 months in advance. New entries for fiscal year 2020 (July 1, 2019) sponsorships are open now until March 1, 2019.
Online sponsorship request forms need to be submitted no less than 120 days prior to the scheduled event date to be considered. All sponsorship requests need to be submitted via the online Corporate Sponsorship Application Form to be considered.
Due to the volume of requests, applications received by phone, fax, mail, e-mail, or delivery will not be accepted or responded to.
Please Note: Submitting a request form does not guarantee your event will be sponsored. We review our requests in a multi-step process. You will be updated on the consideration within 4-6 weeks of the submission date.
Request a Sponsorhip