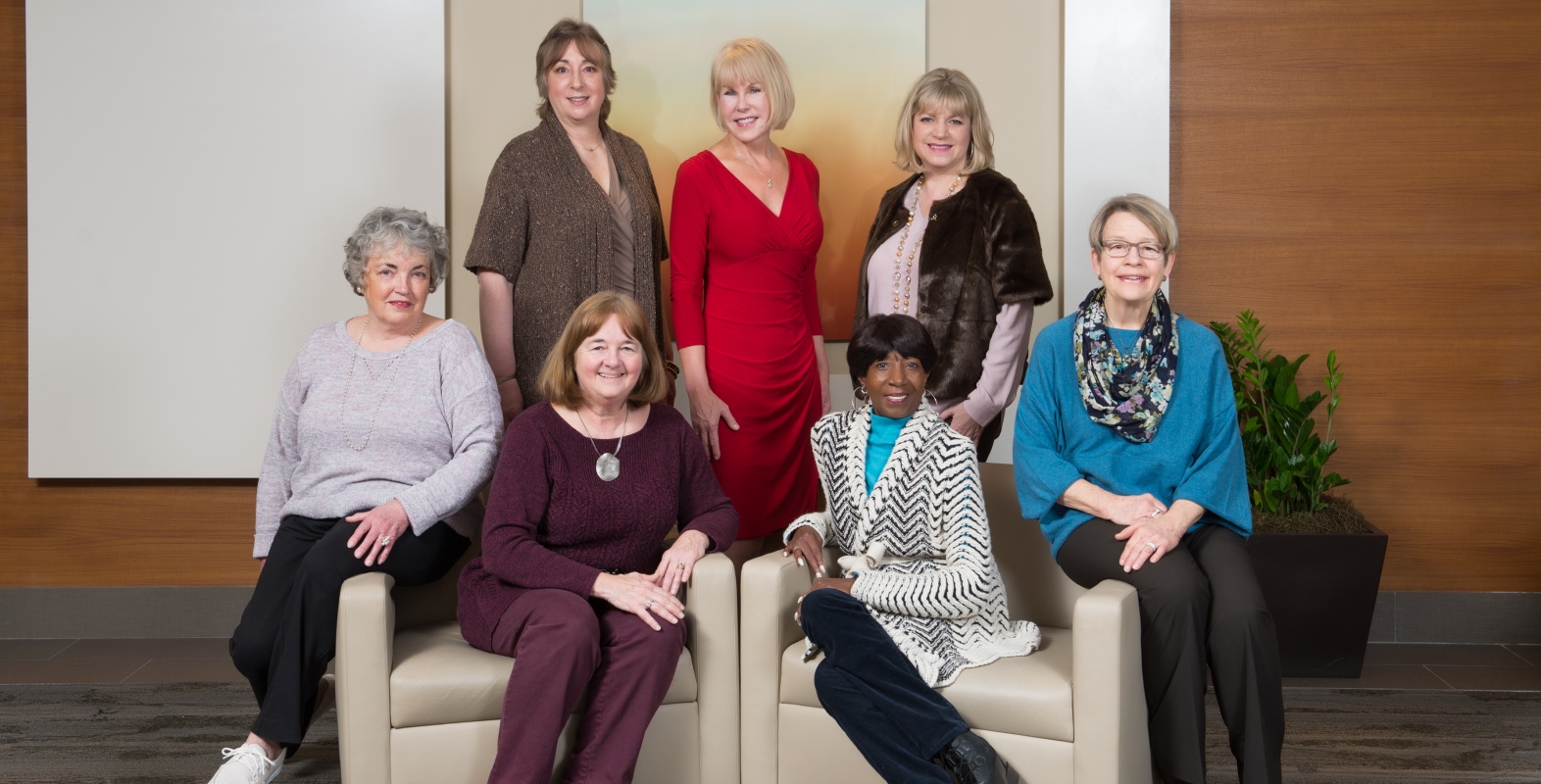 Community support for Overlake
Overview
Overlake Medical Center Auxiliaries
Auxiliary members are dedicated volunteers with a mission to support medical excellence at Overlake through community engagement and fundraising. Auxilians played a critical role in Overlake's founding, and today they continue to provide valuable support for Overlake.
The Auxiliaries host a wide variety of events and activities throughout the year to help fund and learn valuable information on cancer care, cardiac and stroke programs, health care services for seniors, neonatal intensive care and other vital programs and services.

Current Auxiliaries include:
Roger Stark Auxiliary - Cardiac and Stroke
Sonja Potter Auxiliary - Senior Services
Shirley Goodman Auxiliary - Behavioral & Mental Health Care
Elsie Barker Cancer Care Auxiliary
Jill Wikstrom Dreamcatchers - Overlake Employee hardship (application for support)
Upcoming Event
All-Auxiliary Meeting
March 20, 2020
For more information, please contact Katie Sims
Past Events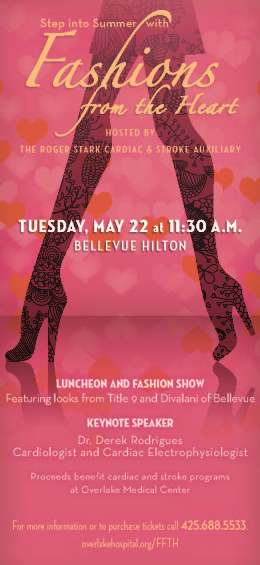 Fashions from the Heart, May 22, 2018

The popular luncheon and fashion show benefit returned, raising $15,000 to support cardiac services at Overlake. Thank you to all who attended and contributed!
Dreamcatchers Raffle raises $3,400!
Thanks to the generosity of our raffle item and raffle ticket purchasers, Dreamcatchers raised an exciting $3,400! The money will be used to further provide Employees with financial assistance when they are going through hardship.
Roger Stark Cardiac & Stroke Auxiliary: Fashions from the Heart
Thank you to all who attended our luncheon on February 28 at the Hilton Bellevue! We had more than 125 guests and raised more than $22,000 for Cardiac services at Overlake!
All Auxiliary Annual Meeting, June 2, 2016
Thanks to all who attended! We heard from Overlake CEO Mike Marsh and Shari Einfalt with Strategy, discussing Overlake's efforts to make our services and environment more culturally inclusive.
Wine, Appetizers, and Holiday Shopping, November 18, 2015
The Roger Stark Cardiac and Stroke Auxiliary hosted this fun event in Kirkland at Ivy Gift & Home at 141 Park Lane and neighboring store Essentials at 129 Park Lane. 10% of all sales were donated to Cardiac and Stroke services at Overlake Medical Center—thank you!
Dreamcatcher's Spring Fling Quilt Raffle July 2, 2015
Thank you to all who purchased raffle tickets for a gorgeous pinwheel quilt! We raised more than $2,220 for our Auxiliary which supports Overlake employees facing financial hardship.
Fashions from the Heart - May 6, 2015
Thank you to all who attended and supported the Roger Stark Cardiac and Stroke Auxiliary's 7th annual Fashion Show! We raised more than $31,000 for cardiac and stroke programs at Overlake Medical Center.
Auxiliaries Board
Mary Mott,  President
Lani Mobius, Vice President & Governance Chair, Representative to the Foundation Board
Patti Murphy, Secretary/Treasurer
Molly Stearns, Chief Development Officer, Overlake Foundation
Katie Sims, Individual Giving Officer, Overlake Foundation
Support Overlake While You Shop
Amazon Smile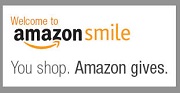 Start shopping on Amazon Smile by visiting smile.Amazon.com. Every time you shop, Amazon donates 0.5% of your purchase to Overlake!
Simply register and select Overlake as your charity. You can search for us by our name Overlake Hospital Foundation.
Make sure to always start your shopping at smile.Amazon.com
Support Overlake While You Shop
Fred Meyer Community Rewards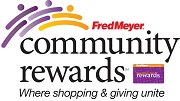 Sign up for the Community Rewards program by linking your Fred Meyer Rewards Card. Every time you shop using your Rewards Card, Fred Meyer donates to Overlake!
You can search for us by our name Overlake Medical Center Foundation or by our nonprofit number: 83892.
If you do not have a Rewards Card, they are available at the Customer Service desk of any Fred Meyer store.