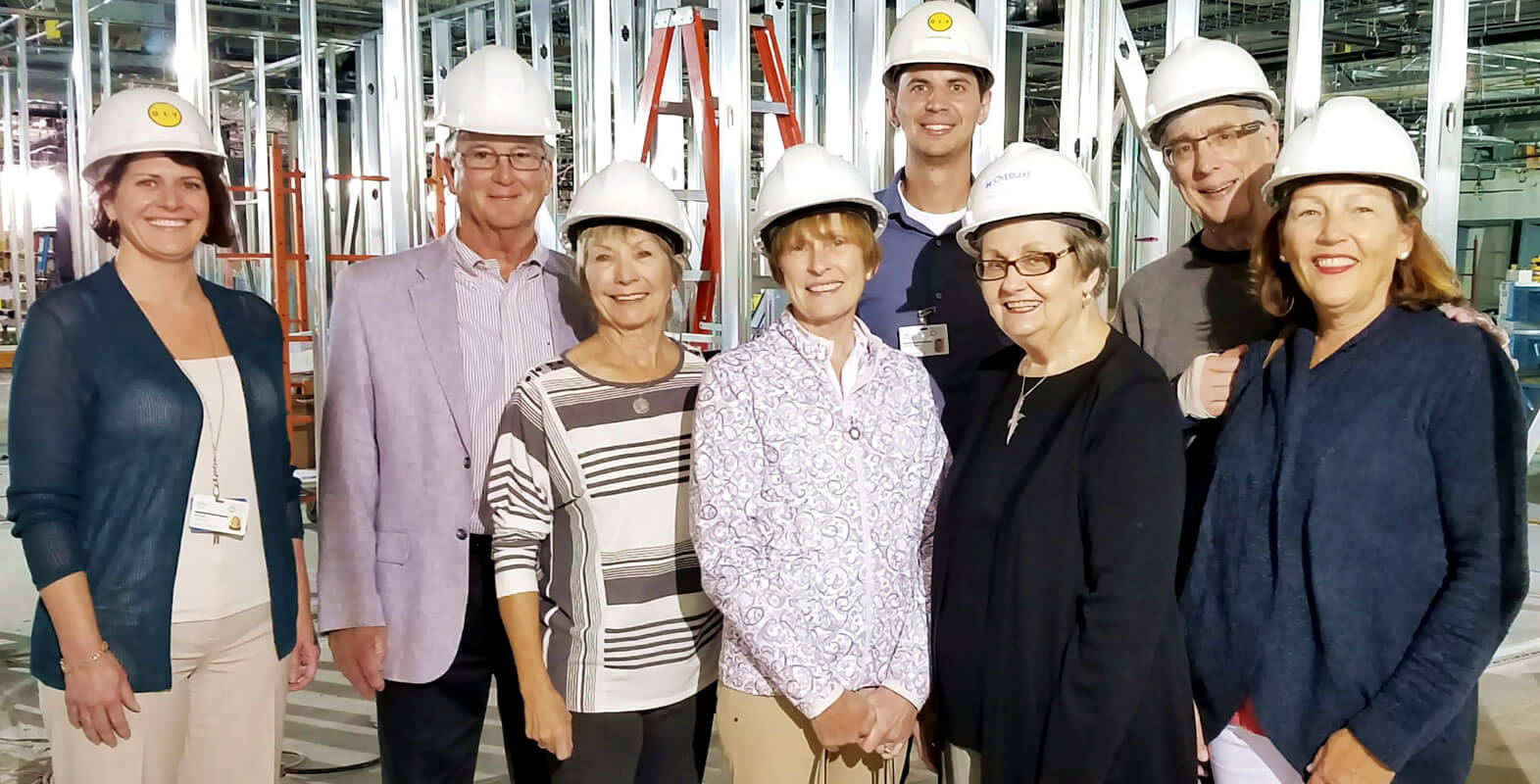 It Takes a Community
Your support is an investment in excellent care.
It Takes a Community
Excellent care begins with you
Overview
Help invest in our community's exceptional care
Overlake provides world-class medical care, combining cutting-edge technologies and a superb medical staff with a compassionate, patient-centered approach. Overlake Medical Center Foundation & Auxiliaries raise funds to support Overlake's vital programs, ensuring we meet the health and wellness needs of our growing Eastside community.
As a nonprofit hospital receiving no public tax support, Overlake relies on your gifts to provide exceptional care for our patients and families.
Opportunities to give to the Overlake community
Ensure Excellence in Patient Care
Caring for our patients and families with the latest technologies and advances; a superb medical staff; and high-quality, compassionate care. We also provide aid to patients facing financial hardships due to medical bills through our program, Charity Care. An annual fund gift to Ensuring Excellence will be applied wherever needed.
Strengthen the Heart of the Eastside
Supporting leading-edge cardiac and vascular care with pioneering trials and treatments, and creating Neurointerventional and Arrhythmia Centers of Excellence.
Enhance Women's and Infants' Services
Enhancing our exceptional services to welcome newborns and care for women and families, including a state-of-the-art Neonatal Intestive Care Unit.
Our Neuroscience Institute is growing, and you can help. Support world-class, compassionate clinical care and unparalleled research for the full range of neurological conditions.
Circle of Excellence
Overlake proudly thanks members of our new donor circle, Circle of Excellence, for their generous support of Overlake with annual gifts of $1,000 or more. These members are part of an invaluable network of donors that are dedicated to ensuring world-class medical care for our Eastside community.
Benefits
We are pleased to offer the following benefits in appreciation for your support:
Invitation to our annual Coffee and Conversations event

Semi-annual group behind-the-scenes hospital tours

Personalized tour of a specialty of your choice

Invitations to our special events

Invites to our Friends of Overlake physician presentations

Parking passes and more!
Mark Your Calendar!
Saturday, April 22, 2017
Hyatt Regency Bellevue
5:30 pm
Funds raised will benefit the Overlake Neuroscience Institute.
Click here to learn more about Bandage Ball 2017.
Related content results