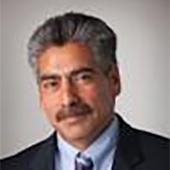 Jorge Cerda
Trustee
About Me
Jorge Cerda retired as vice president of information technology at Seattle Genetics. He has over 27 years of executive leadership experience in the areas of business growth and operations for large scale, complex information technology solutions. Recognized for optimizing organizational performance, developing business solutions, exceeding financial goals and service excellence, Cerda has been a key leader throughout his career in the healthcare industry.

Prior to joining Seattle Genetics in 2012, Cerda spent ten years at GE Healthcare in several leadership roles. Most recently he was the vice president and general manager of international operations and led GE's enterprise product portfolio into emerging international markets.

Cerda has a Bachelor of Science degree from DeVry Institute of Technology.