Welcome and thank you for your interest in volunteering at Overlake. Volunteers are a vital part of the patient and family-centered healthcare experience supporting our mission to provide compassionate care to every life we touch. Each day, our volunteers can be seen throughout the hospital, helping patients, their families and guests. 

Volunteering at Overlake offers a unique opportunity rarely found in other healthcare facilities. Volunteers provide support in a variety of settings. They are often the first and last contact for our patients, their families and visitors. Volunteer support includes greeting visitors at our information desks, working with patients in medical units, emergency services, surgery recovery, healing arts and administrative departments.
Interested in Becoming a Volunteer?
Overlake is an equal opportunity employer that strives to match qualified applicants with hospital needs. Volunteers provide service gratuitously without compensation or promise of employment.
Volunteers must meet the following requirements:
Be 18 years of age or older and have a high school diploma or GED.
Be able to make a minimum 100-hour commitment, which equals one, four-hour shift per week for approximately six to seven months.
Complete an online application.
Complete an interview, background and reference checks, and a required medical screening before volunteering.
Meet the qualification(s) of an assignment.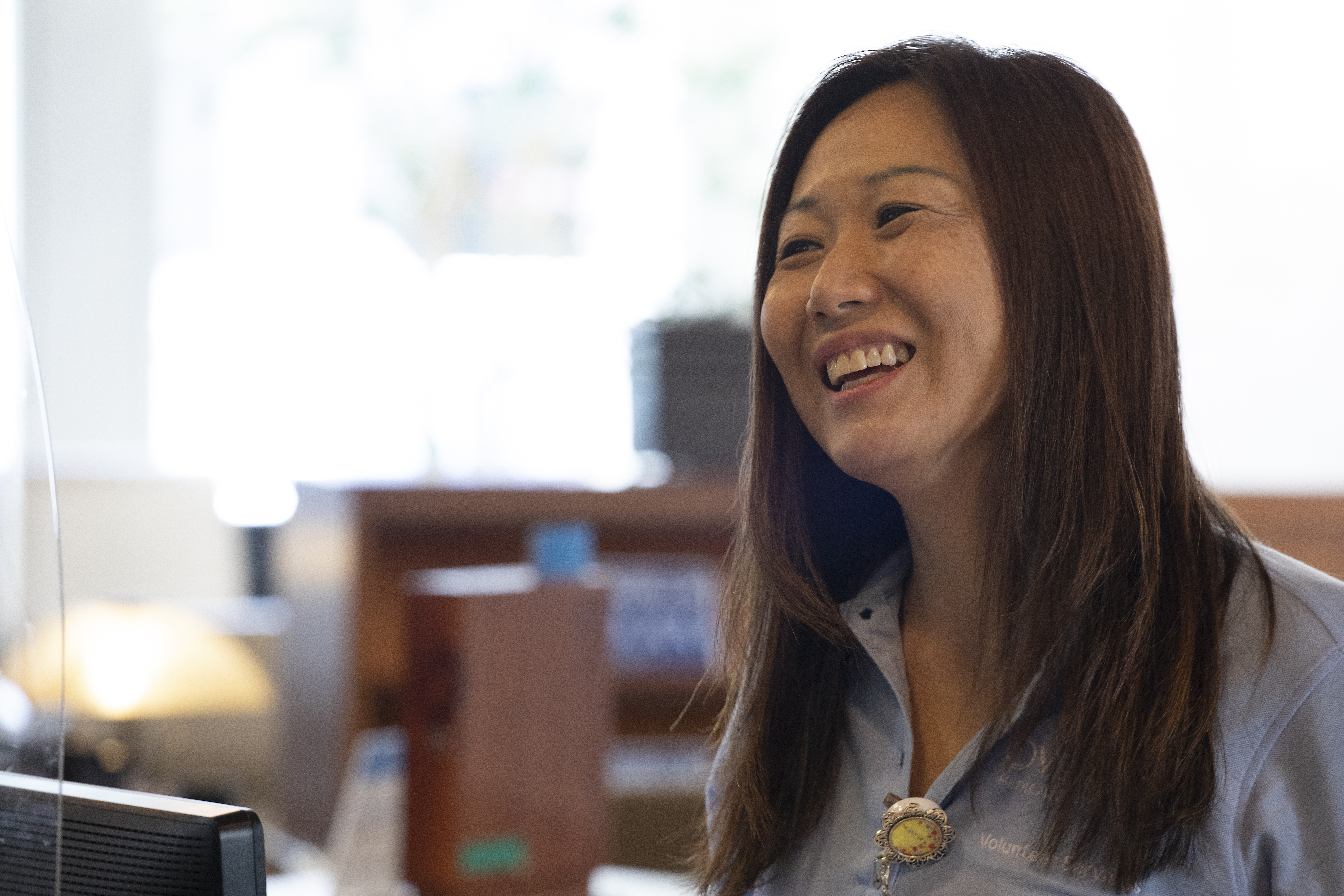 "Overlake has provided outstanding care for me and my family. I want to show my appreciation by volunteering."
Special Volunteer Programs
Summer High School Program:
Ages 16–18 years old currently enrolled in high school, and able to commit to two full four-hour shifts, twice a week for five weeks from late June to late July. 
We are no longer accepting applications for the 2023 summer high school program. We encourage you to try applying in 2024.
Annual volunteer recognition celebration.
Free meal and beverage on day of shift.
Free parking 24/7.
Free medical screening and annual flu shot.
Annual holiday celebration.
Reference for employment or service hours (at discretion of department).
Reference for college application and service hours.