Working together for your digestive health.
Are you feeling limited by how your body is reacting to certain foods? Are you experiencing unexplained pain and cramping? Is acid reflux keeping you up at night? If so, figuring out what you can do to function well throughout your day can be exhausting and frustrating.
For people dealing with digestive disorders, Overlake's Colon & Rectal Clinic provides comprehensive digestive and gastrointestinal healthcare services that include leading-edge diagnostics, endoscopic therapies and advanced, minimally-invasive surgical procedures.
Overlake's gastrointestinal providers treat abdominal pain, Celiac disease, constipation and diarrhea, colorectal health, Crohn's disease, diverticular disease, gallstones, heartburn and GERD, inflammatory bowel disease (IBD), irritable bowel syndrome (IBS), gastrointestinal (GI) cancer, ulcers, among other conditions.
Awards
Image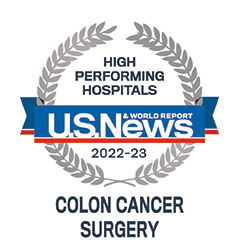 Upcoming Classes & Events