Image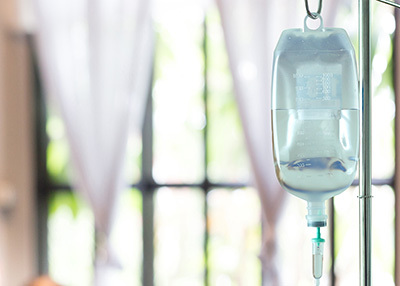 At Overlake, we understand the importance of comfortable and personalized healthcare experiences. Overlake's dedicated Infusion Suite is designed specifically for patients requiring rooms or prolonged infusion treatments. It is staffed by experienced professionals, including infusion nurses who are ranked in the top 1% in the nation for patient experience. 
 
The Infusion Suite offers a wide range of treatments, including but not limited to:
IV Antibiotics.
IV Fluids.
Prolia and Reclast.
IV Diuretics.
Vaccinations.
IV Iron Infusions.
Blood Transfusions.
IVIG and COVID-19 Monoclonal Antibodies.
Biologics.
PICC Line and Mid-line Insertion.
Port Maintenance Flushes.
ACTH Testing.
Therapeutic Phlebotomy.
An Overlake provider order is required for infusion patients. For more information, please contact us at 425-688-5700 (option 4).
Location
Overlake Infusion Suite
1035 116th Ave NE, Building 2, floor 3
Bellevue, WA 98004 
425-688-5033
Upcoming Classes & Events