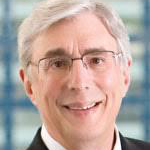 York Harris
Trustee
About Me
York Harris is a retired managing director and senior vice president from Merrill Lynch, Bank of America. He spent 35 years managing a large group whose responsibilities included high net worth financial planning and management of family investment portfolios.
In addition to serving on the Overlake Foundation board, York's philanthropy includes a family giving fund that focuses on helping organizations that are highly efficient and align with their family's values. His wife Alice previously served on the Overlake Foundation board for nine years.
York and Alice have lived in Clyde Hill for the last 33 years. They raised two daughters and most recently have welcomed a grandson.