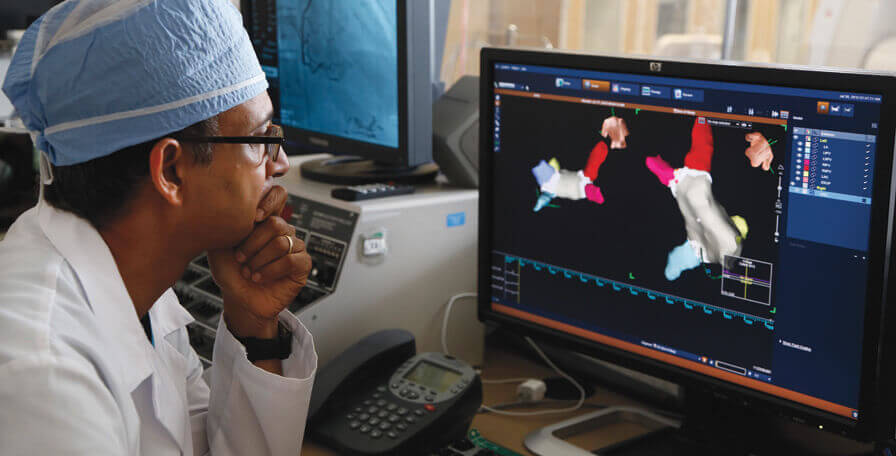 Treating Your Arrhythmia
Our heart rhythm specialists each have more than 15 years of experience and have performed more than 3,000 ablations with outstanding results.
Overview
Catheter Ablation
If your arrhythmia can't be managed by medications, your physician may recommend a minimally invasive procedure called catheter ablation to stop abnormal electrical signals in your heart and relieve your symptoms.
Puget Sound's Catheter Ablation Experts
Achieve the best outcome from your catheter ablation when you choose the Bob and Patty Edwards Arrhythmia Center at Overlake. You'll be seen by with board-certified electrophysiologists skilled at using catheter ablation to cure atrial fibrillation and other arrhythmias.
Our heart rhythm specialists each have more than 15 years of experience and have performed more than 3,000 ablations with outstanding results. With their expertise, a single catheter ablation procedure has provided complete relief of symptoms for:
Paroxysmal atrial fibrillation
Persistent atrial fibrillation
Paroxysmal supraventricular tachycardia (PSVT)/atrial flutter
Ventricular tachycardia
We take tremendous pride in our safety record, with a very low complication rate related to our procedures.
How to Prepare
Preparing for your catheter ablation
If you and your physician decide the best treatment for your arrhythmia includes catheter ablation, you'll meet with our scheduler to set a day for your procedure. You'll also schedule several tests, including a blood draw and a CT scan to assess your pulmonary vein anatomy. Plan to complete these tests at least one week before your ablation.
Arrange Transportation
Ask a friend or family member to drive you to and from the hospital. During your procedure, your loved ones may stay in our waiting area. Stanzas Café is nearby.
What to Bring to the Hospital
On the day of your procedure, please bring the following with you:
A list of your current medications, dosages and times you take them. Please leave the actual medications at home unless your health care provider tells you to bring them.
Personal hygiene items, including items such as your toothbrush and deodorant.
Medical equipment you use, such as walkers and canes, labeled with your name.
Your CPAP machine, if you use one.
Leave all valuables and jewelry at home.
Day of Your Catheter Ablation
You will need to stop eating or drinking eight hours before your scheduled procedure.
Plan to arrive at the hospital two hours before your scheduled procedure, and check in at the admitting desk on the first floor. You'll be taken to a prep room where you will change into a hospital gown, and a nurse will begin an IV in your arm. You will receive medication to help you relax and keep you asleep during your procedure.
Your procedure may last between two to four hours.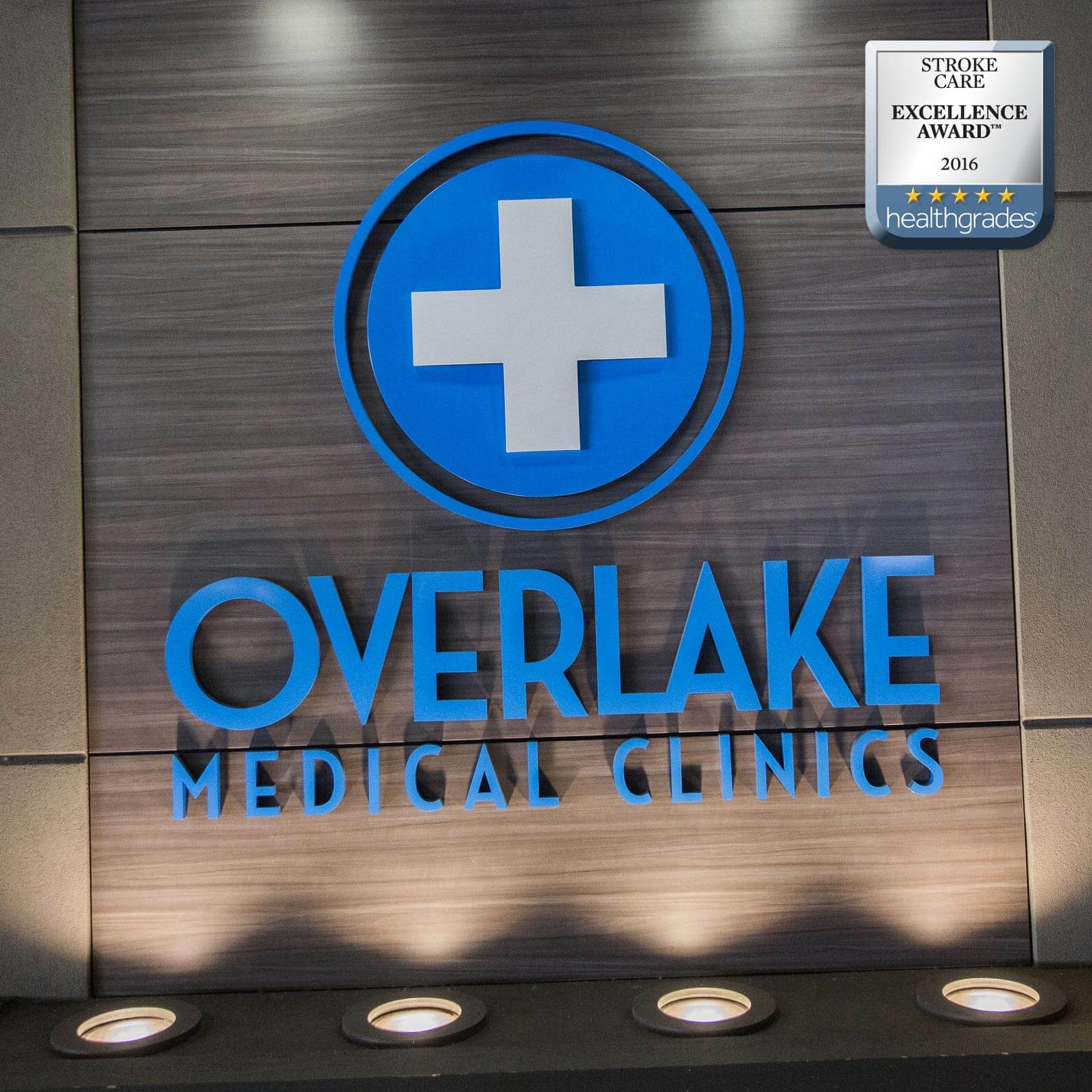 You benefit from our dedication to pioneering advanced tools and breakthrough techniques. Overlake Medical Center was the first hospital in Washington state to use a contact force sensing catheter that helps your physician more accurately control the amount of pressure applied to your heart tissue during an ablation. That means you're less likely to need a second procedure or to experience complications.
Catheter ablation is a low-risk, minimally invasive procedure. You can help your treatment go as smoothly as possible by understanding how to prepare for your procedure and recovery.
What is Catheter Ablation?
Watch Video
What to Expect After Catheter Ablation
What to Expect After Catheter Ablation
Depending on the type of ablation procedure, you may return home the same day as your procedure or you may spend the night in the hospital. When you're ready to go home, you will need a friend or family member to drive you.
You may feel very tired for several days. You also may experience minor chest discomfort or the feeling that your heart is skipping beats or beating faster. These symptoms are normal and usually go away.
Most people can return to work after one week.
When to Call Your Doctor
When to Call Your Doctor
Call your provider if you experience:
Increased bleeding, bruising or pain at the insertion site
A walnut-size or larger bruise or lump at the insertion site
Coldness, swelling or numbness near the insertion sit
Fever of more than 100°F
Shortness of breath or chest pain
Arrhythmia symptoms
Follow-Up Appointment
Follow-Up Appointment
You'll have a follow-up visit with your physician or a nurse practitioner one to two weeks after your ablation. During this visit, you will review the results of your procedure and discuss any needed medications.
Medications After Catheter Ablation
Medications After Catheter Ablation
Your heart will be in recovery for several months after your ablation. Continue taking anti-arrhythmic and blood-thinning medications until your physician says you can safely stop. You will also take a proton pump inhibitor (PPI) medication for three to four weeks to prevent irritation in your throat.