Overlake Medical Center named Best Hospital by 425 Magazine
May 03, 2022
Image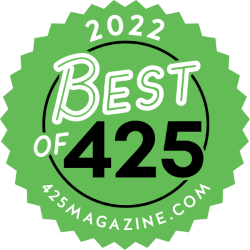 For the third consecutive year, Overlake Medical Center & Clinics has been named Best Hospital by 425 Magazine in addition to being named the Best Large Business and Best Nonprofit. In addition to these three distinctions, Overlake Clinics Ob/Gyn — Bellegrove was named the best Ob/Gyn on the Eastside.
Overlake is proud to receive these honors, which highlight the health system's enduring commitment to provide compassionate care to the Eastside community.
425 Magazine, published locally by Premier Media Group, focuses on life on the Eastside and aims to highlight resources available on the Eastside to its readers.
Every year, 425 Magazine opens polling to allow the public to cast their votes for their favorite places, people and things to do on the Eastside.