If you or someone you know may be having a stroke, call 911 now!
Stroke Symptoms
Major symptoms are easier to remember, thanks to the "BE FAST" acronym:
Balance: Trouble walking, stumbling, falling, feeling dizzy or having a spinning sensation.
Eyes: Vision loss, blurry or double vision.
Face: One side of the face is weak or numb; the face appears uneven, drooping.
Arm or leg: Weakness or numbness in the limbs, especially if just on one side of the body.
Speech: Slurred speech, trouble getting words out, speaking gibberish.
Time: During a stroke, every minute is critical to survival and recovery. Any of these symptoms could indicate a stroke is underway, so time is everything.
Image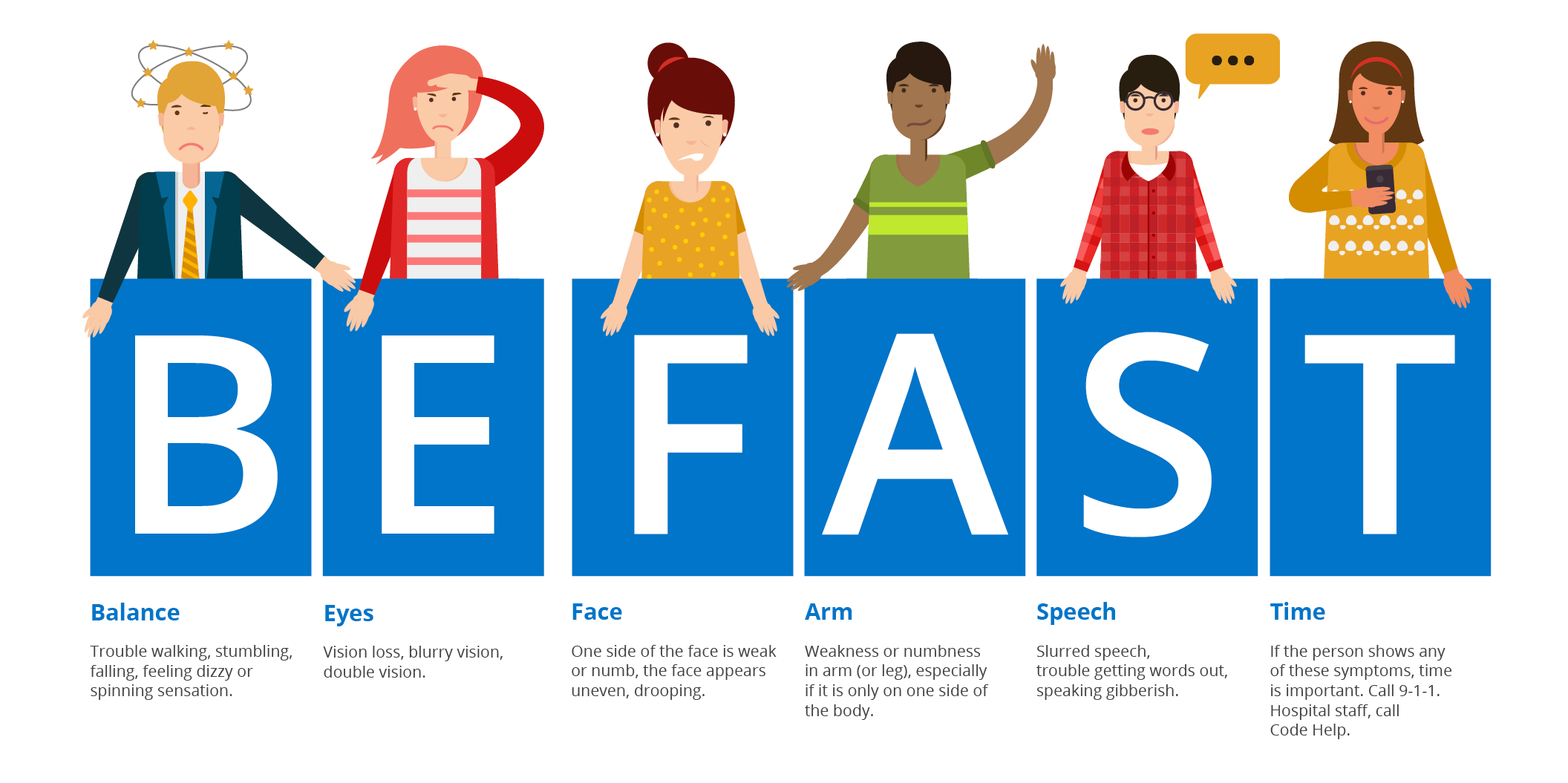 Fast Care Matters
Rapid treatment is crucial for stroke outcomes. As a nationally-certified  Thrombectomy-Capable and Primary Stroke Center, our Emergency Department exceeds nationwide standards for critical stroke care:
We administer the brain-clot-busting drug tPA 45 minutes, on average, after the patient arrives, compared to the 60-minute threshold set by the American Stroke Association and American Heart Association.
Our average time for performing mechanical thrombectomy, the minimally-invasive procedure to remove an artery clot, following the patient's arrival is faster than the Associations' 90-minute guideline.
If it may be a stroke, call 911 immediately so responders can begin treatment and get you or your loved one to the emergency room quickly.