Birth Story: Chanelle, Jessie and Jameson
December 19, 2022
Birth story submitted by the De Jesus family.
"It began as a very high-anxiety situation. I was at home and started to get a bad migraine, and I immediately called Overlake's Emergency Department. They walked me through what to do, where to park and how to get to the Emergency Room (ER). While at the ER, my water suddenly broke and I was admitted to the Overlake Childbirth Center that night.
"It was honestly a little stressful. I had prepared to go home after the ER visit—not to give birth right then and there. But, I was also comfortable at the Childbirth Center and felt kind of at home with the staff.
Image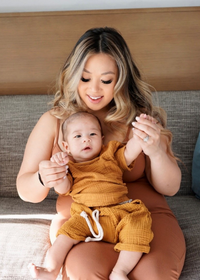 "One day later, I gave birth to my little man. He was our first baby and born two weeks early. I was so relieved there were no complications and I was only in labor for about an hour and a half. Despite the fact that it didn't go 100% as planned, there's nothing about it I would have changed.
"The Childbirth Center facilities were so nice—it almost felt like I was on vacation before giving birth. I'm definitely grateful and I have so much happiness knowing that the process wasn't as bad as I thought it would be. Once you actually go through it yourself, you realize how strong you are. You also learn how the people around you really can impact your emotions and comfort levels.
"I would recommend Overlake Childbirth Center to anyone who wants to have the most stress-free birth possible. I'm a healthcare professional myself and it was inspiring to see the staff's pride in their work and attentiveness to me and my family. The genuine care we received at Overlake made the whole process a lot easier for both me and my husband, Jessie."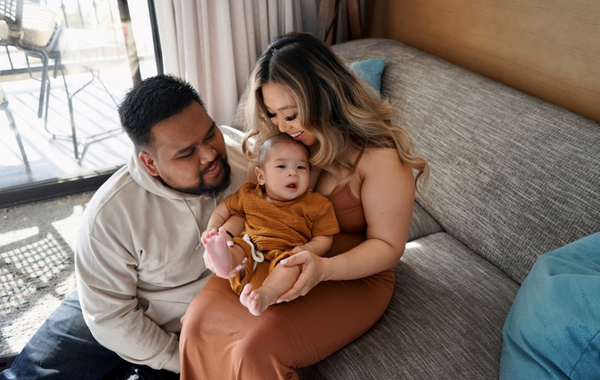 At Overlake, we know every birth is unique, and yours will be, too. Our team is here to support you throughout your entire birth experience and help you navigate the expected—and unexpected. Visit Overlake Childbirth Center to learn more.