Making the Switch: When to Consider Seeing a Geriatric Doctor
June 29, 2023
Yen-Tsun (Andy) Lai, MD, with Overlake Senior Health Clinic at Hidden Valley, discusses why seniors, 65 and older, may want to consider switching to a geriatric doctor. 
Image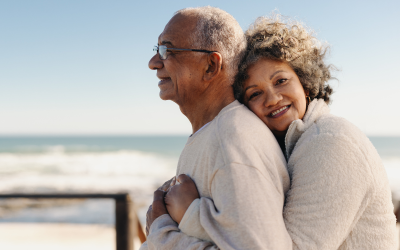 Q: At what age should you switch to a geriatric doctor?
A: A geriatric doctor specializes in caring for seniors aged 65 and older. Geriatricians not only treat everyday medical problems, they also recognize how health conditions affect seniors socially and emotionally. With their specialized training, they notice and intervene when medications could be problematic for seniors.
Q: How does a geriatrician differ from a regular physician?
A: Overlake's geriatricians have a solid understanding of the interactions between the seniors' overall function and health concerns. Our physicians understand the special needs of seniors and are trained to use a variety of tests to ensure quality and proactive healthcare.
Q: What are some of the benefits of geriatric care?
A: Overlake's Senior Health Clinic is one of the few clinics in the Puget Sound area focused exclusively on caring for senior patients. It has a multidisciplinary team composed of physicians, clinical pharmacists and geriatric nurses. The primary focus is on patients with geriatric issues such as falls, memory problems, urinary incontinence, osteoporosis and complex medical and social issues. The clinic team focuses on providing comprehensive care for its geriatric patients and promotes a coordinated team effort to improve quality of life, wellness and illness prevention for seniors on the Eastside.
Q: What can I expect at my first appointment?
A: Each patient receives an overall assessment of their physical, social and nutritional needs. New patients are scheduled for a 30-minute medication reconciliation appointment with a licensed pharmacist, followed by a 60-minute visit with the physician. The physicians then work with the patient, their family or their caregivers to provide quality care for each senior.
To learn more about managing your health and wellness as you age, visit: overlakehospital.org/services/senior-health.