Staying Healthy While You Travel Abroad
July 05, 2023
Getting sick during travel to a foreign country can be frightening. So it's best to be prepared before you leave home. Vandita Samavedi, MD, with Overlake Clinics Concierge Care, offers tips for minimizing inconvenience and distress should you become ill while traveling abroad.
Be Prepared Before You Leave
Before you travel, this checklist will help you prepare for a safe and healthy trip:
Image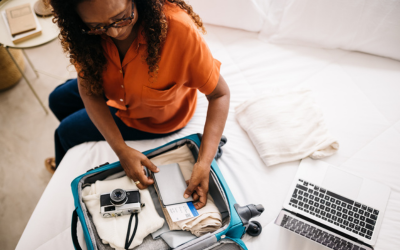 Schedule an appointment with your healthcare provider well in advance of your trip. 

Get needed vaccines for your destination.

Check insurance coverage for travel abroad, including coverage for emergency transportation back to the U.S. Medicare often doesn't provide coverage for hospital or medical costs outside the U.S. Older adults may want to contact the

AARP

for information about foreign medical care coverage with Medicare supplement plans.

Have your insurance information cards and claim forms with you.

Get a letter from your healthcare provider regarding your health history, medicines, allergies and vaccine records.

Complete the inside page of your passport with important identification and emergency contact information.

Have an ample supply of medicine, including extra in case your return home is delayed. Keep all prescription and over-the-counter medicines in original, labeled containers. Don't use pill cases or other unlabeled containers.

Check with your destination's

 

embassy

and embassies of countries that you have layovers in to make sure your medicines are legal/permitted.

Carry along the generic names of your medicines. Pharmaceutical companies overseas may use different names from those in the U.S.

As an extra precaution, pack extra eyeglasses and medicine in carry-on luggage in case checked baggage is lost.

Consider wearing a "medical alert" bracelet if you have allergies or reactions to medicines, insect bites, certain foods or other unique medical problems.

Pack a travelers' first aid kit for on-the-road emergencies. Visit the

CDC travelers website

for current travel advisories and a

complete list of what to pack

.

Discuss with your healthcare provider how you will take medicine as you cross time zones.

Pack epinephrine (such as 

EpiPen)

and antihistamines if you have severe allergies. They should always be kept within close reach. 
For more international travel advice and tips, visit the U.S. Department of State Bureau of Consular Affairs website.