Overlake Medical Center receives WSHA Community Health Leadership Silver Award for Active Senior Fair
Bellevue, Wash. – (October 16, 2017) – Overlake Medical Center received the Washington State Hospital Association's 2017 Community Health Leadership Silver Award for its annual Active Senior Fair, a free one-day educational and outreach event that has helped improve the lives of thousands of Eastside seniors.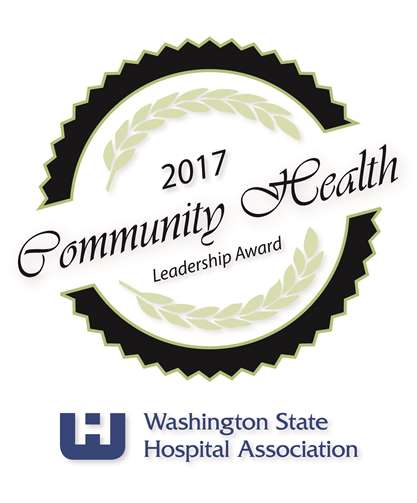 Now in its 21st year, more than 2,000 seniors and their family members attended Overlake's March, 2017 event. The 16 types of health screenings included lower-leg vascular screening, stroke-risk assessment, blood pressure, bone density, and diabetes consultation. Workshops offered with physicians and staff focused on other topics important to seniors including fall prevention and colon health. "We are committed to providing a system of care that enhances the health and wellbeing of our community, and Active Senior Fair helps us fulfill this commitment," said J. Michael Marsh, Overlake's President and CEO.
"It has been my pleasure to organize and grow this event over the past 16 years," said longtime event manager Charlene Raunio. "Our mission is to empower seniors by providing them information that allows them to confidently make health care decisions."
The association gives the Community Health Leadership Award annually to health care organizations that are serving their community's broader health needs in innovative and lasting ways. The award was presented during the association's annual meeting on Oct. 12, 2017, at the Waterfront Marriott in Seattle. More information about the award can be on the WSHA website.
"Health care is traditionally thought of in terms of hospital stays or visits to an outpatient clinic, but a major focus of health care today is community wellness," WSHA President and CEO Cassie Sauer said. "Hospitals such as Overlake Medical Center have become important community partners when it comes to proactively helping residents live healthier lives."