COVID-19 Vaccinations Begin at Overlake Medical Center
December 23, 2020
Bellevue, Wash. – Overlake Medical Center is thrilled to announce that COVID-19 vaccinations have begun at the facility. Doses of the Pfizer COVID-19 vaccine were delivered to Overlake Tuesday morning, and the first inoculation was administered Wednesday at 6:50 a.m.
"This is a special day here at Overlake," said Chief Operating Officer, Tom DeBord. "We're now able to give our staff the ultimate form of PPE: the COVID-19 vaccine. The Eastside was the first area to be impacted by COVID-19, and now we're taking the first steps in bringing an end to this pandemic."
First to receive the vaccine was critical care nurse Belinda Thomas, RN, and critical care physician Todd Freudenberger, MD. Both have spent countless hours in the ICU, caring for patients battling COVID-19.
Overlake is prepared to vaccinate more than 170 staff members today and hundreds more in the coming days.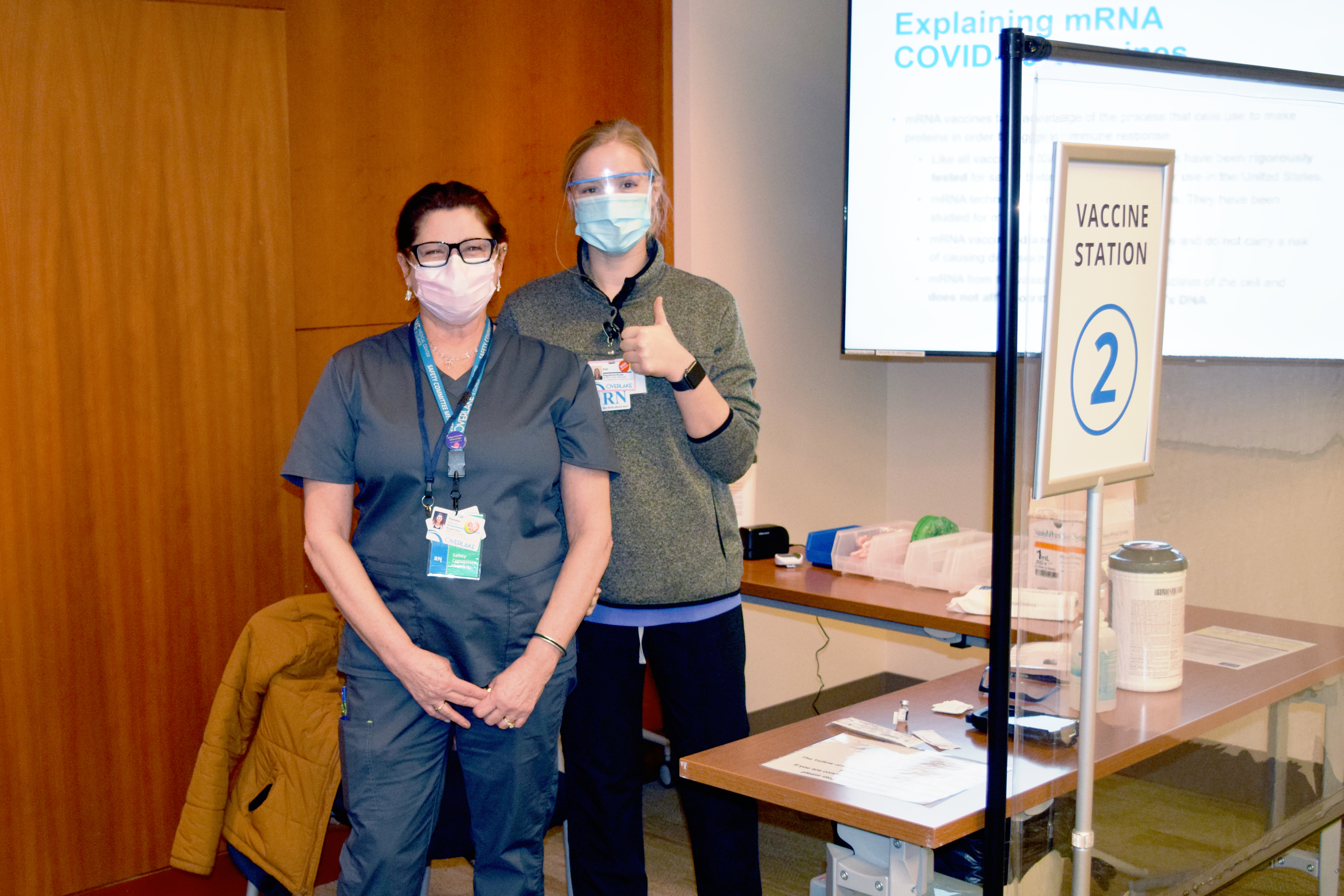 Employee Health supervisor Pam Morcom, RN and Kimberly Braddock, RN from the NICU, administered Overlake's first COVID-19.