Overlake Earns National Safe Sleep Certification
October 10, 2022
We are pleased to share that Overlake Medical Center & Clinics has earned silver level recognition from the National Safe Sleep Hospital Certification Program for its commitment to best practices and education on infant safe sleep. 
Image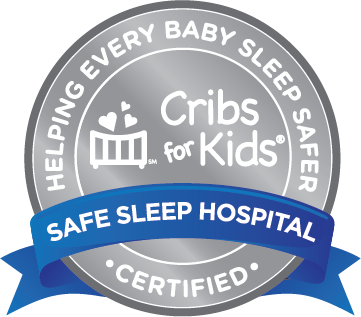 The National Safe Sleep Hospital Certification was created by Cribs for Kids, the only national infant safe sleep organization. Cribs for Kids' National Safe Sleep Hospital Certification program recognizes hospitals and hospital systems for their commitment to infant safe sleep to reduce the risk of Sudden Unexpected Infant Death (SUID), Accidental Suffocation and Strangulation in Bed (ASSB), SIDS, and unsafe sleep injuries.
 "At Overlake, our top priority is always the safety of our patients," says Julie Crews, RN, BSN, Nurse Manager of Overlake's Postpartum Unit. "This certification is testament to our care team's commitment to ensuring our youngest patients sleep safely, so they may get their best start in life."
Each year in the U.S. more than 3,500 infants suffer a sleep-related death. Providing education and modeling safe infant sleep in the hospital can have a major impact on reducing infant mortality.
For more information on the Cribs for Kids National Safe Sleep Certification program visit cribsforkids.org/hospitalcertification.