What is the difference between internal and family medicine?
Both internal medicine and family practice doctors are primary care providers. An internal medicine doctor is also known as an internist and specializes in adults. Family medicine practitioners can treat any age, and some may care for pregnant patients as well.
What is a geriatrician?
A geriatric physician specializes in taking care of seniors, 65 age and older. Geriatricians not only treat the patients' physical problems, but also recognize how health conditions affect seniors socially and emotionally. Geriatricians are able to recognize medications that can be problematic in seniors and intervene to prevent adverse reactions.
Can I be seen by an ARNP for my primary care appointments?
Yes. An ARNP is an advanced registered nurse practitioner who goes through rigorous, graduate level training and can be certified in primary care (which most are). They have full practice authority to treat patients and prescribe medication.
Is a DO the same as an MD?
A DO is a doctor of osteopathic medicine and an MD is a doctor of medicine. All DOs and MDs complete equivalent education/training, and to most patients there is no difference. DOs have additional training in osteopathic manipulative medicine and may choose to practice bone/joint/tissue manipulation to relieve dysfunctions.
Overlake Clinics - Main Line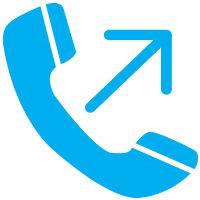 425.688.6600
Bellevue - Downtown: 425.635.6350
Bellevue - Lake Hills: 425.637.3270
Bellevue – Hospital Campus: 425.289.3100
Issaquah: 425.688.5488
Kirkland: 425.635.6470
Newcastle: 425.635.3010
Redmond: 425.635.6430
Sammamish: 425.635.3070
NEED URGENT CARE?