10 Tips to Reduce Your Risk of Falling at Home
September 01, 2023
Image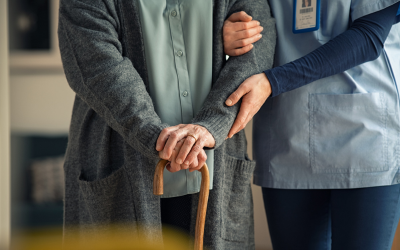 September 22 marks National Falls Prevention Awareness Day. As you age, your risk of falling becomes greater. This is because of changes in vision and balance, along with other medical and physical conditions. Most people also lose bone density as they age, so the risk of broken bones from falls is a greater concern. Luckily, you can avoid many falls just by being aware of the reasons you may fall and taking preventive action. 
Follow these ten 

safety measures at home to reduce your risk of falling as you get older:
Remove small rugs or use double-sided tape under small rugs to prevent slipping.

Keep clutter to a minimum. Remove things from walking areas that you could trip over.

Keep the temperature in your home at a comfortable level. This will keep you from becoming too dizzy from extreme cold or heat.

Keep items used often within reach, so you don't have to rely on a step stool or ladder.

Install handlebars next to toilets and bathtubs or showers.

Use nonslip mats in bathtubs and showers.

Improve the lighting in your home and outside. Use nightlights in the bedroom and hallways.

Remove electrical cords from the floor in walking areas.

Install handrails and lights on all staircases.

Don't drink liquids too close to bedtime. Getting up to go to the bathroom at night is a leading cause of falls.
Don't let falls get you down as you age. After addressing potential home hazards, consider these options to further reduce your fall risk:
Improve your balance with our FREE Seated Yoga for Balance class with live virtual instruction via Zoom.
Physical therapy can also be a viable option if you are experiencing weakness, instability or struggle to be active and independent. Therapists evaluate patients with a variety of tests and provide appropriate individualized programs and guidance. Overlake Rehabilitation Services physical therapists can evaluate and establish individualized balance programs to help you prevent falls.
For a more comprehensive fall prevention guide, visit our senior health resources page.