Cancer Screening and Early Detection
July 17, 2023
If cancer is detected early, when it's small and hasn't had the chance to spread, it is more likely to be treated successfully. At Overlake, we see it every day: Early detection saves lives. The following reflects screening guidelines for those who are at average risk for cancers. For those who have a high risk for certain cancers, including those with a family history or genetic predisposition, additional screenings may be recommended. Always discuss with your healthcare provider which screenings are right for you.
Image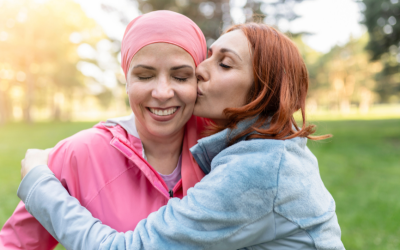 Breast cancer*
Women between the ages of 25 and 39 should be offered a clinical breast examination every one to three years.
Women 40 and older should consider having an annual mammogram in addition to an annual clinical breast examination.
If you have not started screening in your 40s, you should start having mammography no later than age 50. Screening should continue until at least age 75.
Cervical cancer**
Under 21—No screening for cervical cancer. Complete human papillomavirus (HPV) vaccine series if not already received.
Age 21 to 29—HPV testing and Pap test every three years.
Age 30 to 65—Pap test recommended every three years if tests are normal. Patients should be screened even if they report sexual abstinence.
Over 65 years—The decision to discontinue screening in average risk patients depends on the patient's prior results, life expectancy and preferences in a shared decision-making discussion.
Colorectal cancer**
Adults age 45 to 75 and of average risk for colorectal cancer should have a colonoscopy screening every 10 years.
Kidney cancer
There are no standard screening guidelines or routine tests for kidney cancer. Talk with your healthcare provider about your risk factors. If you have a family history of kidney cancer or other disorders linked with the disease, you may want to ask about genetic testing and kidney cancer screening.
Lung cancer**
Annual screenings with low-dose computed tomography (LDCT) scans for people who are:
Are age 50 to 80; and
Are current smokers or have quit in the last 15 years; and
Have a 20 pack-year history of smoking (a pack-year is one pack of cigarettes per day per year).
Prostate cancer***
Men at average risk should be screened for prostate cancer beginning at age 50, as needed.
Begin at 45 if you have a higher than average risk.
Begin at 40 if you have more than one close relative with prostate cancer before age 65.
Skin cancer
Skin exams are important for everyone. Talk with your healthcare provider about how often you need a skin exam. You may need one more often if you have an increased risk of skin cancer. You have an increased risk if you have had skin cancer before, have a family history of skin cancer, have fair skin, have had significant sun exposure, or have a weakened immune system.
* American College of Obstetricians and Gynecologists
** U.S. Preventive Services Task Force
*** National Comprehensive Cancer Network
Is genetic counseling right for you?
Somewhere between 5% and 10% of cancers are hereditary, which means they can be passed from generation to generation through genetic mutations. At Overlake Cancer Center, our team includes a board-certified genetic counselor who has special expertise in cancer genetics. The goal of genetic counseling is to figure out if a cancer in your family is hereditary, and to reduce the risk of cancer affecting you or your relatives.
To learn more, visit: overlakehospital.org/GeneticCounseling