Fall into Radiant Skin: 5 Tips for Preventing Seasonal Dryness
September 27, 2023
The autumn season may bring to mind images of oversized sweaters, scented candles and steaming cups of hot tea. While cooler temperatures can add to this cozy picture, they can also usher in a common seasonal predicament—dry skin. Don't let dry skin ruin your perfect picture of fall. Overlake dermatologist Sarah Sung, MD, shares her five tips for maintaining healthy, moisturized skin year-round:
Image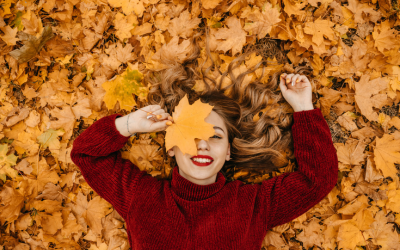 Take shorter baths or showers to help improve dry skin. Limit baths and showers to five to 10 minutes. And when you

do bathe or shower, use warm water, not hot.

Apply moisturizers immediately after bathing, showering or washing your hands. The American Academy of Dermatology recommends using a product that contains petroleum jelly or lanolin.

Don't use harsh soaps, detergents or perfumes. These tend to dry the skin. Mild moisturizing cleansers or body washes for dry skin are better.

Gently blot your skin dry. Don't rub or scratch the skin. This can aggravate the symptoms and cause infection.

Use fragrance-free soaps and laundry detergents that don't contain dyes or perfumes and that are labeled as "hypoallergenic."
When should I contact a dermatologist?
Contact a dermatologist if:
You have itching without a visible rash.

The itching and dryness are so bad you can't sleep.

You have scratched so hard that you have open cuts or sores.

Home remedies have not relieved the dryness and itching.

You have red and swollen skin that may be infected.
When you notice changes in your skin, it's important to choose an experienced dermatologist to help you achieve the best possible results. At Overlake Medical Center & Clinics, our dermatologists offer specialized care for a wide range of skin, hair and nail conditions. Learn more or schedule an appointment today.