Prostate Cancer Awareness Month: The Importance of Early Detection
September 01, 2023
September marks Prostate Cancer Awareness Month. Did you know prostate cancer is the second most common cancer among men in the United States? Located in the groin between the base of the penis and the rectum, the prostate supplies part of the seminal fluid necessary for reproduction. Prostate cancer occurs when a normal prostate cell begins growing out of control, deriving fuel from male sex hormones called androgens.
Image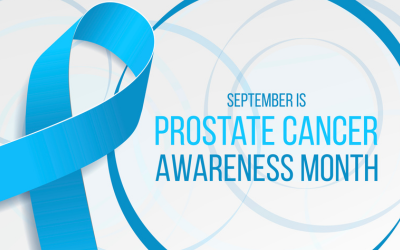 One in eight men in America will be diagnosed with prostate cancer during their lifetime, the majority at age 65 or above. While it is serious, most men diagnosed do not die from the disease. More than three million men who have received a prostate cancer diagnosis at some time in their life continue to live with it.
Khanh Pham, MD, a urologist with Overlake Clinics – Urology who is fellowship-trained in urologic oncology, says two-thirds of prostate cancers are slow growing, while the other third can be aggressive.
"We encourage men to seek care from well-trained urologists who can help decide whether someone needs to be treated with surgery or radiation therapy or whether they can take a 'watch-and-wait' approach," says Dr. Pham. "We ensure that the right treatment is chosen for the right patient."
"It's also important not to ignore symptoms, even if you feel well otherwise, and to be screened," says James Kriseman, DO, a family medicine physician with Overlake Clinics Primary Care – Redmond. That's why having an established relationship with a primary care provider is important. They can help you stay on top of your health appointments and screenings. It's advised to begin prostate cancer screenings at age 50 if you have average risk, but it's best to talk with your provider. They will discuss your and your family's medical history to determine when you should start getting screened.
Prostate Cancer Patient Stories
Victor's story: "I encourage others to keep up with the screenings," Victor says. "It's important."
Graham's story

: "I'm back to riding my bike frequently and even going on long hikes," says Graham. "I would tell anyone considering this surgery that it is a good option."
---
The Overlake Cancer Center works in collaboration with the Fred Hutchinson Cancer Center at the Overlake campus to provide state-of-the-art prostate cancer care with our signature compassionate approach and emphasis on all dimensions of wellness. To make an appointment or for answers to any questions, call us today at 425.454.8016.