Youth Suicide Prevention: 4 Ways to Help Teens in Crisis
April 18, 2023
The teen years are a stressful time. They are filled with major changes. These include body changes, changes in thoughts and changes in feelings. Strong feelings of stress, confusion, fear and doubt may affect a teen's problem-solving and decision-making. They may also feel pressure to succeed. Even preteen children can be affected. Overlake psychiatrist Danielle Ivanova, DO, shares common warning signs and key resources for helping youth in crisis.
Image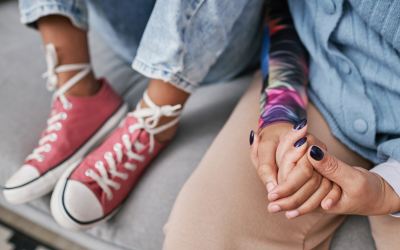 For some preteens and teens, normal developmental changes can be very unsettling when combined with other events, such as:
Changes in their families, such as divorce, siblings moving out or moving to a new town. 

Changes in friendships.

Stress from social media activities, including being a victim of cyberbullying.

Problems in school.

Other losses.
These problems may seem too hard or embarrassing to overcome. For some, suicide may seem like a solution.
1. Know the warning signs.
Warning signs of youth suicide may include:
Changes in eating and sleeping habits.

Loss of interest in school and/or their usual hobbies and activities.

Withdrawal from friends and family members.

Acting-out behaviors and running away.

Alcohol or drug use.

Neglecting their personal appearance.

Increased impulsivity/risk-taking.

More physical complaints, often linked to emotional distress, such as stomachaches, headaches and excessive tiredness (fatigue).

Decline in academic performance.

Lack of response to praise.

Expressing feelings of guilt/worthlessness.

Expressing feelings of hopelessness.
Other verbal/behavioral warning signs:
Making direct suicidal statements or threats.

Indirect verbal hints, such as "I won't be a problem much longer," or "If anything happens to me, I want you to know...."

Gives away favorite things or throws away important belongings.

Engaging in self-injurious behaviors, such as cutting.

Writing about desire to die, suicide notes.
2. Take the person seriously.
Always take these types of statements, thoughts, behaviors or plans very seriously. Any young person who expresses thoughts of suicide should not be left alone and should be assessed right away. Take your child to the ER if you are concerned for their imminent safety. Talk with your child's healthcare provider about suicide and have a written emergency plan that you share with trusted others.
3. Call or text 988 for crisis support.
Make sure your child has emergency numbers in their phone. These include parents, other trusted adults, a healthcare provider, and the National Suicide Prevention Lifeline at 988. Call or text 988 to be connected to trained counselors who are part of the National Suicide Prevention Lifeline network. An online chat option is also available. Help your child understand that reaching out for help is the bravest and most important thing to do if they are considering self-harm.
You can also dial 988 if you are worried about a loved one who may need crisis support.
4. Get professional help and guidance.
Overlake offers

free suicide prevention training

.

In this training, participants (18 years and older) will learn how to identify if someone is considering suicide, how to start the conversation and what to say, and how to connect them with help.

Visit

https://988lifeline.org/help-yourself/youth/

for other valuable resources for youths experiencing a suicidal crisis or mental health distress.