Urgent Care Explained
What's the Difference Between Urgent Care and the Emergency Room?
Review the following list to learn more about what types of illnesses and injuries are best treated at Urgent Care versus an Emergency Room visit.
When to Visit an Urgent Care Center
Allergies
Asthma attack (minor)
Bronchitis
Colds, Flu, Fever
Cough
Dehydration
Dizziness
Ear infections
Insect Bites
Migraines
Minor Burns
Minor Cuts
Minor Head Injury
Nausea
Pink Eye
Rash
Simple Fracture
Sore Throat
Sprains / Strains
Stitches
Urinary Tract Infections
When to Visit an Emergency Room
Chest Pain
Compound Fractures
Confusion
Fainting
Fevers in Infants
High Fever
Ingestion of Obstructive Objects
Ingestion of Poisons
Major Head Injury
Palpitations
Pneumonia
Seizures
Severe Abdominal Pain
Severe Burns
Severe Headache
Shock
Significant Trauma / Injury
Snake Bite
Unconscious or Catatonic State
Uncontrollable Bleeding
Patient Registration Forms
If you have a printer available to you, print, completely fill out and bring these forms to your next appointment at Overlake Medical Clinics.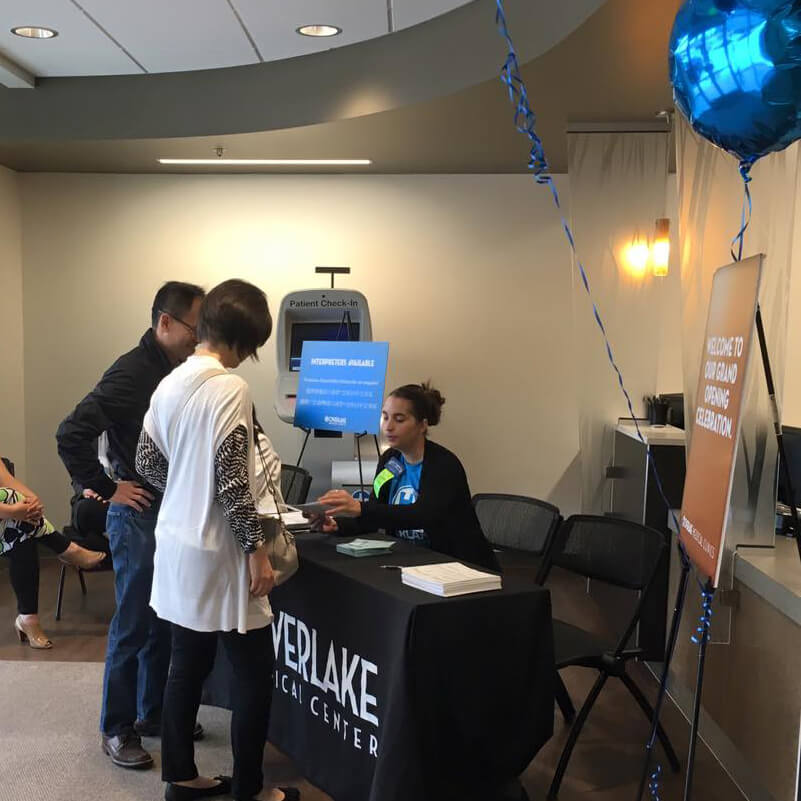 HOURS + LOCATIONS
Primary Care and Urgent Care Clinics Now in Lake Hills
The family medicine physicians at our Lake Hills Clinic — which opened in August 2016 — provide care for you and your family through every stage of life. Their broad experience in pediatrics, women's health and chronic disease management allows our providers to offer truly exceptional, patient-centered care.
The primary care clinic offers same-day appointments and is conveniently located in the heart of the Lake Hills community of Bellevue.
Hours & Location
619 156th Ave SE
Bellevue, WA 98007
Monday - Friday
7 a.m. to 5 p.m.
After Hours: 425.637.3270 — Our answering service will page the doctor on call to answer your question.