'Mini' Neurosurgery Ends 20-Year Headache
August 04, 2022
Image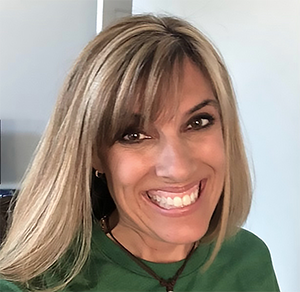 For 20 years, Megan Meade suffered from migraines. Then, five years ago, the headaches became more intense and were a constant presence. As CEO of Pacific Financial Group, it was important for her to stay active and involved, so Megan learned to work through the headaches, taking over-the-counter analgesics throughout the day to relieve the constant pressure.
As time went on, she adjusted her life to avoid situations that might trigger a headache. "I started avoiding social situations and didn't have much energy. Sometimes I felt my recall was not as good as it should be," she says. She reached out to friends and family, asking if anyone knew of a doctor or clinic that might have a solution to her ongoing headaches. A friend recommended Overlake's Headache Clinic.
She met with Kate E. Kennedy, MN, ARNP-BC, who specializes in the treatment of headaches. After Megan described her symptoms, Kate scheduled Magnetic Resonance Imaging (MRI), to take a look at detailed cross-sections of Megan's brain. The MRI revealed a large meningioma, a tumor arising from the tissue lining that encases the brain. This was seen to be causing significant swelling in the underlying brain.
Meningiomas are often benign; however, Megan's tumor was judged atypical because it was a more aggressive tumor and could possibly become cancerous. "The tumor was just over my right eye," Megan says. "And that's exactly where my headache pain originated."
Because of the pressure exerted from the tumor and the associated swelling, or edema, it was determined that the tumor was likely causing the headaches she had been experiencing. Megan was prescribed steroids to reduce the swelling, which subsequently brought a partial degree of immediate relief.
Surgery to remove the tumor was scheduled the following week with Amitoz S. Manhas, MD, FAANS, neurosurgeon with Eastside Neuroscience Institute—a partnership between Overlake Medical Center and EvergreenHealth. "It felt like everything was so fully under control that I could finally relax," she says.
Megan met with Dr. Manhas before the surgery, and he explained what would happen and answered all her questions. "He has such a wonderful bedside manner. He is very calm and knowledgeable. It was very reassuring."
Dr. Manhas chose "mini-craniotomy" surgery, which provides access to a tumor near the brain through a small opening made in the skull. Dr. Manhas accessed the tumor just behind Megan's hairline. He was able to completely remove the tumor by gently removing it from the surface of the brain using a microscope and fine surgical instruments. "When you look at my hair, you can't tell I had surgery. I know that is important to a lot of people," Megan says.
"I woke up from the surgery and the pressure in my head was gone," Megan remembers. "For the first time in years I didn't have a headache."
Megan's speech, vision and balance were observed following the surgery. After 36 hours, she was able to go home.
Megan will have another MRI this month to determine next steps for possible radiation therapy, given the atypical nature of the tumor removed. Follow-up will continue, initially every six months, to monitor the region where the tumor was treated.
"I was so lucky to have Kate and Dr. Manhas care for me," Megan says. "They were spectacular!"
The Eastside Neuroscience Institute is a strategic joint venture between Overlake Medical Center and EvergreenHealth. Visit eastsideneuroinstitute.org to learn more.