October 31, 2023
2023 Annual Report to the Community
Fiscal Year 2023 (July 2022–June 2023)
Image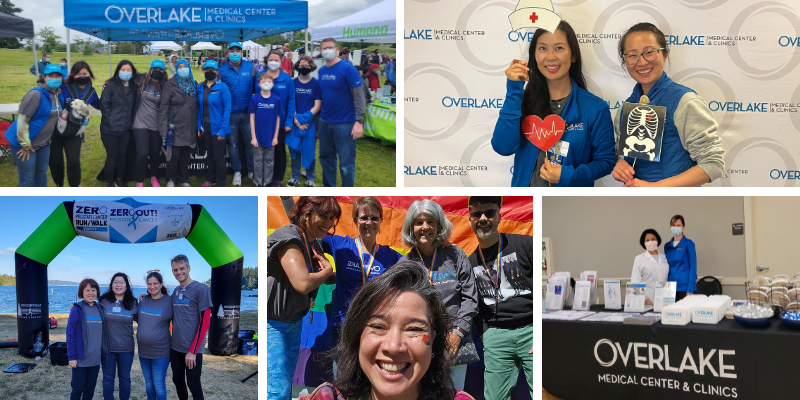 Fiscal year 2023 marked a pivotal moment for Overlake Medical Center & Clinics. As pandemic precautions and restrictions eased for healthcare providers, we were able to resume vital in-person health and wellness outreach, community events and fundraisers.
While the pandemic presented many challenges, it also highlighted our growing need for community and meaningful connections. Recognizing this need, the Overlake Community Engagement team began offering both in-person and virtual options for our various classes, events and support groups. This hybrid approach resulted in a tremendous community response, with engagement exceeding pre-pandemic levels.
Throughout the year, we witnessed the power of coming together, in-person or virtually, to share our stories, overcome health challenges and support one another. Together, we have navigated through challenging times and emerged stronger and more connected than ever.
FY23 Community Involvement & Support
Held 1,017 community classes attended by 11,041 participants—including several new and enhanced educational classes, lectures and series options.
Attended 34 in-person community events and proudly sponsored local nonprofits focusing on key health issues, including mental health, substance use, access to healthcare, homelessness and cancer support services.
Achieved a record-breaking fundraising year. Our generous community raised $1.4 million during the 2023 Bandage Ball. Total fundraising reached $16 million as we launched Our Overlake: Advancing Care Together, a five-year campaign to support new innovations and initiatives as well as the critical, lifesaving work we do every day. To learn more about the impact of donor support, please visit overlakehospital.org/Giving and view our 2023 Donor Impact Report.
To learn more about Overlake's community engagement efforts, visit: overlakehospital.org/CommunityBenefit.