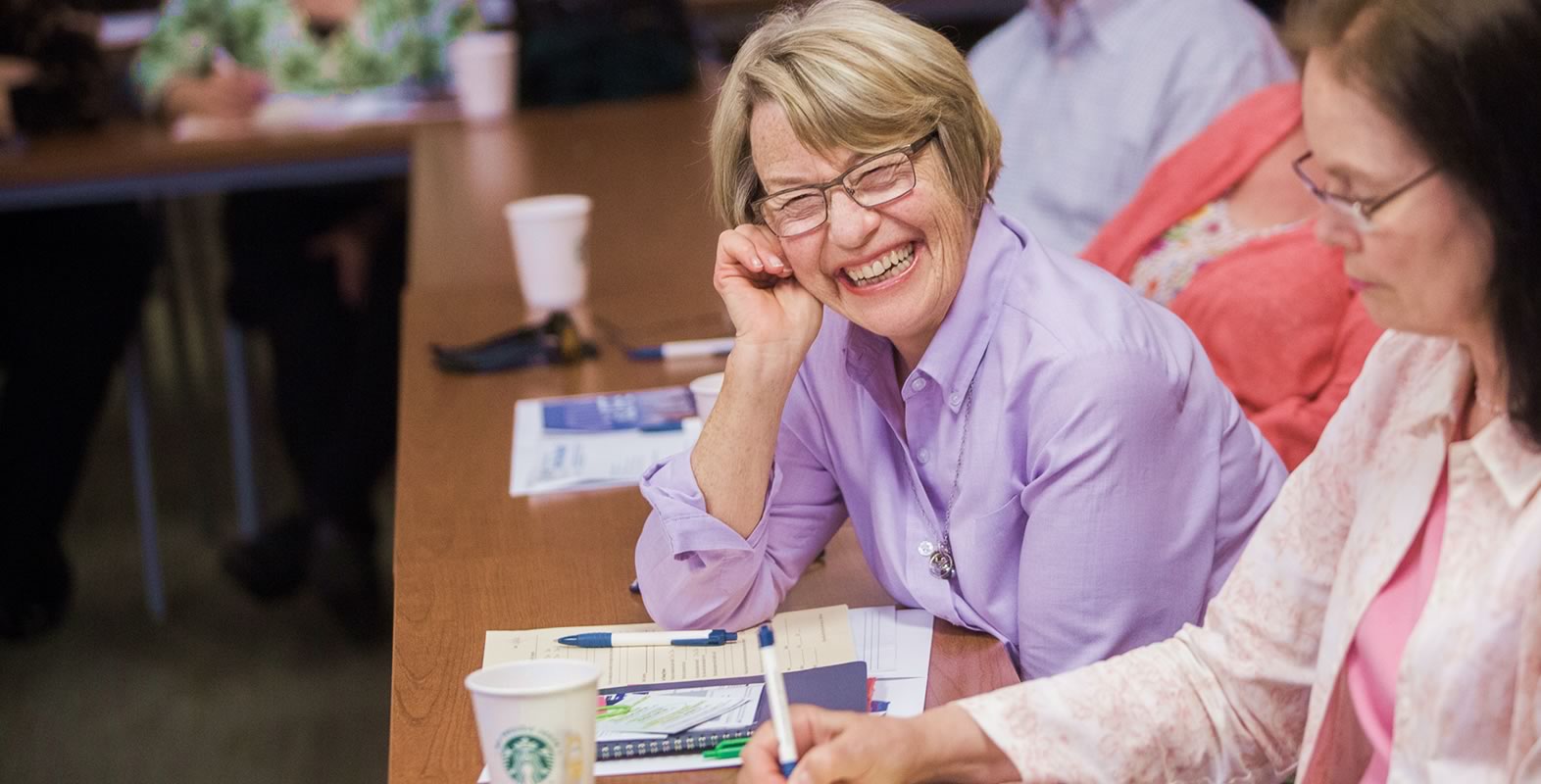 Classes & Events
The more you know about your health and safety, the easier it is to live a healthy lifestyle.
Classes, Events & Support Groups
The more you know about your health and safety, the easier it is to lead a healthy lifestyle. We offer classes on a variety of health topics to help you and your family during the many stages of life. 
You can register for all classes online at the links below. If you need assistance with registration, please contact Community Engagement.
Active Senior Fair & Eastside Vitality Fair
We have re-envisioned our two health fairs into one, which will be called the Overlake Community Health Fair held on Saturday, September 21, 2019. The health fair will still host some familiar opportunities, like screenings and bring new health information to you as we partner with the Together Center in Redmond.
Class Registration Options
Online: Search for classes by topic or date. Register with debit or credit card.

Note: Online class enrollment is done via an independent system not affiliated with MyChart. If you have a MyChart account, it will not connect to our online class enrollment system. 

Phone: Call the registration line at 425.688.5259.
Education classes are not considered a medical treatment, and we are unable to issue a medical billing form with diagnosis and procedure codes for insurance purposes.
If you have any questions or are unable to register online, please email classes@overlakehospital.org or call 425.688.5259.
Class reminders are typically emailed 24-hours prior to start of class.
Directions & Maps
Inclement Weather Policy
Inclement Weather Policy (PDF)
Fragrance-Free Classrooms
Recognizing that some individuals have sensitivity and/or allergic reactions to various fragrant products, Overlake promotes fragrance-free classrooms. Please refrain from using fragrant products such as perfume, cologne or scented lotions when attending Overlake classes and/or lectures.
Special Events
Community Health Fair  |  Saturday, September 21, 2019
The health fair will host various educational opportunities throughout the day including interactive demonstrations (such as CPR and AED), free medical screenings and free flu shots. Screenings include blood pressure checks, body mass index, target heart rate assessments, and grip strength assessments.

Careers in Medicine  |  Wednesday, Oct 9, 2019
High school and college students are invited to join us for a conversation with Overlake physicians from a range of specialties. Discussion includes medical careers, education paths and what a day in the life of a doctor looks like.

Learning from the Experts  |  Ongoing
Learn how you can improve your own health with our new series, Learning from the Experts. Join us on Thursday nights to discuss health topics that impact our community.
Adolescent Classes
Cancer Support Services
Childbirth Classes
Childbirth Center Tours
Clinical Education
Dementia Education
Diabetes Education
Healthy Lifestyle
Online Education
Safety
Senior Classes
Support Groups
Weight Loss Management
Women's Classes